180 windows: 180 to go Remove existing windows and replace with vinyl replacement windows and cap ...
Help us maintain the beauty of our campus. We would like to repair the columns on Shott Hall. If ...
22 Needed: 21 to go We would like to improve on the amenities we offer our students. One part of ...
Return to Product Family
Embroidered Sweatshirt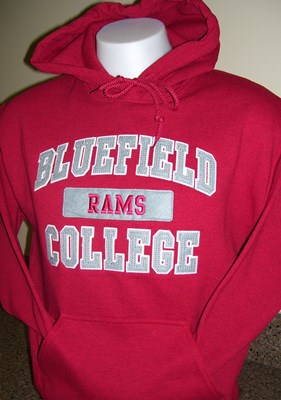 Product #: New-BS-1484
The colors are rich antique cherry with grey embroidered lettering. Hooded and front full pocket. This garment is made of 50/50 cotton/polyester blend for easy care machine wash and tumble dry.
All Content ©2014 Bluefield College / Powered by
Ekklesia360