100% cotton. Machine wash and dry.
A new look in sweatshirts. Extra wide, 'shoe string' drawstring. Blue hood with blue ...
This sweatshirt is so soft inside. With crew neck and front pocket. 80% cotton and 20% ...
Return to Product Family
Embroidered Sweatshirt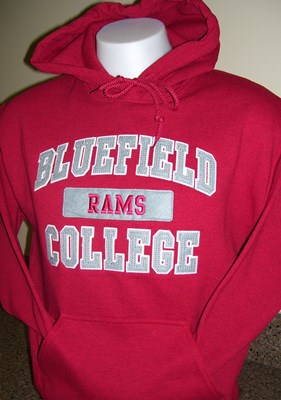 Product #: New-BS-1484
The colors are rich antique cherry with grey embroidered lettering. Hooded and front full pocket. This garment is made of 50/50 cotton/polyester blend for easy care machine wash and tumble dry.
All Content ©2015 Bluefield College / Powered by
Ekklesia360