Board of Trustees Directory
Education
A.A., Bluefield College, Bluefield, Virginia
B.A., History & Speech, Carson-Newman College, Jefferson City, Tennessee
M.Div., Psychiatry & Religion, Union Theological Seminary, New York City
M.A., American Civilization, New York University, New York City
S.T.D., Pastoral Studies, San Francisco Theological Seminary, San Anselmo
Bio
David Bailey is president of David Bailey Associates, a full-service public relations, government affairs, and lobbying firm located immediately adjacent to the state capital in Richmond, Virginia. He publishes a quarterly magazine, Virginia Capitol Connections, as well as a legislative directory. Additionally, he hosts a weekly TV show, "This Week in Richmond," where he interviews state legislators and administrators. Over the years he has been appointed by Governors and the General Assembly to serve on a wide variety of boards and commissions. He has also pastored a number of Virginia Baptist churches.
His service to his alma mater includes serving on the Board of Trustees since 2008 (which he currently chairs), including service on the Advancement Committee and chairing the Committee on Trustees. He also chairs the Capturing the Imagination Campaign, is a member of the RAM Booster Club, and is a founding member of the RAM Football Booster Club. He has also served as president of the Bluefield College Alumni Association. He even taught American History during the 1966-67 academic year.
David and his wife, Judith, reside in Richmond. They have two grown daughters, Kristen and Lisa. David enjoys photography, writing, entertaining, and playing with grandchildren in his free time. He is also known for performing as Mark Twain.
Bio
Christ Episcopal Church
Bluefield, West Virginia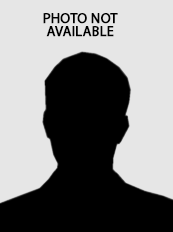 Education
B.S., Mathematics, Bluefield College, Bluefield, Virginia
M.Ed., Educational Leadership, Lynchburg College, Lynchburg, Virginia
Bio
Josh Cornett is an assistant principal at Staunton River High School in Bedford County, Virginia. He started his teaching career at Jefferson Forest High School in Bedford County, teaching Algebra. He was named the 2008 Jefferson Forest High School Teacher of the Year. Josh began his career as an assistant principal in Bedford County in 2009, after serving as a teacher for six years.
Josh is a 2003 graduate of Bluefield College. During his time at Bluefield, he played varsity baseball and served as a student ambassador, Student Union Board President, and Student Government President.
Josh married his college sweetheart, Heather, who is also a 2003 Bluefield College graduate. Josh and Heather have one son, Porter, and are expecting another child in November 2014. The Cornetts reside in Bedford County (VA). Josh is currently enrolled in the doctoral program at Virginia Tech and anticipates graduation in 2015. Josh enjoys watching the Baltimore Orioles, collecting autographs, and metal detecting.
Bio
First Baptist Church
Princeton, West Virginia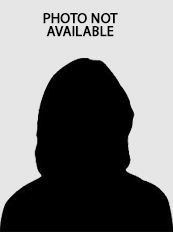 Education
B.S., Mathematics, West Virginia University, Morgantown, West Virginia
Bio
Patricia Kelly Douglas was born in Wheeling, West Virginia. She attended W.V.U., where she graduated with a B.S. in Mathematics. She and her husband, Larry, moved to Bluefield (WV), and in 1976, they began their first business. With Larry as President, Patricia handles the financial side of their corporation. Today, they are known for Douglas Equipment, a national wholesaler of food service and restaurant equipment. They have a government bid and Internet presence, as well as regional installation and a service department.
Patricia enjoyed tennis as a player and as a high school coach. Now, she mentors high school students, travels, and entertains in her free time. The Douglass worship with friends through North Point Church Online in their home.
The Douglas family includes Lance and Emily Douglas, Kelly and Adam Johnson, and their five grandchildren.
Bio
Journey Church
Roanoke, Virginia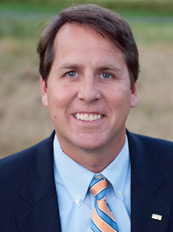 Education
Bluefield College, Bluefield, Virginia – Business Administration with Concentration in Management
Duke University, Durham, North Carolina – Certificate in Financial Planning
Securities Licensed – 7, 66, 24; Life, Disability and Long Term Care Insurance
Bio
Gordon Grimes is the Private Financial Advisor and Senior Vice President for SunTrust Private Wealth Management in Raleigh, North Carolina. Gordon instills his business philosophy into each client relationship – combining a superior client service ethic with an experienced team based approached to achieve our client's goals. This team based approach gives our clients deep expertise in Retirement and Estate Planning, Investment Management, Trusts, Business Succession, Liquidity Management, and Banking and Insurance Solutions.
Gordon graduated from Bluefield College in 1994. He joined the board in 2012. Gordon shares a great family legacy with Bluefield College. He met his lovely wife, Lora Napier Grimes, during his time at Bluefield. His parents, Gordon Grimes Sr and Iva Roberts Grimes both attended Bluefield in the early 60's and married shortly after graduating. In addition, Lora's mother, Janie Sink Napier also graduated from Bluefield in the mid 1960's.
Gordon and Lora have three wonderful children. Gordon's other charitable interests include involvement with the Frances Lacy Foundation, former treasurer and board member for the Burning Coal Theatre, service as a Deacon and Sunday School teacher along with several other roles within Hayes Barton Baptist Church, YMCA's Triangle Y-Guides and past chairman of the Parkinson's Center of Raleigh.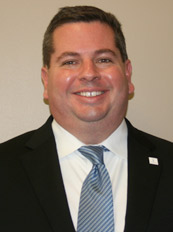 Bio
Destiny Outreach Ministries
Bluefield, Virginia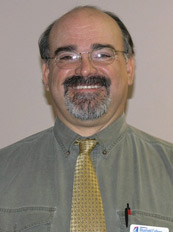 Bio
Temple Baptist
Covington, Virginia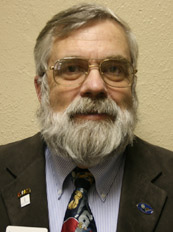 Education
A.S., Bluefield College, Bluefield, Virginia
B.S., Business Administration, VPI, Blacksburg, Virginia
Bio
Bob Houck is a beef farmer of a cow/calf operation. He worked primarily at Culpeper Coop and Farm Credit. He was a loan officer, branch manager, and Sr. Vice President of Finance and Administrative Service with Farm Credit. Bob is an active Ruritan member of the Lignum club and has been active on the district and national levels in Ruritan. He served as National Director, National Secretary, National Vice President, and was the 1987 National President. Bob also served as a trustee of the Ruritan National Foundation and as the 2007 President of the Foundation. He began serving on the Culpeper County School Board in 2009. He and his wife, Shirley, live in Culpeper, Virginia.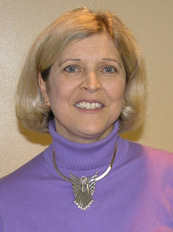 Bio
Gardners Chapel Primitive Baptist (Bristol, Virginia)
Bluefield, Virginia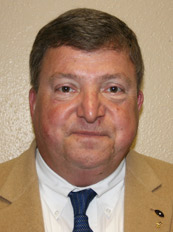 Bio
Williamsburg Community Chapel
Williamsburg, Virginia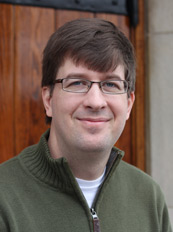 Education
B.A., Bluefield College, Bluefield, Virginia
M.Div., Wake Forest University School of Divinity, Winston Salem, North Carolina
M.A., American Religious Traditions, Wake Forest University
D.Min. (with Dissertation), Fuller Theological Seminary, Pasadena, California
Bio
Chris Lawson serves as the Executive Pastor of Reynolda Church, a growing multisite congregation, alive in the Spirit, contemporary in worship, and brimming with the good news of what God has done for us in Jesus Christ. Chris is particularly interested in how God leverages both the church and culture to make the name of His son known and renowned in the world.
Lawson graduated summa cum laude from Bluefield College in 2001. In addition, he holds a Master of Divinity and Master of Arts in American Religious History from Wake Forest University, where he received the Samuel & Sarah Wait Fellowship in Theology & Ministry and Wake Forest Graduate Fellowship, and a Doctorate of Ministry (with Dissertation) from Fuller Theological Seminary.
In addition to his local church ministry, Chris serves as the Chief Creative Officer of the non-profit organization The Essential Group: a group of creative thinkers who strive to provide essential resources and serves to empower churches in effectively reaching families through their students and training young leaders to change their world.
Chris and his beautiful wife, Merri, have three very extraordinary children, Adam, Ellie, and Zachary, and their delightful, twelve-pound puppy, Lucy! They reside in Winston Salem, North Carolina, where the sky is always Carolina Blue!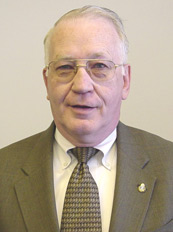 Bio
Fredericksburg, Virginia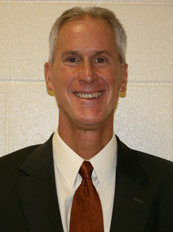 Bio
Blacksburg Baptist
Blacksburg, Virginia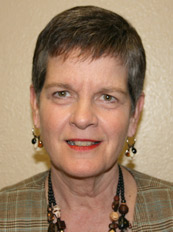 Bio
Mechanicsville Baptist Church
Fredericksburg, Virginia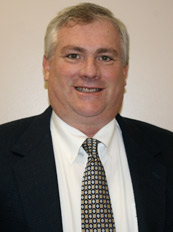 Bio
Abingdon Baptist Church
Abingdon, Virginia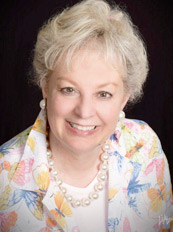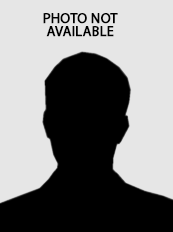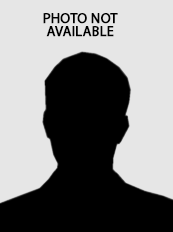 Bio
First Baptist (Lynchburg)
Richmond, Virginia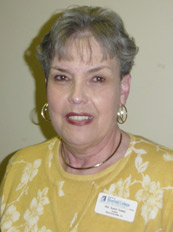 Bio
Cool Spring Baptist Church
Mechanicsville, Virginia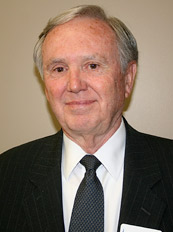 Bio
Christ Episcopal
Blacksburg, Virginia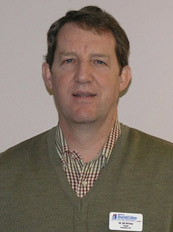 Bio
First Baptist Church
Princeton, West Virginia
All Content ©2014 Bluefield College / Powered by
Ekklesia360