Board of Trustees Directory
Education
Bachelor of Business Administration (BBA), Accounting, Concord College, 1968
Bio
William B. "Bud" Acken and his wife, Tammy, own and operate Tammy Lynn Outdoor, an outdoor advertising company. A retired owner/CEO of Acken Signs (designers, builders and installers of company signs that serve as branding tools), Bud is also a member of the Rams Football Booster Club and said that football taught him how to grow in character, persevere, and maintain a positive attitude. In addition to football, Bud enjoys golf, nature, traveling, and spending time with his family. He has three children: Bryan, Travis, and Laura. He and Tammy reside at Claytor Lake in Radford, Virginia.
Education
B.S., Business Administration, Bluefield College, '93
Virginia Bankers Association School of Bank Management, '98
Bio
Prior to his promotion to President and CEO in December 2014, Mr. Asbury served as Executive Vice President, Chief Financial Officer, Secretary, and Treasurer of New Peoples Bankshares and its subsidiaries. He joined the bank in December 2003. Mr. Asbury is also a licensed certified public accountant, since 1997, and has been in the banking and accounting field for 27 years.
A native of the Bluefield, Virginia area, Mr. Asbury also serves as Senior Pastor of Adoration Church of God in Bristol, Virginia, for the past 11 years. He and his wife, Melissa, a 1998 graduate of BC, and their four children reside in Bristol (VA).
Education
B.A., Wittenberg University, Springfield, Ohio
M.S., Radford University
Bio
John, a Bluefield, West Virginia native, retired as Senior Vice President and Executive Trust Officer at First Century Bank Inc. in Bluefield (WV). He holds a B.A. degree from Wittenberg University, Springfield, Ohio, and a M.S. degree from Radford University. He is also a graduate of the Southern Trust School, Campbell University, the National Graduate Trust School at Northwestern University, and the Stonier Graduate School of Banking at the University of Delaware.
John has participated in numerous civic activities including Rotary Club, Coaching Youth Sports, United Way, Chamber of Commerce, Sales Executives Club, Estate Planning Council, The Salvation Army, Foster Parenting, and previously served as a trustee at Bluefield College. John attends Christ Episcopal Church in Bluefield, having served as a member of the Vestry, Treasurer, and Senior Warden.
John is married to Becky, also a native of Bluefield, who retired from teaching after 43 years. She is a current trustee of Bluefield College and serves on the Executive Committee. They have been married for 46 years and are the parents of three adult sons.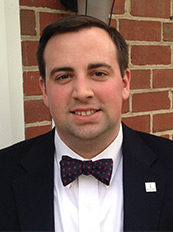 Education
B.S. Business Administration; Bluefield College, 2009
Bio
Joshua Cline is a lifelong resident of southwestern Virginia and southern West Virginia. A graduate of Bluefield College in 2009, Josh was a member of Phi Beta Lambda and served as chapter president and president of the Virginia state chapter during his senior year. He was a member of the Omega Mu Kappa fraternity, a phone-a-thon caller, a member of the 2008 Spring Break Mission Trip to South Africa, a member of Bluefield Singers, a student representative for the 2009-2014 strategic plan, and is former Director of Alumni Relations and the Annual Fund at his alma mater. Today, Josh serves the city of Bluefield, West Virginia, as Assistant City Manager and works tirelessly on behalf of the citizens of Bluefield. He spends his free time volunteering, traveling, and hanging out with his wonderful wife, Peyton, and his dog, Marley.
Education
B.S., Mathematics, Bluefield College, Bluefield, Virginia
M.Ed., Educational Leadership, Lynchburg College, Lynchburg, Virginia
Ed.D., Educational Leadership and Policy Studies, Virginia Tech, Blacksburg, Virginia
Bio
Josh Cornett is the principal of Staunton River High School in Bedford County, Virginia. He started his teaching career at Jefferson Forest High School in Bedford County, teaching Algebra. He was named the 2008 Jefferson Forest High School Teacher of the Year. Josh became an assistant principal in Bedford County in 2009, after serving as a teacher for six years. He became Principal of Staunton River High School in April of 2015.
Josh is a 2003 graduate of Bluefield College. During his time at Bluefield, he played varsity baseball and served as a student ambassador, Student Union Board President, and Student Government President.
Josh married his college sweetheart, Heather, who is also a 2003 Bluefield College graduate. Josh and Heather have two sons, Porter and Penn. The Cornetts reside in Bedford County (VA). Josh completed the doctoral program at Virginia Tech in December of 2015. He enjoys watching the Baltimore Orioles, collecting autographs, and metal detecting.
Education
B.S., Organizational Management & Development, Bluefield College
Nationally Certified Surgical Technologist Lead Virginia, Norfolk Police Academy Medical College of Virginia, '08
ELC - Certified Meeting Facilitator, Virginia Tech
Computer Programmer, Electronic Computer Programming Institute
Federal Bureau of Investigation Citizen's Academy
Ace Retail Management Institute

Bio
Martha is an active real estate broker licensed in Virginia and North Carolina. She is involved in numerous organizations across the region and has earned multiple real estate designations. She and her husband, Tom Slippy (also a BC grad), have three step-daughters, five grandchildren, and a host of farm animals. Martha enjoys being an active rancher.
Education
B.S., Mathematics, West Virginia University, Morgantown, West Virginia
Bio
Patricia Kelly Douglas was born in Wheeling, West Virginia. She attended W.V.U., where she graduated with a B.S. in Mathematics. She and her husband, Larry, moved to Bluefield (WV), and in 1976, they began their first business. With Larry as President, Patricia handles the financial side of their corporation. Today, they are known for Douglas Equipment, a national wholesaler of food service and restaurant equipment. They have a government bid and Internet presence, as well as regional installation and a service department.
Patricia enjoyed tennis as a player and as a high school coach. Now, she mentors high school students, travels, and entertains in her free time. The Douglass worship with friends through North Point Church Online in their home.
The Douglas family includes Lance and Emily Douglas, Kelly and Adam Johnson, and their five grandchildren.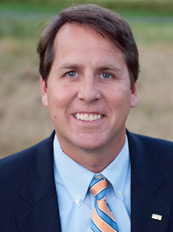 Education
Bluefield College, Bluefield, Virginia – Business Administration with Concentration in Management
Duke University, Durham, North Carolina – Certificate in Financial Planning
Securities Licensed – 7, 66, 24; Life, Disability and Long Term Care Insurance
Bio
Gordon Grimes is the Private Financial Advisor and Senior Vice President for SunTrust Private Wealth Management in Raleigh, North Carolina. Gordon instills his business philosophy into each client relationship – combining a superior client service ethic with an experienced team based approached to achieve our client's goals. This team based approach gives our clients deep expertise in Retirement and Estate Planning, Investment Management, Trusts, Business Succession, Liquidity Management, and Banking and Insurance Solutions.
Gordon graduated from Bluefield College in 1994. He joined the board in 2012. Gordon shares a great family legacy with Bluefield College. He met his lovely wife, Lora Napier Grimes, during his time at Bluefield. His parents, Gordon Grimes Sr and Iva Roberts Grimes both attended Bluefield in the early 60's and married shortly after graduating. In addition, Lora's mother, Janie Sink Napier also graduated from Bluefield in the mid 1960's.
Gordon and Lora have three wonderful children. Gordon's other charitable interests include involvement with the Frances Lacy Foundation, former treasurer and board member for the Burning Coal Theatre, service as a Deacon and Sunday School teacher along with several other roles within Hayes Barton Baptist Church, YMCA's Triangle Y-Guides and past chairman of the Parkinson's Center of Raleigh.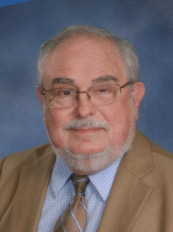 Education
A.A., Bluefield College
B.A., University of Richmond
M.Div., Southern Seminary
Bio
Rod Hale is a retired ordained minister, having served in many ways: youth, music, recreation, education, pastoral, and missionary staff of the Virginia Baptist Mission Board for 31 years. He has been a part-time field consultant for the Baptist Extension Board since 2008. Rod enjoys music, history, dramatic arts, and missions. He resides in Midlothian, Virginia, and has two adult sons: Scot and Todd.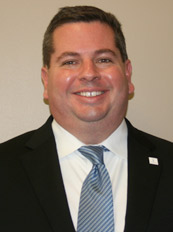 Education
B.A., Biology, Bluefield College, Bluefield, Virginia
Pharm.D., Doctor of Pharmacy, Shenandoah University, Winchester, Virginia
Bio
Michael Harris serves as Pharmacy Manager of Walmart Pharmacy in Bluefield (VA), and PRN Relief Pharmacist at Clinch Valley Medical Center in Richlands (VA). Michael has been a pharmacist for 13 years with experience in hospital, retail, compounding, and long-term care home infusion pharmacy. He has been a preceptor in the Experiential Pharmacy Practice Programs at Appalachia College of Pharmacy in Grundy (VA), Shenandoah University, and Medical College of Virginia in Richmond.
Michael's service to BC includes membership on the Board of Trustees and the Advancement and Facilities Committee. He is currently on the External Advisory Committee for the Bluefield College School of Nursing. Michael also served on the Alumni Board from 2010 to 2014, and is a founding member of the Bluefield College football program. In addition, he was an adjunct faculty member, teaching Introduction to Medicinal Chemistry in the Spring of 2007. Michael was the 2009 recipient of the Distinguished Young Alumnus of the Year Award.
He and his wife, Heather, reside in Bluefield. Heather is a physician assistant with Team Health, Princeton Community Hospital, and MedExpress Urgent Care. She also attended Bluefield College and proceeded to graduate from Liberty University (VA). Michael and Heather enjoy traveling, gardening, landscaping, watching sports, hiking, and biking. They also share a love for animals, especially their cat, Max. Both worship at Destiny Outreach Ministry in Springville (VA).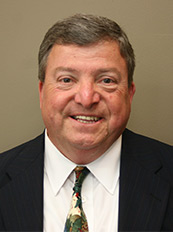 Education
A.S., Business Administration, Bluefield College
B.S., Agricultural Economics, Virginia Polytechnic Institute and State University
A.A.S. in Public Administration, Thomas Nelson Community College
Master of Public Administration, Virginia Commonwealth University
Bio
Sid is retired from the Anheuser-Busch company where he worked in the Quality Assurance Division. He is a member of the Lions Club and the Aircraft Owners and Pilots Association, lives in Williamsburg, VA, and has two children.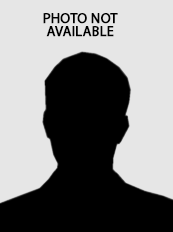 Education
B.S., Bluefield College, 1992
Bio
David Larimer and his wife, Heather, have two children: Ty and Andrew. He enjoys coaching and watching his sons' little league games, travel ball, and middle school baseball teams. He is a member of the Tazewell Rotary Club, Tazewell County Farm Bureau, the Richlands and Tazewell Area Chambers of Commerce, and the Treasurers' Association of Virginia. David and his family reside in Tazewell, Virginia.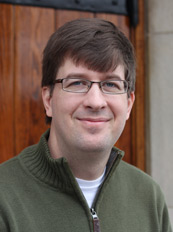 Education
B.A., Bluefield College, Bluefield, Virginia
M.Div., Wake Forest University School of Divinity, Winston Salem, North Carolina
M.A., American Religious Traditions, Wake Forest University
D.Min. (with Dissertation), Fuller Theological Seminary, Pasadena, California
Bio
Chris Lawson serves as the Executive Pastor of Reynolda Church, a growing multisite congregation, alive in the Spirit, contemporary in worship, and brimming with the good news of what God has done for us in Jesus Christ. Chris is particularly interested in how God leverages both the church and culture to make the name of His son known and renowned in the world.
Lawson graduated summa cum laude from Bluefield College in 2001. In addition, he holds a Master of Divinity and Master of Arts in American Religious History from Wake Forest University, where he received the Samuel & Sarah Wait Fellowship in Theology & Ministry and Wake Forest Graduate Fellowship, and a Doctorate of Ministry (with Dissertation) from Fuller Theological Seminary.
In addition to his local church ministry, Chris serves as the Chief Creative Officer of the non-profit organization The Essential Group: a group of creative thinkers who strive to provide essential resources and serves to empower churches in effectively reaching families through their students and training young leaders to change their world.
Chris and his beautiful wife, Merri, have three very extraordinary children, Adam, Ellie, and Zachary, and their delightful, twelve-pound puppy, Lucy! They reside in Winston Salem, North Carolina, where the sky is always Carolina Blue!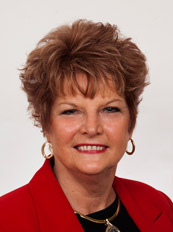 Education
A.S., Southwest Community College
B.S., Virginia Tech
M.S., Virginia Tech
Ed.S., Virginia Tech
Ed.D., Virginia Tech
Bio
Dr. Brenda Dingus Long worked for the Virginia Cooperative Extension Service for three years before entering public education. She worked for Tazewell County Schools for over 25 years in different capacities as a teacher, high school assistant principal, supervisor, and eventually Director of Career and Technical Education and Secondary Education. Her duties included expanding career and technical education opportunities for all students while being responsible for curriculum and instruction in grades 6-12.

In 2001, Dr. Long began working for Stafford County (VA) Schools as Director of Career and Technical Education, Adult Education and Business Partnerships, and maintained that position until retiring in 2006 with over 33 years in education.

She currently is an education consultant and Executive Director for the Virginia Association for Career and Technical Education. Brenda has two adult sons, Benjamin and Howard II (Howie), Howie's wife, K.C., and two grandchildren. She currently resides in Blacksburg, Virginia, with her husband, Howard.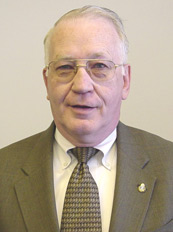 Education
Bluefield Junior College, 1962
Carson-Newman College, 1964
Southeastern Baptist Theological Seminary, 1967
Bio
Jack and his wife, Phyllis, live in Fredericksburg, Virginia, and have two sons: Andy and Steve. He enjoys woodworking, gardening, and fishing. He is a member of the Rotary Club, White Oak Rescue Squad, National Chaplain of the Reserve Officers Association, former trustee of the North American Mission Board, and former chairman of the Chaplain's Commission of the S.B.C. Jack currently serves as the chair of the Institutional Advancement Committee of the Board.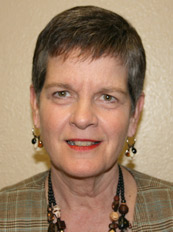 Education
Bluefield College
B.A., Elementary Education, Virginia Tech
M.S., Special Education, Radford University
Bio
Sarah is Middle School Coordinator, Office of Student Support Services, for Spotsylvania County Schools. She works with middle school administrators and staff in supporting students with disabilities. Sarah has previous teaching experience in Giles, Carroll, and Mathews County Public Schools. She resides in Fredericksburg, Virginia, where she is active in her church, Wilderness Community Church, and also sings with the Voices of the Pops, a community chorus whose members perform with the Rappahannock Pops Orchestra. Sarah has three sons and three grandchildren.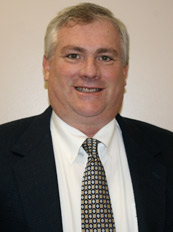 Education
University of Tennessee College of Law (with High Honors), '83
B.A., Political Science, Carson-Newman College (cum laude), '80
Bio
While a student at UT Law, Kenneth was an Assistant Editor of the Tennessee Law Review, Member of Order of the Coif, and received the American Jurisprudence Awards in Constitutional Law and Jurisprudence. He grew up in Rockwood (TN) and graduated from Rockwood High School in 1976.
He began his legal career in Atlanta, Georgia, and was a partner and practice group leader at Troutman Sanders, LLP before moving to Abingdon, Virginia, where he was a shareholder in the law firm of Penn, Stuart & Eskridge. Kenneth has held a number of jobs in industry, including CEO of Cottages Group, Inc.; VP of Corporate Affairs for Cumberland Resources Corporation; and General Counsel to GC Toys Worldwide and President of its U.S. operating company, General Creations, LLC.
Kenneth has served as an adjunct professor at Georgia State School of Law, teaching corporate reorganizations and tax procedure, and at Emory & Henry College, teaching business law. He is currently a visiting professor at the Appalachian School of Law, teaching courses in federal income tax and corporate governance and risk management.
Kenneth serves on the Board of Trustees and has been an officer of several charitable organizations. He resides in Abingdon and is a member of Abingdon Baptist Church, where he teaches Sunday school and serves on the Council of Deacons, including a stint as chairman.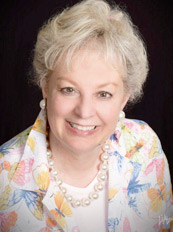 Education
University of Georgia
Furman University
Virginia Tech
Protocol School of Washington
Bio
Charlotte is an active volunteer in her church, community, and Bluefield College projects and activities. She is a member of Westminster Presbyterian Church, EPC of Bluefield, West Virginia.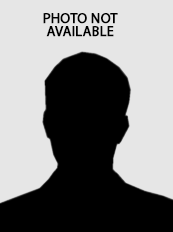 Education
B.A., Government and Political Science, Hampden-Sydney College
J.D., University of Richmond, T.C. Williams School of Law
Bio
Tom is the senior partner in the Street Law Firm, LLP, where he has practiced as a criminal and civil litigator for over 36 years. He and his wife, Linda, live near Grundy, Virginia, and have three children: Reid (deceased), Morgan and Erin, and three grandchildren. In addition to his law practice, Tom is an Assistant Visiting Professor of Law and General Counsel at the Appalachian School of Law. He has also served on the Board of Trustees of the Appalachian College of Pharmacy and the Board of Directors for TruPoint Bank. His hobby is fishing. Tom is a member of the Virginia Trial Lawyers Association, Association of Trial Lawyers of America, National Association of Criminal Defense Lawyers, and Buchanan County Bar Association, among others.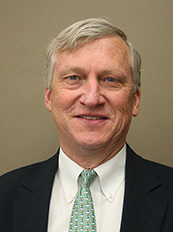 Education
B.A., Marketing, Missouri Baptist University, St. Louis, Missouri
M.A., Christian Education, Southern Baptist Theological Seminary, Louisville, Kentucky
Psychology, Southeast Missouri State University, Cape Girardeau, Missouri
Bio
During his career, Craig has held pastoral roles in West Virginia, Missouri, and Kentucky Baptist churches. As a member of the Sales/Sales Management team at Lawson Products, Inc., he has accumulated several top sales honors and is a trainer for the company's regional and district projects.
Craig is also very active in the Princeton (WV) community and in the Baseball Chapel Ministry. He has been a conference leader and speaker for Baptist associations from Virgina and West Virginia to across the Midwest.
He is especially thankful for his wife, Jane, and their children, Cory, Molly, and Rob. In his spare time, Craig enjoys racquetball, golf, fishing, theatre, and traveling.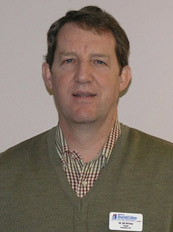 Education
B.S./B.A., Accounting, West Virginia University, 1977
J.D., West Virginia University, 1980
Bio
Bill and his wife, Stephanie, live in Princeton and have two married sons: Will and Michael. Bill has practiced law for more than 30 years in a variety of practice areas and one-on-one personal service. He is also a former prosecutor. He is a member of the Mercer County Bar Association and the West Virginia State Bar. His hobbies include outdoor recreation, traveling, and reading. He is active in his church as a deacon, committee member, and Sunday School teacher, and has served on the Glenwood Park Advisory Committee and Salvation Army.a
Bio
Princeton, West Virginia
Bio
North Augusta, South Carolina.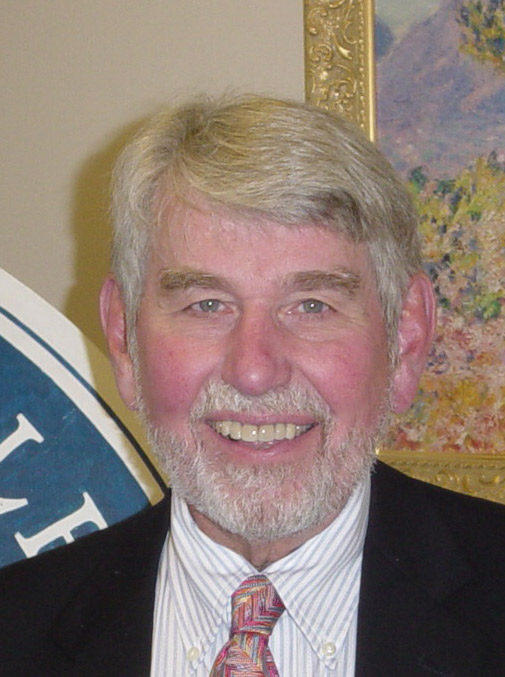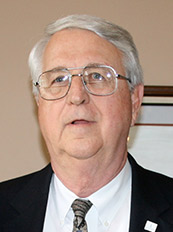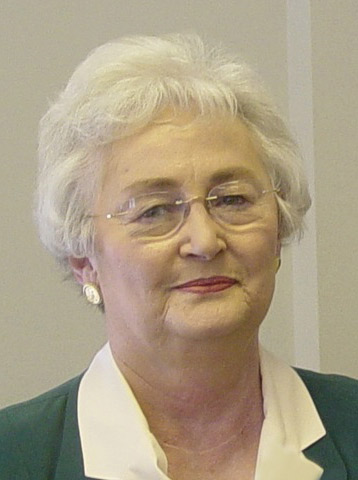 Bio
Blacksburg, Virginia.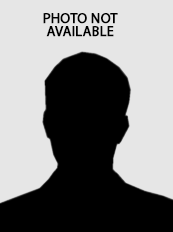 Bio
Mechanicsville, Virginia.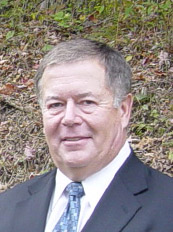 All Content ©2017 Bluefield College / Powered by
Ekklesia360