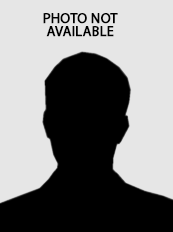 Education
B.A. in Geography, California University of PA, 1991
M.S. in Sport Management, West Virginia University, 2009
Bio
Kevin began working at BC in the Summer of 2011, relocating from Pittsburgh, PA. He has worked within the Sport Industry for over 20 years, having owned and operated four businesses:
-K.W.D. Communications - Sales and installation of communication operating systems.
-Mon Valley Dek Hockey - A multi-purpose sports complex.
-Keystone Sports - An athlete recruiting firm.
-Currently, he owns and operates Sportangles, a sport management and consulting firm.
Kevin has also worked as a realtor, assisting buyers and sellers in commercial and residential transactions. Along with this, Kevin worked at Nemacolin Woodlands & Resort, a five diamond property located in Farmington, PA. Here, he worked in all aspects of the golf operations, including management of two golf courses and as golf group and event coordinator. Also, he was involved in the planning and organizing of four PGA Tour Championships.
Kevin enjoys working with and challenging young adults to become the very best they can be in all of their endeavors. He particularly enjoys watching students grow, learn, mature, and improve in all areas of their lives, especially academically, athletically, and in their faith journey. His faith is his motivation to do his job with a positive attitude and to the best of his ability. He detests negativity and apathy, knowing they can destroy a person quickly.
All Content ©2013 Bluefield College / Powered by
Ekklesia360