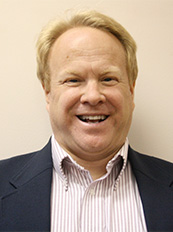 Education
D.A. in Physical Education, Middle Tennessee State University, areas of concentration in Exercise Science, Pedagogy, and Health. Murfreesboro, TN, 1989
M.A. in Health and Physical Education, Middle Tennessee State University, Murfreesboro, TN, 1985
B.S. in Psychology, Campbellsville University, Campbellsville, KY, 1982.
Bio
Dr. Bryan joined the Bluefield College family in the fall of 1986 as an instructor of health and physical education. In the past 26 years, Dr. Bryan has overseen the development and expansion of the Exercise and Sport Science (ESS) curriculum to include 3 major concentrations: sport science: teaching licensure; sports medicine and sport management.
Prior to coming to Bluefield College, Dr. Bryan taught physical education and coached high school baseball, basketball, and swimming. In graduate school, he worked for 2 years as lab assistant in the human performance laboratory helping to conduct hundreds of physiological tests and experiments. He also worked as a doctoral student at Nissan Motor Company as a research assistant.
Over the past 26 years, Dr. Bryan's students have gone on to succeed in many fields of endeavor. They frequently e-mail, call, or drop by to catch up and reminisce about old times. Dr. Bryan says, "My greatest achievement is the success of my students!"
Scott and his wife, Nancy, have been married for 31 years. Their three sons: Jeremy, 25, is an associate pastor in Atlanta; Justin, 23, is a mechanical engineer in Indiana; and Jordan, 20, is a sophomore at Bluefield College. Scott pastors Crossroads Church in Bluefield.
All Content ©2013 Bluefield College / Powered by
Ekklesia360