Women's Apparel
sweatshirt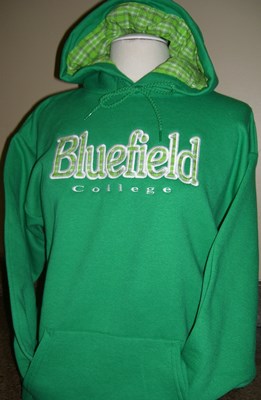 Irish plaid inside hood matches embroidered lettering on front. It has a drawstring hood and full front pocket. 50% preshrunk cotton and 50% polyester.
$43.95 ON SALE: $35.16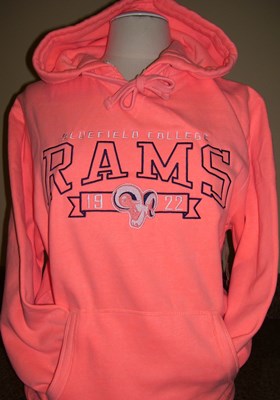 The 80/20 blend allows for machine wash and dry. This hoodie is soft inside and outside. A 1" slit at the neck makes it easy to put on or take off, and eliminates the choking sensation that is felt in some hoodies.
$45.95 ON SALE: $36.76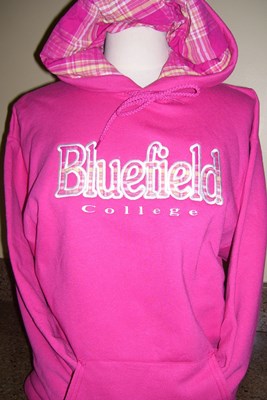 The plaid inside the hood matches the front embroidery on this medium weight garment. Material is 50% preshrunk cotton and 50% polyester for softness and machine washing durability. Full front pocket and drawstring hood.
$43.95 ON SALE: $35.16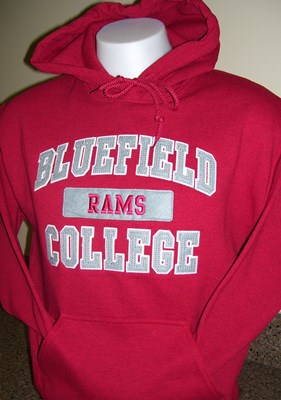 The colors are rich antique cherry with grey embroidered lettering. Hooded and front full pocket. This garment is made of 50/50 cotton/polyester blend for easy care machine wash and tumble dry.
$37.95 ON SALE: $30.36
sweatshirts
This soft, no bulk crew neck sweatshirt is 55% cotton and 45% polyester. Screenprinted on front, and the bottom hem has a straight cuff.
$30.95 ON SALE: $24.76
t-shirt
Wear this Under Armour heatgear tee to feel cool, dry and light. Semi-fitted and rounded bottom seam. Machine wash and dry.
$33.00 ON SALE: $26.40