Women's Apparel
long sleeve
Very soft 100% polyester for no shrinkage. Long sleeve.
$19.99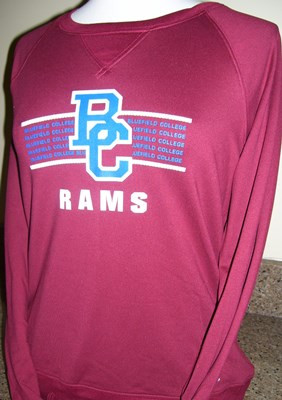 Wear this semi-fitted, all season gear to feel dry and light. As soon as you slip this top on you will feel the comfort in this 93% polyester and 7% spandex blend. Machine wash cold and tumble dry low. A sharp ...
$49.95 ON SALE: $39.96
outdoor wear
Soft and lightweight, this scarf is machine wash and dry in 50/50 blend. 36" long.
$17.95
Keep warm in this blue and white fringed scarf. Made of 100% acrylic. . &...
$22.95
Lightweight, packable jacket. Unzip pouch pocket, pull out pouch and scrunch jacket into pouch. Made of 100% polyester. 1/2 Front zip, drawstring hood, and full front pocket.
$29.95
shorts and pants
Open bottom athletic heather sweatpants. 50% cotton and 50% polyester. Drawstring waist to adjust fit.
$28.95