RAM Fan Gear
outdoor wear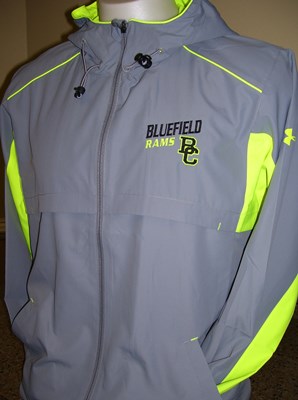 By Under Armour's all season gear. Wear this weather-resistant, loose fit storm jacket to stay dry. Features a full front zipper, hood and two front pockets. The cuffs tighten with velcro to keep out the elements. Made of ...
$74.00
seasonal
A distinctive glass ornament in a holiday greeting gift box with our official seal printed on front and back.
$8.95
sweatshirt
This sweatshirt is so soft inside. With crew neck and front pocket. 80% cotton and 20% polyester allow for machine care.
$32.95
A new look in sweatshirts. Extra wide 'shoe string' drawstring. Red hood with red piping on the shoulders and on the front kangaroo pocket.
$49.95
Perfect for when you want a hoodie without the bulk of a heavy sweatshirt, this is lighter weight than most and has a ladies cut. "RAMS" screen print on the front is tan. Other print is white with a distressed look. Arm seams and ...
$39.95
sweatshirts
This soft, no bulk crew neck sweatshirt is 55% cotton and 45% polyester. Screenprinted on front, and the bottom hem has a straight cuff.
$30.95