Athletic
sweatshirt
A bit 'dressier', this 100% polyester sweatshirt is a bit longer. In royal with red under sleeve insert and hooded with a front pocket. Machine wash and dry.
$59.95
50% cotton and 50% polyester. Screenprint front.
$24.95
sweatshirts
This soft, no bulk crew neck sweatshirt is 55% cotton and 45% polyester. Screenprinted on front, and the bottom hem has a straight cuff.
$30.95
Soft, hooded sweatshirt is made of 55% cotton and 45% polyester. It has a front pocket and straight bottom hem.
$43.95
t-shirt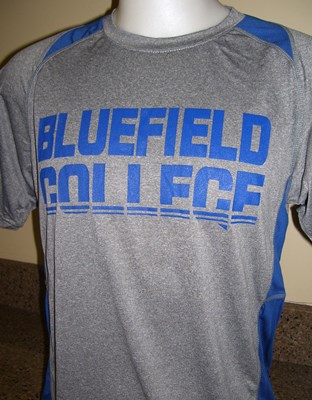 Comfortable wear for sports activities. Lightweight and made of 100% polyester.
$24.00