Two side printed car flag. Show your RAM pride in route to sports events. Fade and ...
This soft, no bulk crew neck sweatshirt is 55% cotton and 45% polyester. Screenprinted on ...
Soft, hooded sweatshirt is made of 55% cotton and 45% polyester. It has a front pocket and ...
Return to Product Family
Campus bench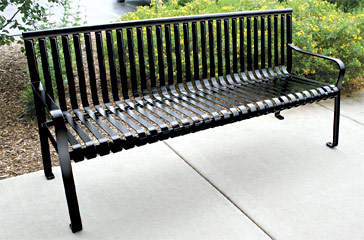 Product #: PWL-1586-2-5-26050-581
10 Needed: 10 to go
We would like to improve on the amenities we offer our students. One part of this initiative is to update the benches around campus.
All Content ©2014 Bluefield College / Powered by
Ekklesia360