Two side printed car flag. Show your RAM pride in route to sports events. Fade and ...
This sweatshirt is so soft inside. With crew neck and front pocket. 80% cotton and 20% ...
This soft, no bulk crew neck sweatshirt is 55% cotton and 45% polyester. Screenprinted on ...
Return to Product Family
Storm Jacket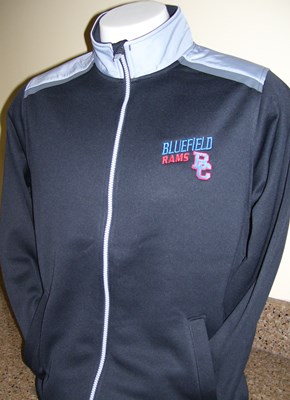 Product #: New-BS-1487
By Under Armour Coldgear, wear this water-resistant piece to feel warm and stay dry while looking great. Loose fit made of 100% polyester with full front zipper and two front pockets.
All Content ©2015 Bluefield College / Powered by
Ekklesia360