Dan MacMillan Center
The Dan MacMillan Center (DMC) for Service, Mission, and Ministry opened October 19, 2007 as a way to honor Bluefield College's former President, Dan MacMillan. During Dr. MacMillan's nine year tenure, BC expanded its missions programs and implemented a service learning requirement for students.
The Dan MacMillan Center is designed to be a focal point of BC's civic engagement, personal outreach, impact teams, music and drama ministries, and service learning projects. Through the creation of the DMC, Bluefield College hopes to expand community awareness of volunteerism, to build relationships with various local churches, and to build up strong student leaders who are energized to impact surrounding communities and their world.
Please contact Meg Quinn if you are interested in serving the community and she can assist in getting you set up with one of our many service partners.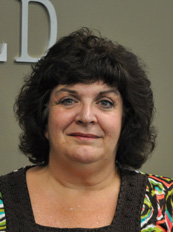 Bio
Margaret (Meg) Quinn joined the Bluefield College family in September 2015. She is a former graduate of the New Opportunity School for Women from the Lees-McRae College location, where she went on to receive her Bachelor of Science degree. Jane Stephenson, founder of the NOSW, shared that Meg is the first New Opportunity School graduate to become a director of the program.
The following is a list of businesses and organizations where students can volunteer to get their service work hours. Log your hours here.
All Content ©2016 Bluefield College / Powered by
Ekklesia360