Athletics Staff
Bio
Andrew Bailey joined the Bluefield College baseball program as a pitching coach prior to the 2015 season, bringing collegiate and minor league playing experience, as well as several years of instruction to the position.
Bailey took the reins of the pitching staff in 2015, helping develop the staff through his training and instruction. He also called pitches for the Rams. The highlight of Bailey's first season with the program was Chaz Miller's no-hitter in the NCCAA Mid-East Regional.
A native of Christiansburg, Virginia, Bailey played college ball at nearby Concord University and also played four years of Minor League baseball. He was drafted in the 35th round of the 2010 Major League Baseball draft by the Oakland Athletics.
While at Concord, Bailey was a three-year letterwinner, earning All-Conference relief pitcher honors in both 2008 and 2010. He made a school record 70 appearances, scoring 10 wins and 11 saves. As a freshman in 2008, Bailey helped the team post a then-school record of 35 wins by hurling a 5-2 record with five saves and a 3.98 ERA.
During his four-year Minor League career, Bailey posted an ERA of 3.89, highlighted by his 2010 season with the Vermont Lake Monsters (5-0, 2.34 ERA).
Bailey is also the founder of the Southwest Virginia Prospect Camp, which brings in local colleges to recruit local prospective student-athletes. Sixteen players that have attended the camp since 2010 are now competing at the collegiate level.
He has also served as the pitching coach at Christiansburg High School, running daily operations for pitchers, organizing throwing programs, and creating off-season workouts.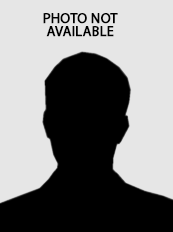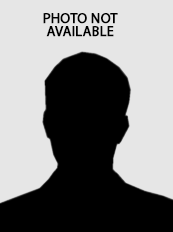 Bio
B.J. Bauer joined the Rams' athletic staff during the fall of 2012, taking the helm of the men's golf program. Bauer brings a strong knowledge of Bluefield College and the surrounding area to the position, having been a member of the Rams' golf team during his collegiate days.
Bauer has continued to build the Bluefield College golf team from the greater Southwest Virginia region, recruiting some of the most decorated high school athletes from the area.
During the 2014-15 season, Bauer's squad tallied a pair of second-place finishes in the fall--fiishing as runners up at the UPike Invitational and the NCCAA Mid-East Regional tournament. For the second-straight year, a Ram qualified for the NCCAA National Championship, as Tilley earned the honor in a three-man playoff after carding a final round 74.
During the 2013-14 season, Bauer's team posted several strong individual finishes, led by Morgan Brewster's medalist honors at the Hiwassee College Invitational and a T-2 at the Lynchburg College Invite. Logan Tilley also recorded strong showings at those events, carding a T-2 and T-7 finish, respectively.
Brewster's strong fall play led him to an individual bid to the NCCAA National Tournament, where he placed T-36 in the 96-man field and posted the best finish of the six individual qualifiers.
In his first spring season with the program, Bauer guided the Rams to a third-place finish at the Wheeling Jesuit Spring Invitational, as Brewster (T-6) led the Rams to their season-high finish.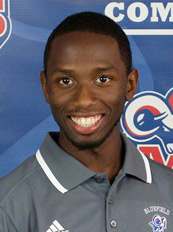 Bio
Everson comes to the Bluefield College football coaching staff as the linebackers coach.
Everson is a 2005 graduate of Averett University, where he earned his degree in physical education with a concentration in sport management. Everson's coaching experience includes an internship at his alma mater as an assistant coach, and more than four years of assistant coaching experience at the high school level, including Rockingham County Schools and George Washington High School.
Bio
Dr. Flowers came to Bluefield from Montreat College in North Carolina, where he served six years as provost and senior vice president for academic affairs. While at Montreat, he spearheaded the development of new undergraduate degree programs, as well as master's degree programs. He also led the creation of new online degree programs, an Honors Program, and the Montreat College Undergraduate Research Symposium. In addition, he served three months as acting president.

Before Montreat, Dr. Flowers served two years as provost and vice president for academic affairs at Bethany University in California after working one year as senior vice president for institutional research and 17 years as senior vice president for academic affairs at Northwest University in Washington. At Northwest, Dr. Flowers led the creation of 17 new undergraduate degree programs and two new graduate degrees. He also received the university's Delta Tau Faculty Award of Honor, presented by his colleagues.

His experience also includes one year as director of development and five years as dean of students at Vanguard University in California, and five years as dean of students at North Central University in Minnesota.
Dr. Flowers and his wife, Linda, have two children. Their son, Brett, is Director of Instrumental Music at Christian Heritage School in Connecticut. The Flowers' daughter, Lindsay, is pursuing a Doctorate of Music at Indiana University's Jacobs School of Music, while performing as an oboist and Citizen Musician Fellow in the Civic Orchestra of Chicago.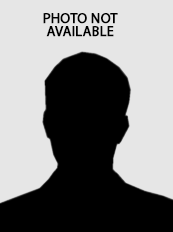 Bio
Charles "Buddy" Gallemore was announced as the head men's and women's volleyball coach in June of 2015, making a homecoming after being raised in Southwest Virginia.
Gallemore most recently led the women's volleyball program Midway College, a member of the Kentucky Intercollegiate Athletic Conference (KIAC) located in Midway, Kentucky. In his one season guiding the Lady Eagles, he guided the volleyball program to its highest win total since the 2011 season. While the year concluded with a loss to KIAC regular-season champion Asbury, the squad made history by recording the program's first post-season victory in the modern era (2007) with a 3-0 win over Cincinnati Christian in the KIAC tournament.

Midway also logged a regular-season, five-set win over BC's Appalachian Athletic Conference opponent Milligan—a team the Lady Rams were defeated by twice in straight sets last season.

Gallemore continued the development and growth of the Midway volleyball program during the offseason and gained six commitments for the 2015 season.

While taking the helm of two programs is a lofty commitment, Gallemore is used to the year-round grind. His coaching experience extended beyond just volleyball at Midway, as he served two seasons with the softball program—being an assistant coach in 2014 and the head coach in 2015.

Prior to Midway, Gallemore served in secondary education from 1998 to 2013. In addition to being a physical education and health instructor, he spent 14 years as a softball coach and eight years as a volleyball coach.

Gallemore is a 1993 graduate of University of the Cumberlands in Williamsburg, Kentucky—which was Cumberland College at the time—where he earned a B.S. in education with specialization in physical education and athletic training. He also played a role in the development of the varsity volleyball program during his time as a student.

The new role for Gallemore brings him full circle, as his coaching career began with an assistant position with BC's volleyball program from 1994-95. He also gained a specialization in health sciences from Bluefield during his time with the college.

Gallemore also holds a M.A. in sport administration from Concordia University, which he completed in 2012.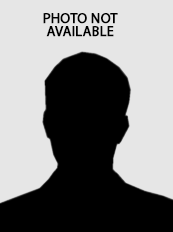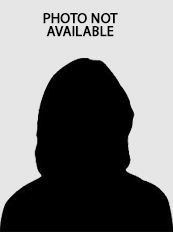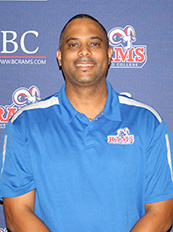 Bio
Richard Morgan brought more than a decade of NCAA coaching experience to the Bluefield College men's basketball program upon his hire in 2009. Beyond his coaching experience, Morgan was a decorated collegiate player at the University of Virginia and a standout athlete at Salem High School – making his Virginian roots run even deeper.

The Rams posted a 17-16 record during Morgan's first year at the helm of the program. Bluefield went 11-5 in Appalachian Athletic Conference play to grab a share of the regular season title. Morgan's guidance helped senior Omar Reed earn AAC Defensive Player of the Year, AAC Player of the Year and NAIA Third Team All-America honors.

In each of his first three seasons, Morgan led the Rams to postseason play, both in the AAC and the National Christian College Athletic Association's Mid-East Region. The Rams transitioned to the highly competitive Mid-South Conference for the 2012-13 season and concluded the year with eight wins. However, Bluefield dropped five games by five points or less, including a pair of overtime games. In the Rams' first-ever MSC game, they knocked off No. 3 ranked Georgetown College, 96-89.

2013 also marked the end of BC standout Byron Carpenter's career. Morgan brought the Virginia Beach, Va., native to Bluefield for a three-year career where the center tallied 1795 points – an average of 20.2 points per game. Carpenter earned second team All-AAC (2011), first team All-AAC (2012), AAC Player of the Year (2012) NAIA second team All-American (2012) and first team All Mid-South Conference (2013) honors during his career.
Morgan rejuvinated the Rams for the 2013-14 season, piecing together a team that went 16-13, including an 8-10 mark in MSC play. The eight wins earned BC the No. 7 seed in the MSC tournament, where the Rams nearly knocked off No. 2 seed and No. 16 ranked Georgetown College in the opening Round, but the Tigers pulled out the late 78-74 win.
BC also qualified for the NCCAA Mid-East Region Tournament, hosting the event as the No. 1 seed. The Rams defeated Hiwassee College in the opening round before falling to Union University (Tenn.) in the title game.
Morgan led seniors Kearsten Marion and Josh Nesbit to All Mid-South Conference and NCCAA All Mid-East Region honors. Marion was voted first team in both respects, while Nesbit claimed second team honors with both listings.
The 2014-15 season saw the Rams go 12-14, with an 8-10 mark in conference play as they returned to the Appalachian Athletic Conference. The Rams picked up a double overtime win over Point in the AAC tournament before being eliminated by eventual runner-up and No. 2 seed Milligan. Kyle Grisby concluded his career as a 1,000-point scorer, and earned both All-AAC and NCCAA All-Region honors.
Morgan joined the Bluefield athletics family after a three-year stint as an assistant coach at Appalachian State University in Boone, N.C. He helped the Mountaineers to a school record 25 wins and a National Invitational Tournament (NIT) appearance in 2007, in addition to back-to-back Southern Conference (SoCon) regular season championships (2006-07, 2007-08).

Before his time with Appalachian State, Morgan served as an associate head coach at Hampton University for three years. Morgan helped the Pirates to consistently strong seasons in the Mid-Eastern Athletic Conference Championships (MEAC), including a MEAC Championship and NCAA Tournament appearance in 2006. This was Morgan's second stint with Hampton, as he served as an assistant from 1996-98.

Prior to his Hampton return, Morgan spent five seasons (1999-2003) as an assistant at East Carolina University.

Morgan pursued coaching after a successful career as a professional and collegiate player. As a three-year starter at Virginia, Morgan finished his career ranked sixth all-time in scoring with 1,540 points. He also ranked third at UVa in steals (160) and seventh in assists (279). He earned first team All-Atlantic Coast Conference (ACC) honors and was named honorable mention All-America by The Sporting News after leading the Cavs to the Elite Eight in 1989. Following his graduation with a sports management degree, Morgan played basketball professionally for two seasons with the Rockford Lightning of the CBA and overseas with teams in Austria and the Philippines.

He began his coaching career at his alma mater, Salem High School, where he helped lead the program to district, regional and state championships. He also served as a paraprofessional for special education programs.

"This is a dream come true for me and my family," Morgan stated when he joined the Rams. "I am very aware of the great tradition here at Bluefield College and I look forward to the challenge of continuing that success."

Morgan and his wife, Sherelle, have two sons, Nicholas and Kaleb.
Bio
Corey Mullins took over the Bluefield College women's basketball program in July 2014, bringing 11 years of collegiate coaching experience at various levels.
After being predicted to finish eighth in their return to the Appalachian Athletic Conference, Mullins guided the Lady Rams to a regular season mark of 14-14 and their 10-10 conference placed them sixth in the league. Mullins led Bluefield to a pair of wins over ranked conference opponents during the regular season, as BC handed then 15th-ranked Tennessee Wesleyan its first loss of the season on Dec. 3 at the Dome and defeated then 23rd-ranked Union College on the road on Feb. 14. Both victories came in overtime. BC took an opening round win in the AAC tournament, then took part in the NCCAA Mid-East Regional to close the year.
Mullins' guidance led senior center Destiny Tolliver to a standout year, averaging a double-double of 12.3 points per game and 11.2 rebounds per contest--dramatic improvements from bests of 3.8 ppg and 5.4 rpg from her previous two seasons. She also averaged a career-best 3.1 blocks per game during her senior season. At year's end, Tolliver earned AAC Defensive Player of the Year honors to lead the conference's All-Defensive Team, and also collected first team All-Conference honors. Tolliver earned AAC Player of the Week on two occasions and was later named an NCCAA honorable mention All-American.
Mullins had previously served two seasons as an assistant coach at Presbyterian College. With PC recently transitioning to the NCAA Division I level, Mullins helped the program make great strides competitively, including a 19-12 record and a second-place finish in the Big South Conference in the 2012-13 season. This past year, the squad rebuilt after losing six seniors, but finished second in the country in scoring defense at 53.5 points per game.

Prior to his move to PC, Mullins held head coaching positions at Covenant College (2010-12), Kentucky Christian University (2008-10) and Boyce College (2007-08) after serving as an assistant coach at Bryan College (2003-07), who will once again serve as an Appalachian Athletic Conference foe for BC. His years at both Kentucky Christian and Boyce were both with men's squads.

In his second year at the helm of the Lady Scots' program, Mullins led the team in its transition to the Great South Atlantic Conference with a tie for sixth place. He also improved his team's win total in his second year and guided student-athletes to an All-Freshman team selection and six All-Academic Team selections.

His experience with men's programs include a 36-29 record at Kentucky Christian—which featured an NCCAA Mid-East region tournament title in 2009 and NCCAA top-10 rankings—as well as a one-season stint at Boyce College in the program's second-ever season.

The new leader of the BC women's program began his coaching career at Bryan, helping guide the Lady Lions to a 105-29 mark as an assistant. The program made four-consecutive NAIA National Tournament appearances during Mullins' tenure, including a trip to the sweet sixteen in 2006. Bryan won the AAC tournament in 2005, and won the AAC regular season in both 2006 and 2007.

Mullins is a 2003 graduate of Middle Tennessee State University, where he earned a degree in business education. He and his wife, Carrie, have three sons: Grady, Tate and Levi.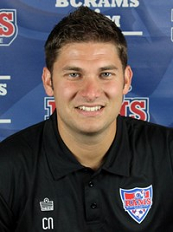 Bio
Chase Neidig rejoined Bluefield College Athletics during the summer of 2014, being named as the Associate Head Men's Soccer Coach and Director of Athletic Broadcasting.

Neidig returns to Bluefield College after spending 2013 in South Carolina, where he coached for the top youth soccer club in the state—South Carolina United-Mount Pleasant (SCU/MP). He led the No. 1 ranked girls team in the state for the Under-17 Division to a 12-3 regular season record. The team also played in the nation's premier national league (CASL and Disney Showcase) and qualified for the Region III Regional Championships in Baton Rouge, La.

During his first stint with the Rams, Neidig helped elevate the level of play for both programs soccer--serving as an assistant coach with the men in 2011 and 2012 and as head women's soccer coach in 2012. Most notably, Neidig led the women's soccer program to its most wins in program history, posting the third-best overall record turnaround in the NAIA from 2011 to 2012.

Outside of coaching, Neidig owns and manages Tourbeau Sports Group, a soccer-specifc video production company, most notably known for producing video stream and TV broadcasts for some of the top soccer leagues and games in the United States. The company's client list includes US Soccer, NASL, NSCAA Game of the Week, USL, PDL, NPSL, US Youth Soccer, NWSL, NAIA and many others.

His work also translates into providing marketing and promotional needs for top youth and collegiate players looking to make the jump from to the college or professional soccer level by using the network and technology of Tourbeau Sports Group to gain exposure.

Neidig continued to promote the NAIA's top men's soccer players in getting exposure at the pro level by organizing the Tourbeau Soccer Evolution Academy and All-Star Tour, where he selected the top 20 NAIA players and funded a 13-day tour around the country. Players competed in friendlies against USL-PRO, NASL and MLS clubs.

"I am very fortunate to have a large network of contacts in the professional and professional development levels of soccer across the country", Neidig added. "And my goal is to not only use my connections to further my own business ventures, but also it provides our program at Bluefield College with an incredible recruiting tool to attract top talent both domestic and internationally who have a desire to play after college."

With his experience and background in television and video streaming, Neidig also assumes the role as Bluefield's first-ever Director of Athletic Broadcasting. Neidig will work alongside the Sports Information office, redesigning, implementing, and overseeing all live streaming webcasts and video content for BC Athletics.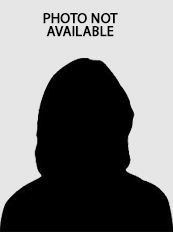 Bio
Embarking upon her first head coaching position, Newton brings seven years of collegiate softball experience to the BC program. Newton—a native of Chesapeake, Virginia—spent last season as an assistant at Alderson-Broaddus University, as the team went 21-17 and had five All-GMAC selections, including Freshman of the Year. Her year with the Battlers followed six years as an assistant at The University of Virginia's College at Wise.
Newton oversaw outfielders and hitters at UVa.-Wise, helping the program to 159 wins in six seasons. While with the Cavaliers, Newton instructed 14 All-Conference selections and eight All-Academic honorees and saw the program set multiple new offensive records. In 2014, the team finished the year with a 37-14 record and won the first-ever Mountain East Conference Tournament title.
Newton began her coaching career at Wise following a standout career with the Cavaliers, where she was a four-year starting catcher and third baseman. She closed her career with a .352 batting average and a .577 slugging percentage while holding the school record for RBIs (183) and doubles (63). Newton was a four-time first team All-AAC and first team All-Region honoree and was the 2008 AAC Player of the Year. She helped lead her team to three AAC titles, two regional championships, and two NAIA National Tournament appearances.
Before continuing her playing career at UVa.-Wise, Newton lettered four years and graduated with honors from Western Branch High School. She was a first team all-district and all-region honoree for three seasons and competed in the Virginia State All-Star Game in 2004.
Newton gained her BA in Physical Education with a concentration in sport management from UVa.-Wise in 2008.
Bio
Dee Odom joined BC Athletics during the summer of 2014 as Bluefield's Dvision Manager for Athletics and also served as assistant women's basketball coach for the 2014-15 year.
Odom now serves strictly as BC's Division Manager for Athletics, in which she holds a range of administrative duties to assist student-athletes, coaches and the entire athletic department staff.
Odom came to BC athletics after one year at East Tennessee State, where she assisted with game day preparations and administrative duties with the women's basketball program, including an alumnae newsletter. She also provided assistance with practices and was involved with a summer camp with the program.
She is a 2013 graduate of the University of Tennessee, earning a B.A. in communication studies. While in Knoxville, Odom provided assistance to many UT athletic programs, including helping with game day events for men's and women's basketball and football, as well as soccer, tennis and track. Primarily working with the women's basketball program, her duties included preparing game day schedules, serving as a liason for officials, and creating credentials among many other administrative duties.
Odom also volunteered with Tennessee's Women's Basketball Hall of Fame Induction and served as a student manager for the softball program for three seasons.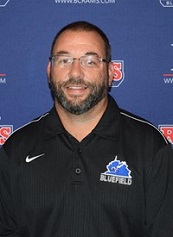 Bio
Tom Price joined the Bluefield College Rams in January 2013, taking post as the head women's soccer coach. Price brought more than 13 years of soccer coaching experience and 10 years of youth ministry leadership to the Rams athletic department.
Price also holds duties as an Assistant Athletic Director, overlooking game day management by assisting with site supervising and leading staffing efforts.
In Price's first season, he led the team to tie the program's single-season wins mark (9), while posting the program's highest-ever single-season win percentage (.500/9-9-1).
The team did so by scoring the second-most goals in program history (32/1.68 per game) and allowing the fewest number of goals in program history (34/1.79 per game).
The Lady Rams also posted the best start in program history, going 4-0 out of the gate in 2013. At regular-season's end, BC qualified for postseason play in both the Mid-South Conference and the NCCAA for the second-straight season.
Under Price, Pip Pattison earned All Mid-South Conference second team honors, while defender Missy Baines was tabbed to the NCCAA All Mid-East Region listing and became the program's first-ever NCCAA All-American (honorable mention).
In 2014, the Lady Rams faced a challenging schedule early in the season and completed nearly their entire AAC slate within the month of September. After four one-goal defeats and a tie in the early going, the squad closed the regular season with a 4-1-1 record in its final six games.
Bluefied's defense allowed the fewest number of goals in program history in 2014 (24), shattering the previous mark, set in 2013 under Price, by 10 goals.
Previously, Price served eight years as the head women's soccer coach at Southern Wesleyan University in Central, S.C., while he also acted as the university's intramural coordinator for five years. The Rochester, N.Y., native led all day-to-day operations of the women's soccer program including game planning, training, recruiting, scouting and instructing.

Upon graduating from Roberts Wesleyan College ('93) in Rochester, N.Y., Price joined the men's coaching staff as an assistant at his alma mater, while also serving as an educator at a local middle school. Price assisted in preparation, recruiting and scouting and assumed coaching responsibilities with the men's soccer program during a transition between head coaches. His first head coaching job came at the high school level, also in the Rochester area.

Price then began his work in the ministry field in 1997, serving as a youth pastor at locations in Wyoming, Delaware and Michigan, prior to joining SWU in 2005.

Price is a member of the National Soccer Coaches Association of America (NSCAA), from which he has earned a National Diploma, while he also served as the National Chair for women's soccer for the National Christian College Athletic Association from 2009-2012.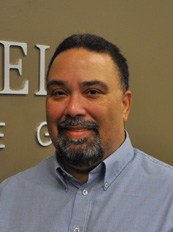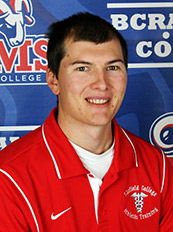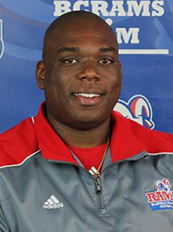 Bio
Walker, named head football coach on May 31, 2013, took the reins of the Rams football program after coaching at Greenville College in Greenville, Ill., where he served on staff since 2003 and was head coach since 2010. In 2012, Walker led the Panthers to an 8-2 record, an Upper Midwest Athletic Conference (UMAC) Co-Championship and a NCCAA Victory Bowl championship. Despite facing a 14-0 halftime deficit in the NCCAA title game, Walker rallied his squad to a 28-27 overtime win.
In his first year with the Rams, Walker introduced "Championship Play, Championship Lives" to the BC football program, focusing on personal development. The Rams battled through the year, showing improvements from the previous season, including a stand-out offensive performance at Bethel. The Rams produced 533 yards of total offense, including 381 on the ground.
The Rams scored 35 points in a 10-point loss against Union (Ky.), posting the program's highest point total since its return to the gridiron. BC scored a pair of TDs in the second quarter to take a 20-14 lead, but the Bulldogs closed the game outscoring BC 31-15 from then on.

Upon graduating from Trinity International University (NAIA) in 1999 with a B.A. in physical education, Walker remained at the institution where he also played, beginning his career as a defensive line coach. The next two years, Walker served as an assistant head coach and defensive coordinator at North Chicago High School. Walker then returned to TIU in 2002, holding the position of defensive line coach once again.

In 2003, Walker began what would be his 11-year career with Greenville College. During this span, Walker served as a position coach (2003-04), a defensive coordinator (2005-10) and an assistant head coach (2004-2010) prior to being named head coach in 2010.

Walker learned the ins and outs of operating a football program during his time at Greenville, as he worked he way up the coaching ladder. In his earliest days, Walker worked with game film, developed game plans, instructed defensive and special teams student-athletes and organized off-season workouts.

As his career continued, Walker was relied upon to create defensive schemes and playbooks, develop punt return and kick off schemes, direct defensive position coaches and coach linebackers. Additionally, once earning the title of assistant head coach, Walker led travel planning, equipment reconditioning and uniform purchasing. On a personal level, Walker led small groups for character development and assisted with student-athletes' academic endeavors.
In 2009, Walker's defense led the UMAC in total defense, rushing defense, pass defense efficiency, interceptions, total takeaways, sacks and kick-off coverage. The squad posted a 7-3 record, earned a UMAC South championship and made the program's first NCCAA Victory Bowl appearance.

Walker then began to leave his own mark on Greenville football in 2010, as he was named head coach. In addition to preparing and managing the football budget and organizing practice plans, he led monumental steps for the program such as creating of a junior varsity team, implementing a team leadership development plan and leading team service trips. During the creation of the JV program, Walker led the recruiting effort, elevating the roster from 75 student-athletes to 117 in just two years.

In his first season at the helm of the program, Walker led the Panthers to a 7-3 record, a UMAC championship and was named UMAC Coach of the Year. Off the field, Walker helped the program raise its grade-point-average from 2.1 to 2.8 during his first full season as head coach.

In 2011, Walker's squad posted a 7-4 mark as they once again appeared in the NCCAA Victory Bowl. Walker's fast-paced offense ranked No. 3 nationally (NCAA DIII), with rushing offense ranking No. 5.

His 2012 team ranked No. 12 in total offense with rushing offense ranking No. 3 at year's end. Six Panthers earned All-UMAC honors, including Offensive Player of the Year.

Walker served as the position coach for three UMAC Defensive Player of the Year honorees. Student-athletes that Walker recruited and coached also went on to lead the UMAC in multiple statistical categories, earn All-UMAC honors and hold Greenville career records for tackles and interceptions.

In addition to his B.A. degree, Walker holds a M.S. in sport management from American Public University (2008) with a concentration in coaching theory. He is a member for the American Football Coaches Association (AFCA) and has served on the AFCA's D3 Coaches Poll committee.

He and his wife, Beth, were married in 2001 and have two sons, Elijah and Levi.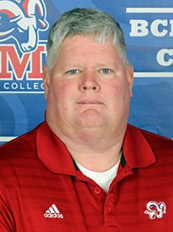 Bio
Head Baseball Coach Mike White is Bluefield College's longest tenured coach, having joined the Rams in 2006. White has consistently developed the Rams baseball program, making seven postseason tournament appearances and setting the school record for wins on multiple occasions.
White began the Rams' postseason success in 2007, as the team made a 15-win improvement over the previous season and posted a fourth-place finish at the National Christian College Athletic Association World Series. The Rams claimed their spot in the national tournament after winning the NCCAA Mid-East Regional title, which earned White the honor of NCCAA Mid-East Region Coach of the Year.
The Rams appeared in the World Series once again in 2008 and finished the year with a 33-19 mark to set a new school record for wins.
2009 proved to be a milestone year for both White and the program. White achieved his 100th career win on April 29 against Bryan College, while the Rams once again made it to the NCCAA World Series. The team went 5-0 in the tournament, claiming Bluefield College's first-ever national championship. White was named the NCCAA Coach of the Year after leading the Rams to the title.
The Rams returned to the World Series once again in 2010, and advanced to the championship round. However, Bluefield settled for a second place finish, falling to North Greenville, 7-6 in 10 innings. The Rams also fell just short in the Appalachian Athletic Conference championship, dropping the title game to Tennessee Wesleyan. However, the Rams concluded the 2010 season with a 41-16 mark, setting the current school record for wins.
After a 28-win season in 2011, White led the Rams to a 32-win season in 2012 and earned his 200th career victory, defeating No. 7 Tennessee Wesleyan on March 31.
In 2013, the Rams transitioned to the competitive Mid-South Conference. Early in the season, White was named as the MSC's NAIA Coach of Character.
After a down year in 2013, White rejuvenated the Rams in 2014 as they finished the year with a 35-19 record. BC went posted an eight-win improvement in MSC play, qualifying and recording a win in the conference tournament. The Rams then received an at-large bid to the NCCAA World Series, narrowly missing out on semifinal action after going 2-2 in pool play.
Three student-athletes were named All Mid-South Conference in 2014, while six were slated to the NCCAA All Mid-East Region first team, including Zac Russell-Myers as the Mid-East Region Offensive Player of the Year. Following the World Series, Russell-Myers (1st team) and Tyler Timmer (2nd team) were both named as NCCAA All-Americans.
In the Rams' return to the AAC, the squad finished the season at 24-24, but missed out on qualifying for the AAC Tournament. However, BC finished as runners-up in the NCCAA Mid-East Regional and earned its seventh trip to the NCCAA World Series under the direction of White.
Before taking the helm of the Bluefield program, White served five years as an assistant coach and recruiting coordinator at his alma mater, UVa.-Wise. White holds multiple offensive records for the Cavaliers, and was inducted into the UVa.-Wise Hall of Fame in 2001 for his athletic success. He was a three-time All-Conference selection, two-time All-Region selection and an All-American while at Wise.
In addition to his baseball duties, White serves as BC's Assistant Athletic Director, assisting with a variety of administrative roles.
White, a native of Castlewood, Virginia, is married to the former Michele Addison. They have two children-Dalton (18) and Connor (10).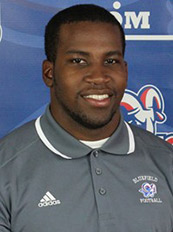 Bio
Bryce Wright joins the Bluefield College football staff as the safeties coach.
Wright, a native of Glendale, Arizona, is a 2014 graduate of Greenville College, where he competed four seasons with the Panthers. His first two seasons were spent as a running back, before transitioning to strong safety for his final two years. Wright served as team captain as a senior, in addition to being a member of the team's servant leadership council, which met with the head coach on a regular basis.
All Content ©2016 Bluefield College / Powered by
Ekklesia360