Second-half Run, Inside Presence Leads (19) Georgetown over Bluefield
A second-half 21-4 run by (19) Georgetown led the Tigers to an 84-72 victory over Bluefield, Saturday afternoon.
Tim Hartin
February 16, 2013
The Bluefield College women's basketball team grabbed a one-point lead over (19) Georgetown early in the second half, but a 21-4 spurt by the Tigers provided all the cushion they needed at home to pick up the 84-72 win Saturday afternoon.
Bluefield moves to 15-11, 8-10 Mid-South Conference with the defeat. Georgetown ups its record to 18-8, 12-5 MSC.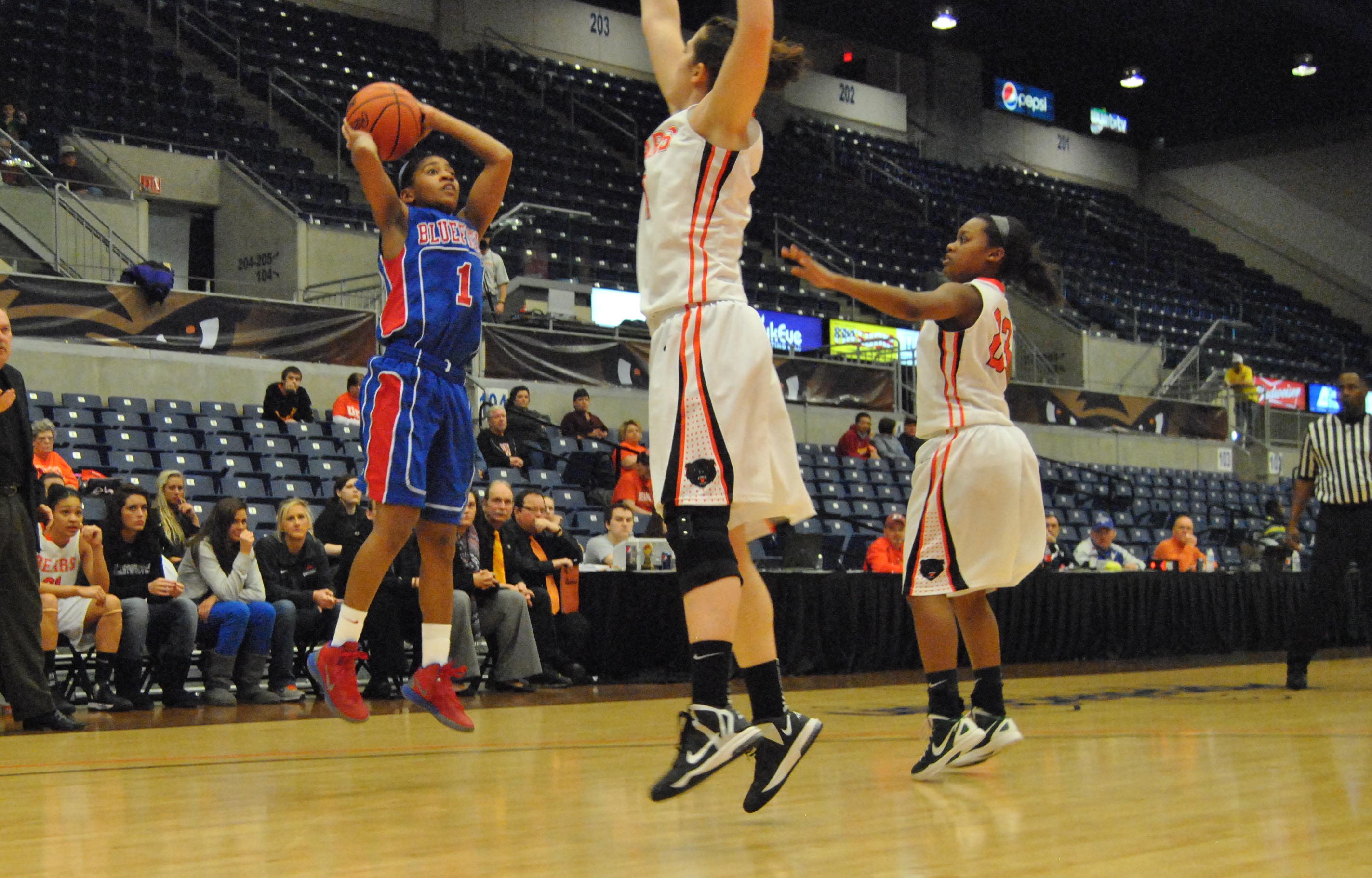 Ashley White once again led the Rams in scoring, tallying 25 points in the contest. Teqa McNeal contributed 16 and Monique Robson tossed in 10.
The Tigers' entire starting lineup finished with double-digit scoring, led by Andrea Howard's 20 points. Devanny King followed close behind with 19 and Kourtney Tyra added 17 more. Lizza Jonas and Devon Golden contributed 10 apiece. Golden and King both recorded double-doubles, grabbing 13 and 10 rebounds, respectively.
The first half was a tightly contested 20 minutes of basketball, with the largest lead being seven in favor of the Tigers. Bluefield held multiple advantages, but never led by more than one point.
White scored 16 of her points in the first half to keep the Rams in striking distance, trailing 35-34 at the half.
However, after McNeal gave BC a one-point lead just 32 seconds into the second half, Georgetown responded with a 21-4 run to gain a 16-point advantage with 12:32 remaining in the game.
The Rams cut the deficit back to single digits for several minutes late in the game, but a 10-2 run placed BC back in a 17-point hole, 82-65 with 3:44 left in the game. The Tigers held on in the final minutes for the 84-72 victory.
Georgetown's inside presence wore down the Rams, as the Tigers won the rebounding game decisively, 51-32, including 19 on the offensive side.
The teams nearly matched field goal percentages, with Bluefield shooting 29-for-67 (43.3%) and Georgetown shooting 28-for-65 (43.1%).
The Rams conclude their regular season this week, hosting Cumberlands, Thursday at 6 p.m. and Cumberland, Saturday at 2 p.m.
All Content ©2013 Bluefield College / Powered by
Ekklesia360