Rams Fall to (6) Cumberland on Senior Day
21 points from senior guard Ashley White weren't enough to defeat No. 6 Cumberland Saturday afternoon.
Trey Wilson
February 23, 2013
Bluefield closed out its regular season with a loss on Saturday at the Dome, while the women's basketball program honored its two senior guards, Celinda Arrington and Ashley White.
The Rams (15-13, 8-12 Mid-South Conference) fell to No. 6 Cumberland (26-2, 17-2 MSC), 65-57. It was the third consecutive loss for Bluefield.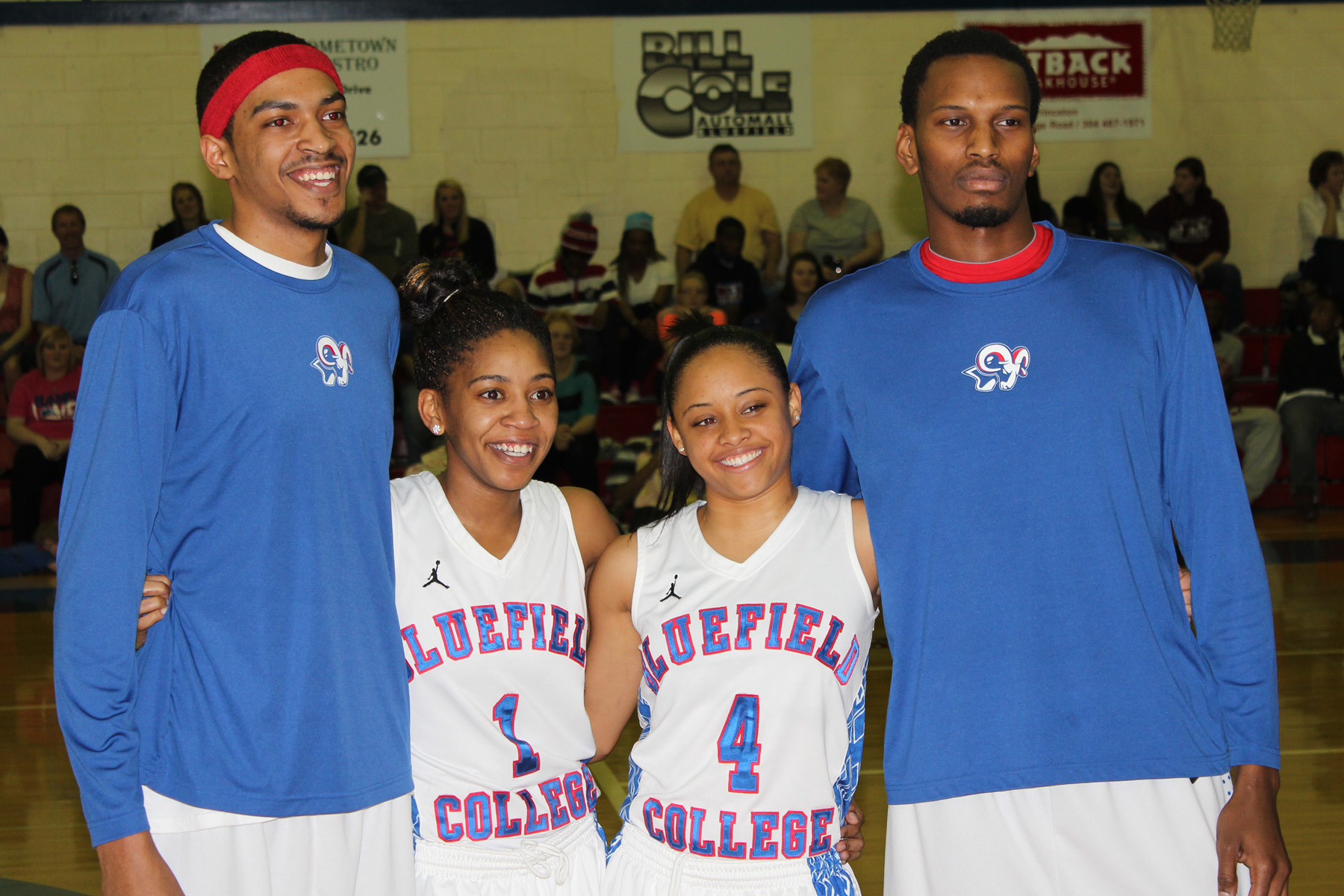 After leading by as many as five points in the first half, the Rams surrendered a 14-5 run to Cumberland in the opening half. The Bulldogs grabbed a 29-25 lead heading into the break.
Bluefield's White sank a jump shot to open the second-half scoring. After Cumberland's London Elie split a pair of free throws, senior Celinda Arrington hit a three-pointer to tie the game at 30-30.
Cumberland immediately answered with a 10-3 run and did not relinquish the lead again.
The Bulldogs dominated on the offensive glass, gaining 12 second-chance points from their 20 offensive rebounds.
The Rams were led offensively by a 21-point performance from senior Ashley White. Teqa McNeal and Janee Simmons also scoring in double-figures, with 12 and 10 points, respectively.
Briannica Tye led Cumberland with 17 points, going 4-for-5 from three-point range.
The Rams will hold the seventh seed in next weekend's Mid-South Conference tournament, which will begin on Thursday. Cumberland will hold the top seed.
All Content ©2013 Bluefield College / Powered by
Ekklesia360