Phil Stacey
After Phil Stacey performed at BC on Mud Pig Day, he talked about his rise to fame on American Idol.
Lydia Freeman
May 3, 2011
When Phil Stacey found instant fame through the sixth season of American Idol, he also learned lessons of fame, faith, and family.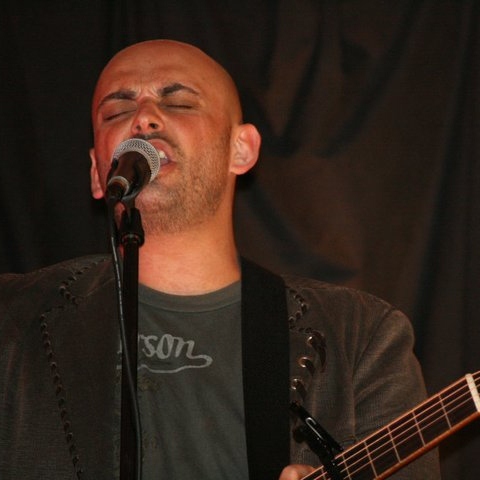 Phil Stacey performing at BC.
"Every day is a shot, not just one day," Stacey said. "Where you are right now, you will return. Fame and money will become meaningless. That's where Christ is essential because he is never meaningless. Some people don't learn that because they don't know him. Fame and money are only fun for a moment."
When Stacey was on American Idol, there were over 30 million people tuning in. This led to an unfathomable amount of fame.
"Fame is stupid. You can't go anywhere when you're famous. You're isolated. I took my wife to Italy, and we couldn't tour the coliseum because of it. The fortunate part about American Idol is that it's an elevator up and an elevator down. Right now I get to do what I love, but I'm not isolated. When you are famous, you are a prisoner, no matter how big your house is."
Stacey went on to explain that a big house is not a way to happiness.
"The bigger your house is, the more space there will be between you and your family. When my wife and I were in college we'd hunt for dimes to buy a cheeseburger to split from Wendy's. But we were having a blast. After American Idol, we had a huge house in Tennessee, but we never saw our kids. Now we live in an apartment in Kansas City, but it's great because my kids are crawling all over me again."
Stacey said the most important things in life are relationships: with God, family, and friends.
"In college I was broke. You daydream about not being broke. You don't daydream about having friends and spending time with your future spouse. But those should be your dreams. Even success should not be about the things you can do. When you think about going to Europe, think about who you'd go to Europe with. People matter most."
Stacey also learned that failing is not always bad; it builds character.
"I learned not to take life so seriously. When I'd get nervous and upset, my wife would tell me not to be so prideful. At first I said, 'I'm upset that I'm not good enough. That's not pride.' She told me I was putting everything on me, when it should be about God. Life is about doing the best we can and giving the rest to God."
"Let me give you an example about how God can use failure. Once, I did terrible on American Idol. Simon crucified me. Months later I got a letter from a lady. She was planning on divorcing her husband. They were watching American Idol that episode where I did awful. But when she looked at me, she said she saw me looking at my wife in the audience, and we were just smiling at each other. That was when she realized what selfless, godly love meant. After that, this woman went to marriage counseling and now they have a great marriage."
"When God gives us a vision, it's always bigger than anything we can handle on our own. Credit is due to God. God likes glory. He's a jealous God."
In the midst of Stacey's own glory, he discovered how to give that glory back to God.
"The most you can do is live your life. The press can always misquote you. My Wikipedia entry is wrong. But the decisions you make in your personal life are what matter. I love people because God loves people. The best we can do is pray, and live our lives according to God. The closer you are to God, the better your decisions are."
The story of Phil Stacey's journey to American Idol started with his musical family.
"When I was five, my church needed a drummer. When I turned twelve I started touring, and I have not stopped since."
Shortly after Stacey attended college, he joined the Navy. Initially, he wanted to be an officer.
"They asked me what my degree was in. I told them music. They asked me to be in a band. My wife said yes. She liked that idea better."
From there, Stacey traveled across the southeastern United States, using his musical abilities as a recruitment tool.
"We played for everything: major league baseball games, NASCAR, high schools and colleges, concert halls. It was fun. I am still doing that, but it's more fun because people have a connection with me now because of American Idol. I don't have to win over the audience."
Stacey auditioned for the show because he missed his friend's wedding.
"He told me he'd never forgive me unless I auditioned for American Idol," said Stacey. "I auditioned in Memphis. It was like a big cattle call. There were fourteen tables, and each table has an American Idol producer and an ANR representative."
Stacey said the auditions started with about 16,000 people. 15,000 were cut in the first round.
"The next day you sing for an executive producer. He cut the number down to 500. After that the other executive producer cuts the number in half again."
Randy, Paula, and Simon, the American Idol judges at the time, only chose 10 to 20 people to advance to the next round. Stacey found himself in the select few.
"There are two expectations that people go into American idol with: this is fun or this is my shot. The people who want a shot will never be satisfied because fame will not fulfill anyone."
Stacey is a Christian, but the atmosphere of American Idol did not make him uncomfortable.
"I'm not offended by those who don't know Christ. I get to be a representative for God. I also had friends there who were Christians. We would sing praise and worship. One of those songs, 'Shout To the Lord,' became a favorite of Nigel Lythgoe, an executive producer. The next season that song was on the show."
Stacey's American Idol career lasted from October of 2006 to the next October. His extreme fame lasted until mid-next season.
"I don't miss it. It's like high school. I made friends and had fun. No bad memories. But you couldn't pay me to do it again."
Through American Idol, Stacey was given the opportunity to represent Christ, learn life lessons, and pursue a musical career. Even though he was given an incredible amount of fame, he has managed to keep his priorities with his family and his faith. He encourages others to not seek fame, but remember that relationships are always the most important part of life.
All Content ©2013 Bluefield College / Powered by
Ekklesia360