Officers
Education
B.S., Business Administration, Concentration in Information Technology, Bluefield College, '02
Bio
Brandon is a 2002 graduate of BC. While a student, he was president of the Resident Hall Council, in addition to his involvement in other student activities on campus. After graduation, Brandon began working for SunTrust Bank in Roanoke, Virginia, where he served in various roles for over ten years, rising to a Vice President position and Business Banking Relationship Manager before his exit in 2013 when he was led back home to Clifton Forge (VA). In August of 2013, Brandon began working for Highlands Community Bank in Covington (VA) as a Community Banking Officer, where he continues to work today. In 2012, he was asked to participate in the second Bluefield College vision session and later joined the Alumni Association in 2013. He is currently the sitting Vice President of the Alumni Association Board. Brandon, along with his wife, Kara, and daughter, Amelia, reside in Clifton Forge.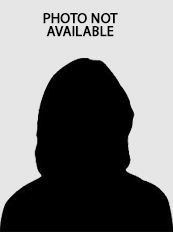 Education
Associate Degree, Education, Bluefield College, '72
B.S., Early Childhood Education, Radford University
Bio
Sharon is a member of Glasgow (VA) Baptist Church. She learned of BC through visiting revival teams. While a student, she participated on the Dorm Council, serving as President, and was a member of the Student Government Association and Baptist Student Union. Sharon also enjoyed traveling to churches with the revival teams. She taught first grade in Buena Vista (VA) Public Schools for 30 years.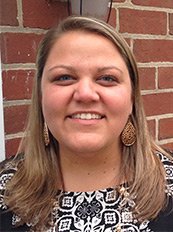 Education
B.S., Exercise and Sport Science, Concentration in Sport Management, Minor in Coaching, Bluefield College, '08
Bio
Jennifer is a 2008 alum of Bluefield College. While a student, she was involved in Alpha Delta, as well as the Football Feasibility Committee, which studied bringing the sport back to BC. After graduation, Jennifer held several positions at the University of Richmond (VA), most recently being an integral part of the Development team in the Major Gifts sector, as well as Assistant Coach for the nationally-ranked Synchronized Swimming team. In September of 2012, she left her posts at Richmond to take a position at Hope Church, where she also is a member. Jennifer is currently the President of the Alumni Association and a charter member of the Bluefield College President's Advisory Council. She resides in Richmond, where she is active in the life of Hope Church.
Term Ending 2015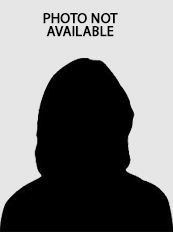 Education
B.S., Exercise and Sport Science, Bluefield College, '10
Bio
Daniel Schroeder is a 2010 graduate of Bluefield College. He attended on an athletic golf scholarship and served as the Captain of the BC Golf team during his junior and senior seasons. Daniel began his career in the real estate field with a local real estate attorney while completing an internship to fulfill his major requirements. Upon graduation, he was hired as a legal assistant for the same firm, where he performed a wide variety of supportive tasks for the attorneys there. In 2012, Daniel continued his career in the real estate industry at The Shaheen Firm, P.C. During his two plus years at the firm, he has worked on numerous residential real estate closings and refinances, as well as large commercial acquisitions. Daniel's service to his alma mater includes membership on the Alumni Board since 2010. He and his wife, Monica, reside in Christiansburg, Virginia. Daniel enjoys playing golf and softball in his free time.
Term Ending 2016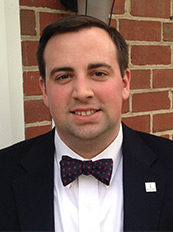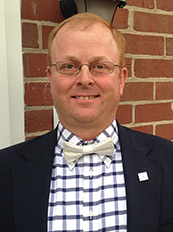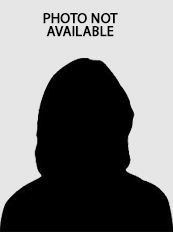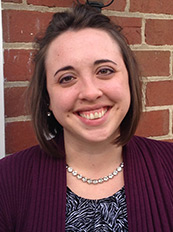 Education
B.S., Behavioral Science & Criminal Justice, Minor in History, Bluefield College, '07
M.S., Criminal Justice, Radford University, '09
M.A., History, Louisiana Tech University, '15
Bio
Lisa Robinson Yost is the Homeless and Housing Programs Coordinator for New River Community Action, where she has worked since July 2012. In her current position, she oversees the implementation of housing services to low-income families in the New River Valley through local, state, and federal grants, working with families who are homeless or at-risk of homelessness. She serves on the Board of Directors for the Virginia Association of Housing Counselors, Bluefield College Alumni Association, and the Valley Interfaith Child Care Center, as well as the Advisory Council for the Great Expectations Program at New River Community College and the Family Services Committee for the NRV Habitat for Humanity. Prior to her work with Community Action, she spent three years with the Virginia Wounded Warrior Program, starting as a Resource Specialist in the NRV providing direct services to veterans and their families, and later as the Region III Coordinator overseeing the program's expansion into twenty-six counties and ten cities in southwest Virginia through a federal grant. Yost attended BC, where she graduated in 2007. While at Bluefield, she was President of the Bluefield chapter of Alpha Chi, the national honor society, and served as Secretary for the Student Ambassadors. She received the Criminal Justice Award for outstanding graduate in Criminal Justice in 2007. Lisa then received her Master's degree from Radford University in 2009, where she graduated Magna Cum Laude. For her work in the housing field, Yost was recognized with the Outstanding Community Service award by the Virginia Association of Housing Counselors at their spring conference in 2014. In 2010, she married Joseph Yost, who currently serves as Delegate for the 12th district in the Virginia General Assembly. They reside in Pearisburg, Virginia, where she is an active member in the Giles County Community Chorus and the Pearisburg Junior Women's Club. Lisa is currently pursuing her Master of Arts from Louisiana Tech University and will graduate in 2015.
Term Ending 2017
Education
Associate Degree, Education, Bluefield College, '73
B.S., Education, Virginia Commonwealth University
Post Graduate Studies, Counselor Education, Virginia Commonwealth University
Bio
Dennis was Sophomore Class President while a student at Bluefield College and served as Director of Student Activities from 1975-77. He is a top-performing sales professional with international sales and marketing experience in the commercial, industrial, and municipal markets. Dennis recently joined Long and Foster Realtors in the Roanoke, Virginia sales office. Originally from Richmond (VA), he graduated from BC with an associate degree and completed his undergraduate and graduate studies at Virginia Commonwealth University. Dennis proudly serves on the Board of Directors for the Bluefield College Alumni Association.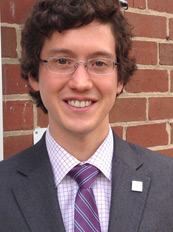 Education
B.A., Christian Studies, Minor in Graphic Communication, Bluefield College, '11
Bio
While a student at BC, Scott was the Beta Chi Delta Chaplain and Historian, and a member of BCM. As a summer assistant in 2009, he stood on top of Shott Hall and flew a kite. Scott once worked 27 hours straight on a 35 page research paper for Dr. Cynthia Bascom (Professor and Chair, Departments of Communication and Graphic Communication), only to realize that the paper wasn't due the following class period, but rather, it was the presentation that was due. He earned an A+ on the paper, but cannot say the same of the presentation. As a freshman, Scott slept 17 hours after a student backpacking trip led by his Residence Hall Director. Early in the fall semester, he found himself locked inside the library after 10:00 PM, claiming that no staff came to warn him of their closing. After going through most of his contacts, he finally reached a fellow student who was able to send campus safety to his rescue. Scott hasn't yet figured out his long term vocation goal, but is looking at the various courses of study within the BTS system. He desires to help people fulfill their dreams. He also loves exploring the trails and mountains of southwest and central Virginia, especially Shenandoah National Park and Jefferson National Forest. Scott enjoys folk rock, classical voice, hard bop, jazz, and indie genres. Sushi, pizza, steak, and apple pie are among his favorite foods. His hobbies include soccer and a newly acquired interest in disc golf. Batman is Scott's most admired superhero, but considers it arguable that Peter Pan is second best.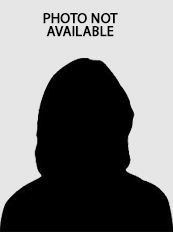 All Content ©2015 Bluefield College / Powered by
Ekklesia360