Institutional Advancement Staff
Office Location:
Bluefield College Advancement/Alumni House
Located across College Drive from the Chapel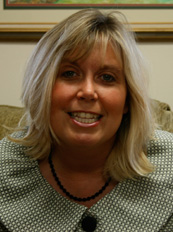 Bio
Ruth is a graduate of Emory and Henry College with a BS and is a graduate of Virginia Tech with an MA in Accounting. Before coming to Bluefield College she worked for Brown Edwards and Company as an auditor. Ruth is married to John Blankenship, a Virginia Cooperative Extension Agent and they have a son, Matthew. The Blankenships live in the farming community of Thompson Valley and participate in running the family farm. Ruth is an active member of the Pleasant Hill United Methodist Church, a member of the Tazewell County Fair Board of Directors, a member of the Thompson Valley Fire and Rescue Auxiliary, Bluefield (Virginia) Rotary, a Tazewell County 4-H Volunteer and has represented Virginia 4-H regionally and nationally. Ruth is active in working to seek economic development for this region by serving on Bluefield, Virginia's Economic Development Authority and is chairwoman for the Southwest Virginia Workforce Investment Board. Ruth and her family enjoy spending their spare time on South Holston Lake.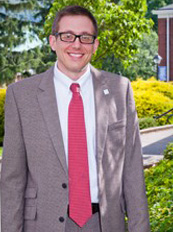 Bio
My name is Mark Hipes, I am the Director for Alumni Relations here at Bluefield College. I am fortunate to have enjoyed a rich history with our beloved alma mater. After transferring to Bluefield from community college, I graduated in the spring of 2003 with a degree in Christian studies and a minor in psychology. While at Bluefield, I was involved in many different organizations such as the Baptist Student Union, Student Ambassadors, Resident Hall Council, Phi Mu Delta fraternity, and Intercollegiate Baseball. I returned to my alma mater in 2006 to begin working in enrollment management. After 7 years in admissions, I now have the opportunity and honor to serve our, almost, 9,000 alumni that live around our commonwealth, our country, and our world. My goal is to assist in fostering a continual and meaningful relationship between the College and our alumni.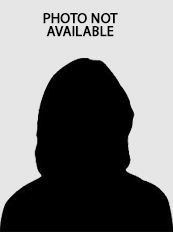 Bio
Beth is a graduate of Bluefield State College with a BS in Business Administration and Specializations in Marketing and Office Management. Before returning to Bluefield College she worked for Tazewell County Public Schools in the Title I Program and in the computer labs at Tazewell Elementary School. Beth had previously worked for Bluefield College in Advancement, but left the college in 1999, for her favorite job, being a mom to her daughter Olivia. Beth, her husband Dave and Olivia live in Tazewell, Virginia and are members of Chestnut Grove Christian Church. In her spare time, Beth enjoys being active with Thirty-One Gifts as an Independent Consultant and traveling with her family to Tennessee and Myrtle Beach.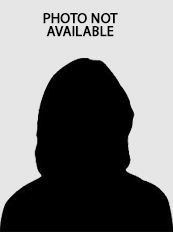 Bio
Vanessa is a graduate of Radford University with a Bachelor of Science in Business Administration. Prior to her employment at Bluefield College, Vanessa has held various administrative positions with the Department of Public Safety and Primerica Insurance (both in Hawaii), United Way of the Virginias, Inc., and both an accounts payable and a cost accounting position with Pulaski Furniture. Vanessa is married to Charles, who teaches Bible in the Schools in Mercer County. They have three children; Bryan, Jonathan and Christi. The Scruggs are active members of Crossroads Church, where Charles oversees the Royal Rangers (boys youth) and Vanessa oversees the nursery (birth to 5 years). Vanessa and her family enjoy spending their spare time reading, making nutritious snacks and meals, and camping at Sherwood Lake.
All Content ©2015 Bluefield College / Powered by
Ekklesia360