Meet Our Online Admissions Staff
If you would like more information about Bluefield College's Online Degree Program, please contact us toll-free at 800.872.0176 or .
Bio
Valerie earned her bachelor degree in Management and Leadership from Bluefield College's adult degree program in 2009, and will be completing her master's degree in Human Behavior from Capella University in December 2016. She has held positions in a wide array of disciplines throughout her career to include media, mental health and government agencies. She served as Board Chair with the Neighborhood Resource Center-Fulton and enjoys volunteering her services in the community. Valerie's experience in counseling and her work in ministry with The Empowerment Place fuels her passion to mentor individuals, instilling in them passion to succeed. Valerie is grateful to be a part of the tremendous Bluefield College Online Admissions team.
Bio
Nikki earned her undergraduate degree in Psychology with minors in English and Sociology from Ferrum College. She earned her master's degree from Capella University in Human Services. Nikki has over six years of experience in higher education, specifically in admissions, advising, and teaching. She considers herself happy and blessed to be a part of the Bluefield College Online Admissions team.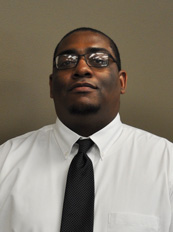 Bio
Alex earned his bachelor degree in Business Administration from Concord University and his master's degree, also in Business Administration, from Liberty University. He has held positions in a wide array of business disciplines throughout his career. Alex's experience includes roles in sales and management, which allowed him to discover a passion for mentoring and a satisfaction with facilitating success and self-improvement. Alex is eager to assist prospective students in their academic endeavors.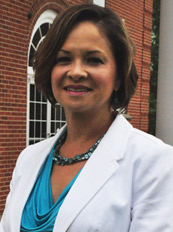 Bio
Sherelle earned her undergraduate degree in Psychology from the University of Virginia. Her professional background consists of nearly two decades of Human Resources leadership experience in the areas of Training, Recruiting, Diversity and Inclusion, and Talent Management. She also holds certifications in 360 Degree Feedback Coaching and Diversity Awareness Training. In her role as Director of Online Admissions, she is responsible for managing the recruitment and admissions process for online students. She also collaborates with college leadership, faculty, and staff to promote the overall success of our online degree programs.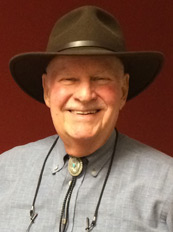 Bio
In past careers, Ken served as an ordained Presbyterian pastor, a certified consultant to Management and Labor, a Virginia licensed Mediator, and an adjunct professor teaching the Management and Leadership curriculum. He has been a part of the Bluefield College family since 2005 and his passion is to help students find the academic curriculum that best supports their professional and life goals.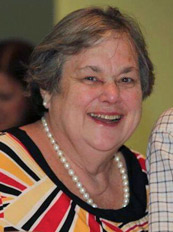 All Content ©2017 Bluefield College / Powered by
Ekklesia360