Admissions Staff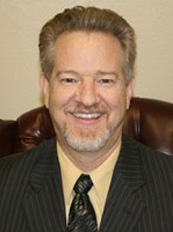 Bio
Trent joined the Leadership Team in October 2011. He holds M.M., M.E., and B.M. degrees from Campbellsville University, and has over 23 years of experience in higher education enrollment management. Prior to arriving at Bluefield College, he served as a consultant for domestic and international universities with special concentration in Brazil. Trent was the Dean of Enrollment Management at Oklahoma Baptist University from 2003 to 2009, and the Director of Admissions at Campbellsville University from 1990 to 2003. He is married to Sandra Lima Argo and they have seven children: Emilio, Chelsea, Lucas, Lais, Alex, Rachel, and Bruno. Trent has served on many state, regional, and national committees in the field of recruitment and retention. He is also a veteran of the United States Air Force.
Bio
Valerie earned her bachelor degree in Management and Leadership from Bluefield College's adult degree program in 2009, and will be completing her master's degree in Human Behavior from Capella University in December 2016. She has held positions in a wide array of disciplines throughout her career to include media, mental health and government agencies. She served as Board Chair with the Neighborhood Resource Center-Fulton and enjoys volunteering her services in the community. Valerie's experience in counseling and her work in ministry with The Empowerment Place fuels her passion to mentor individuals, instilling in them passion to succeed. Valerie is grateful to be a part of the tremendous Bluefield College Online Admissions team.
Bio
Nikki earned her undergraduate degree in Psychology with minors in English and Sociology from Ferrum College. She earned her master's degree from Capella University in Human Services. Nikki has over six years of experience in higher education, specifically in admissions, advising, and teaching. She considers herself happy and blessed to be a part of the Bluefield College Online Admissions team.
Bio
In May of 2015, I graduated from Bluefield College with a Bachelor of Arts in Music with a concentration in Voice. As an active student in the Music Department, I performed with Variations, Praise Singers, and the Bluefield College Concert Band. Participating in the vocal ensembles allowed me to travel extensively throughout the state of Virginia. Throughout my time at BC, I served as the Vice President of Alpha Delta and played the keyboard for the Baptist Collegiate Ministries Band on campus. Studying at Bluefield helped me to find my true passion. I am very excited to continue blazing my trail at Bluefield College as a member of the Admissions staff. Please feel free to call me anytime, and let me share with you how you can be a part of the Bluefield College Family.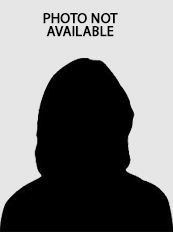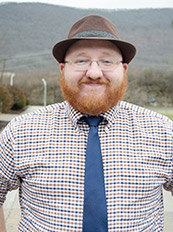 Bio
My name is Timothy Hegerich and I am the Transfer Admissions Counselor and International Admissions Counselor here at Bluefield College. I graduated in May of 2008 with my B.A. in Christian Studies from Brewton-Parker College. During my time as a student, I was active in several ministry programs on campus and online through Christian discussion boards and chat programs. After graduation, I used my familiarity with online communication to begin my career in Enrollment Management, joining the Admissions Staff at BPC. I am also an ordained Southern Baptist minister, having served as a Bi-vocational Pastor for more than two years while still working for my alma mater. Through these experiences, I found that my career needed to be in Christian higher education, serving as a guide to lead students into an understanding of how wonderful and important it is to learn about your future career while building your relationship with Christ at the same time. God led my family and I to Bluefield College, an institution that shares my desire to see every student who enrolls in our classes grow in their knowledge of their career and the Lord. Call me anytime, and let me share with you how you can be a part of the Bluefield Family!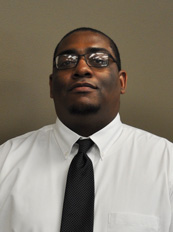 Bio
Alex earned his bachelor degree in Business Administration from Concord University and his master's degree, also in Business Administration, from Liberty University. He has held positions in a wide array of business disciplines throughout his career. Alex's experience includes roles in sales and management, which allowed him to discover a passion for mentoring and a satisfaction with facilitating success and self-improvement. Alex is eager to assist prospective students in their academic endeavors.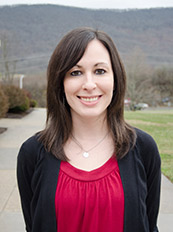 Bio
In 2012, I earned a Bachelor of Arts in Bible Teaching from Columbia International University and went on to graduate with a Master of Arts in Theological Studies the following year. Throughout my time in college, I became interested in Christian education. More specifically, I developed a passion for equipping others to understand and apply the truth of Scripture in their daily lives. Since graduation, I have been able to exercise that passion in a variety of roles, such as working in the marketing department of a private Christian school, serving as the administrative assistant at a faith-based nonprofit organization, and volunteering at my home church, where my husband currently serves as the youth pastor. Additionally, in my position as an admissions counselor at Bluefield College, I have the privilege of inviting students to join our Christ-centered learning community. Don't hesitate to get in touch with me concerning any questions you have about Bluefield College or the admissions process. I look forward to serving you!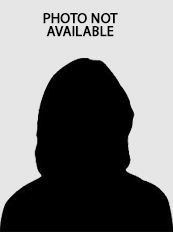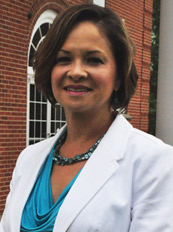 Bio
Sherelle earned her undergraduate degree in Psychology from the University of Virginia. Her professional background consists of nearly two decades of Human Resources leadership experience in the areas of Training, Recruiting, Diversity and Inclusion, and Talent Management. She also holds certifications in 360 Degree Feedback Coaching and Diversity Awareness Training. In her role as Director of Online Admissions, she is responsible for managing the recruitment and admissions process for online students. She also collaborates with college leadership, faculty, and staff to promote the overall success of our online degree programs.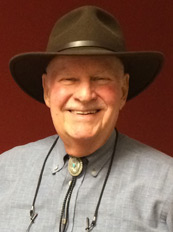 Bio
In past careers, Ken served as an ordained Presbyterian pastor, a certified consultant to Management and Labor, a Virginia licensed Mediator, and an adjunct professor teaching the Management and Leadership curriculum. He has been a part of the Bluefield College family since 2005 and his passion is to help students find the academic curriculum that best supports their professional and life goals.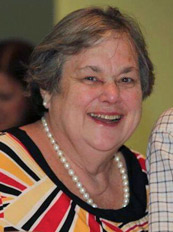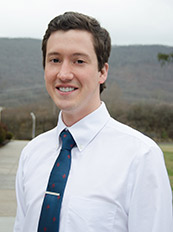 Bio
My name is Scott Polhamus and I am a 2011 graduate of Bluefield College's Christian Studies department. As a student I was active in the Beta Chi Delta fraternity, and served as the Men's Bible Study leader for the BCM. I spent my first year as a BC grad serving as a volunteer at the Roanoke Rescue Mission, a Christ-centered drug and alcohol recovery program and homeless shelter. From there I was able to develop my calling of serving others and was able to distinguish a passion to help others succeed in their life paths. I have been blessed with many opportunities to pursue this passion both professionally, as well in my personal life, and in volunteering with my home church. I am excited to be a part of the Bluefield College admissions team where I know I will be able to help you reach your goals and achieve your calling!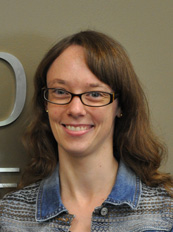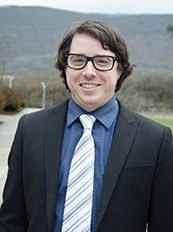 Bio
My name is Evan Sherman and I am the Director of Traditional Admissions at Bluefield College. In May of 2011, I graduated from BC with a B.S. in Business Administration with a concentration in Management. As a student, I was a member of the varsity men's tennis team, a brother in Beta Chi Delta, and a member of Phi Beta Lambda. I also worked with Residence Life as both a Resident Advisor and Residence Hall Director. After graduation, I worked with GEICO as a Complex Liability and Bodily Injury Claims Representative in Lakeland, Florida. Over time, I have developed a passion for working with students in an effort to help them reach their fullest potentials. I look forward to working with every student who is interested in Bluefield College! Please call me with any questions you have about the admissions process.
All Content ©2017 Bluefield College / Powered by
Ekklesia360