Bluefield College has several very helpful and dedicated counselors to work with our prospective students. They are available to help you plan your path through your college career.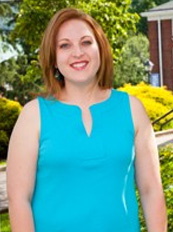 Bio
My name is Kayla Anders and I am an admissions counselor at Bluefield College. I graduated in May 2009 from the College of William and Mary with a BA in Psychology and a minor in History. Throughout my college career, I participated in activities such as the National Society of Collegiate Scholars Planning for College Success committee and the W&M Student Mentor Program. In these roles, I assisted high school seniors with the college application process and helped incoming freshmen students with everything from bed sheet sizes to class selection and registration. Soon after graduation, I began working as administrative assistant to the VP of Finance at Wytheville Community College. While I was thrilled to return to the college environment, I missed interacting with students on a day-to-day basis, which led me here to the BC Admissions Office. I loved everything about the college experience! I believe everyone should have the opportunity to enjoy those four years, discovering new interests and passions and determining the person they want to become, and hopefully I can help you begin your own extraordinary college experience here at Bluefield College.
Bio
My name is Carlyn Cole and I'm a Transfer Counselor at Bluefield College. I'm originally from Pittsburgh, PA and graduated with my Bachelor of Arts degree from Bucknell University in Lewisburg, PA. As a member of the women's varsity swim team at Bucknell, I was able to explore my passion for athletics in conjunction with my interest in writing and communications. I graduated in 2007 with a major in English and a concentration in Creative Writing, as well as a minor in Art and Art History. After graduation, I pursued a career in branding and recruiting, and am very excited to now be a part of BC's Admissions team. I work closely with our transfer students and their families to make their transition to Bluefield as easy and fun as possible.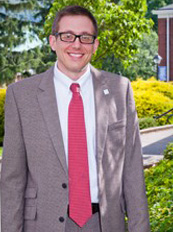 Bio
My name is Mark Hipes, I am the Director of Admissions here at Bluefield College. After transferring to Bluefield College from community college, I graduated in the spring of 2003 with a degree in Christian Studies and a minor in Psychology. While at Bluefield I was involved in many different organizations such as the Baptist Student Union, Student Ambassadors, Resident Hall Council, Phi Mu Delta fraternity, and Intercollegiate Baseball. I'm thrilled to be back at my Alma Mater, and looking forward to introducing you to the Bluefield College that I love. Bluefield College is a special place and has been since 1922 when she first opened her doors. She has impacted the lives of countless people and I am here to help you become a part of this great institution.
Bio
My name is Alex Marcus and I'm an admissions counselor here at Bluefield College. I graduated in May of 2011 with a B.A. in Communication Studies from the University of Tennessee (Go Vols!). Throughout my time in Knoxville, I was involved in Student Government, my local church, and was also a volunteer YoungLife leader. In these roles, I learned how to effectively communicate with others and how to engage in meaningful relationships. Upon graduation, I interned at the Family Research Council in Washington, D.C., where I served as the Policy Intern. In this position, I researched and wrote about various public policy related issues. After this, I hit the campaign trail, raising funds for various house and senate candidates during the Fall 2012 election season. While I enjoyed my time in D.C., getting back into the educational setting was something that had been in the back of my mind for a while. I'm so excited to be a part of the Bluefield College family and would love to help in any way that I can as you go through the college application process. If you have any questions, please don't hesitate to ask!
All Content ©2013 Bluefield College / Powered by
Ekklesia360