Human Services (inSpire)
Overview
The Human Services major seeks to prepare students to address behavioral issues found in the home, in the workplace, and in every conceivable walk of life. Students will work toward an appreciation of human behavior, mental processes and environmental variables, both internal and external, that influence well-being. Learners will develop a working knowledge of the descriptive models in the field of Human Services. Among the areas of exploration are how we learn, why we are motivated, and why we react the way we do to stress. In addition, the analysis of self-perception and self-portrayal will teach the student how to relate to others and further their ability to help others cope with and thrive within their environments. In addition to the understanding of behavioral theory, students will develop their capacities to consider issues critically, to solve problems effectively, and to address conflicts ethically. The Human Services major will also prepare students who desire to continue into graduate study in this or a related discipline.
GRADUATES
The expected outcomes of graduates of the Behavioral Science program include the ability to:

comprehend the contemporary issues and problems that people encounter in the modern world;

develop an understanding of normal and abnormal functioning of individuals, groups, and families;

acquire skills needed in working with individuals, groups, and families in efforts to enhance mental health, daily functioning, life satisfaction, career development, family harmony, academic performance, and interpersonal relationship;

increase their knowledge of ethical considerations in the field of counseling; understand the impact of social structure, social interaction, and social/cultural change on the overallwellness of people.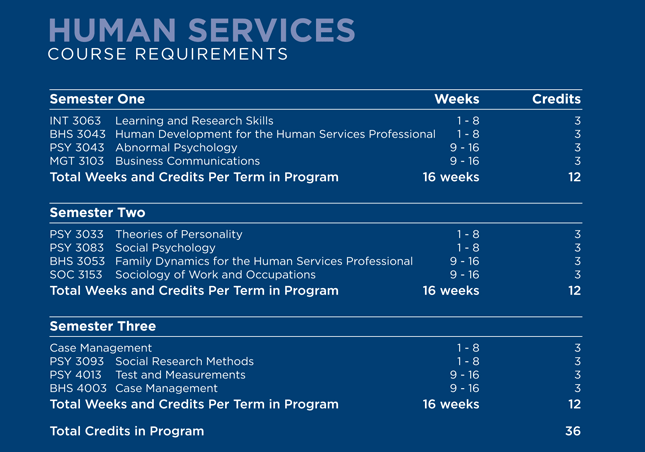 All Content ©2013 Bluefield College / Powered by
Ekklesia360