Meet the Academic Affairs Team
Bio
Dr. Flowers came to Bluefield from Montreat College in North Carolina, where he served six years as provost and senior vice president for academic affairs. While at Montreat, he spearheaded the development of new undergraduate degree programs, as well as master's degree programs. He also led the creation of new online degree programs, an Honors Program, and the Montreat College Undergraduate Research Symposium. In addition, he served three months as acting president.

Before Montreat, Dr. Flowers served two years as provost and vice president for academic affairs at Bethany University in California after working one year as senior vice president for institutional research and 17 years as senior vice president for academic affairs at Northwest University in Washington. At Northwest, Dr. Flowers led the creation of 17 new undergraduate degree programs and two new graduate degrees. He also received the university's Delta Tau Faculty Award of Honor, presented by his colleagues.

His experience also includes one year as director of development and five years as dean of students at Vanguard University in California, and five years as dean of students at North Central University in Minnesota.
Dr. Flowers and his wife, Linda, have two children. Their son, Brett, is Director of Instrumental Music at Christian Heritage School in Connecticut. The Flowers' daughter, Lindsay, is pursuing a Doctorate of Music at Indiana University's Jacobs School of Music, while performing as an oboist and Citizen Musician Fellow in the Civic Orchestra of Chicago.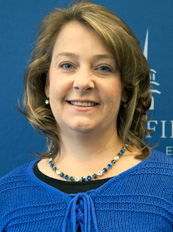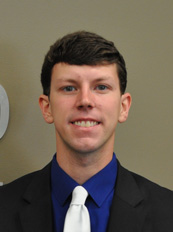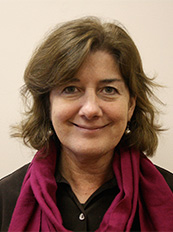 Education
Master of Arts, University of North Carolina at Chapel Hill
Bachelor of Arts, Duke University
Bio
Mimi teaches journalism and communication law classes at Bluefield College. A graduate of Duke University with a bachelor's degree in English, she earned her master's degree in journalism from the University of North Carolina at Chapel Hill. In addition to teaching, Mimi serves as faculty adviser for the online student newspaper, The Rampage; as Director of Institutional Effectiveness; and as secretary of the Faculty Committee, which she chaired for five years. Before coming to Bluefield College, Mimi worked 12 years as a journalist for newspapers in North Carolina and Virginia; as an information specialist at Virginia Tech; as a technical writer and editor for PDR Communications in Lexington, Kentucky; and as a writing tutor and freelance journalist. She is married to Rob Merritt (Dean of the College of Arts and Letters at BC), and they have two children: Charlie and Caroline. Mimi is a member of Christ Episcopal Church in Bluefield, West Virginia, where she has taught Sunday school and served on the Vestry. She served eight years as president of Blue Mountain Performing Arts, a non-profit community concert provider for which she is now a grants writer.
All Content ©2017 Bluefield College / Powered by
Ekklesia360