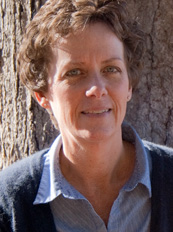 Education
ADN, Bluefield State College
BSN, West Virginia University
MS-Health Care Administration, Marshall University Graduate College
MSN, Marshall University Graduate College
Bio
Pam Linkous, MSN, MS, RN joined Bluefield College's School of Nursing in the Fall of 2013 as Assistant Dean and Assistant Professor of the online RN-BSN program. Pam obtained an Associate of Science in Nursing from Bluefield State College, a Bachelor of Science in Nursing from West Virginia University, a Master of Science in Health Care Administration, and a Master of Science in Nursing from Marshall University Graduate College. She has 30+ years of professional nursing experience that includes medical-surgical nursing, electronic documentation development, administrative leadership, director of quality, and the education of patients, families, nursing students, nursing/hospital staff, and physicians. Over the years, in an effort to promote positive patient outcomes, she has lead and been involved in numerous performance improvement projects. Mrs. Linkous is a member of nursing's national honor society, Sigma Theta Tau International.
Trusting in God's faithfulness — "For I know the plans I have for you—this is the Lord's declaration—plans for your welfare, not for disaster, to give you a future and a hope" Jeremiah 29:11 (HCSB).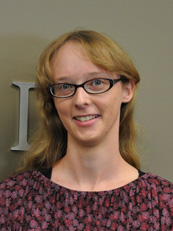 Bio
Rachel is a graduate of Bluefield College with a B.S. in Biology. After graduating, she served part-time at BC as an assistant teaching biology labs. She then worked reception for a local doctor's office before returning full-time as the Administrative Assistant to the School of Nursing.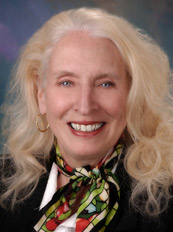 Education
Ph.D., Nursing, George Mason University
M.S.N., Ohio State University
B.S., Nursing, Marshall University
Bio
Jessica Halstead Sharp started her career as a Diploma nurse graduating from St. Mary's School of Nursing in Huntington, West Virginia. In addition to the degrees previously mentioned, she went on to obtain an FNP certificate from Marshall University and a CRNA certificate from Mountain State University. She was also inducted as a Fellow in the American Academy of Nurse Practitioners.
Jessica came to Bluefield College in August 2014 as Dean of the nursing program with the purpose of continuing to guide the RN to BSN program and to establish a graduate nursing program. She has worked in higher education for more than 36 years, teaching associate, baccalaureate, and masters nursing courses. Although an educator, she believes in maintaining a clinical practice. Jessica worked as a clinical specialist in a cardiac practice while earning her MSN, and after receiving her FNP, continued her practice by working in a rural health clinic and in the hospital emergency room environment.
All Content ©2017 Bluefield College / Powered by
Ekklesia360