School of Dental Medicine Faculty & Staff
Office of the Dean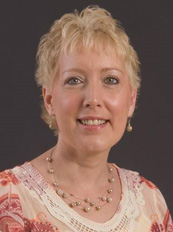 Bio
Rhonda is an alum of Bluefield College, receiving a Bachelor of Science degree in Organizational Management and Leadership in December 2012. She also holds the designation of Certified Administrative Professional through the International Association of Administrative Professionals. Rhonda came to Bluefield College from Radford University in Radford, Virginia where she served as the Executive Secretary to the Dean of the College of Humanities and Behavioral Sciences. Rhonda has almost a decade of experience in Higher Education and plans to pursue a master's degree in Communication. Rhonda lives in Narrows, Virginia with her husband, Jimmy, and daughter, Camry. Rhonda attends Bethel Chapel in the Clendennin Community of Giles County and is an active member of the music ministry there. Rhonda enjoys spending time with her family and church family, watching her daughter play varsity high school and Junior Olympic volleyball, baking, and flower gardening.
Education
B.S. The Johns Hopkins University, 1976
D.M.D. University of Pennsylvania, 1980
M.S. University of Maryland, 1991
M.B.A. Millsaps College, 2005
Certificate, General Practice Residency, Sinai Hospital of Baltimore, 1981
Certificate, Periodontics, University of Maryland, 1986
Diplomate, American Board of Periodontology, 1992
Bio
Dr. Francis G. Serio is Professor and Dean of the Bluefield College School of Dental Medicine. He formerly was the Interim Vice Dean and Associate Dean for Clinical Affairs at the East Carolina University School of Dental Medicine. He is also a Diplomate of the American Board of Periodontology. He was inducted into the Academy of Dentistry International in 1999, the International College of Dentists in 2003, and the American College of Dentists in 2004.
Dr. Serio has been in full-time academics and part-time practice since 1981. He taught at the University of Maryland and was Professor and Chairman of the Department of Periodontics and Preventive Sciences at the University of Mississippi School of Dentistry from 1993-2009 before assuming his positions at East Carolina University. His professional interests include educating predoctoral dental students, the pathogenesis of the periodontal diseases, periodontal plastic surgery, international volunteer dentistry, and the continuing dental education of general dentists and dental hygienists. He has presented over 150 lectures and continuing education courses in the U.S. and around the world. He is founder and co-director of the Dominican Dental Mission Project. Over a span of 32 years, this project has provided in excess of $10 million of services to 57,800 of the rural poor of the Dominican Republic. In 1991, the project received The President's Volunteer Action Award from President George H.W. Bush and in 2001, the Daily Points of Light Award from President George W. Bush. He has also been actively involved in Dentistry Overseas, a joint project between the American Dental Association and Health Volunteers Overseas, and many other international volunteer dental activities. He served on the board of directors for Habitat for Humanity, Metro Jackson.
Dr. Serio has written or co-authored over 40 scientific articles and four books. The most recent book, the Manual of Clinical Periodontics, was written with Dr. Charles E. (Bud) Hawley and published by Lexi-Comp (www.lexi.com) and is in its 3rd edition. Dr. Serio is married to Dr. Cheryl L. Serio, a general dentist. They have two adult children and split residence between Greenville, North Carolina and Bluefield, Virginia.
Office of the Assistant Dean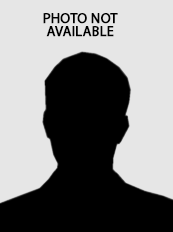 Bio
Kurt is Assistant Dean of Student Affairs and Admissions and Assistant Professor of the Bluefield College School of Dental Medicine. He joined the proposed School of Dental Medicine in March 2014. Kurt holds degrees from Oakland University in Rochester, Michigan, and The Southern Baptist Theological Seminary in Louisville, Kentucky. He brings experience working with students in community, church, and academic settings. Kurt worked in Student Services and Housing at Southern Seminary and was a Teaching Assistant at Boyce Bible College. He has led volunteer teams in Central Appalachia for over 20 years and has volunteered with both the Virginia and North Carolina Missions of Mercy Dental Clinics.
All Content ©2014 Bluefield College / Powered by
Ekklesia360