Education
B.A. in Geography, California University of PA, 1991
M.S. in Sport Management, West Virginia University, 2009
Bio
Kevin began working at BC in the Summer of 2011, relocating from Pittsburgh, PA. He has worked within the Sport Industry for over 20 years, having owned and operated four businesses:
-K.W.D. Communications - Sales and installation of communication operating systems.
-Mon Valley Dek Hockey - A multi-purpose sports complex.
-Keystone Sports - An athlete recruiting firm.
-Currently, he owns and operates Sportangles, a sport management and consulting firm.
Kevin has also worked as a realtor, assisting buyers and sellers in commercial and residential transactions. Along with this, Kevin worked at Nemacolin Woodlands & Resort, a five diamond property located in Farmington, PA. Here, he worked in all aspects of the golf operations, including management of two golf courses and as golf group and event coordinator. Also, he was involved in the planning and organizing of four PGA Tour Championships.
Kevin enjoys working with and challenging young adults to become the very best they can be in all of their endeavors. He particularly enjoys watching students grow, learn, mature, and improve in all areas of their lives, especially academically, athletically, and in their faith journey. His faith is his motivation to do his job with a positive attitude and to the best of his ability. He detests negativity and apathy, knowing they can destroy a person quickly.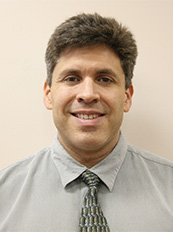 Education
Ph.D. in Exercise and Health Promotion (emphasis in Sports Psychology), Virginia Tech, 2010
M.S. in Exercise Physiology, University of Tennessee, Knoxville, 1992
B.S. in Exercise Science, Bluefield College, 1990
Bio
Doug Minnix, Ph.D., is an Associate Professor of Sport Medicine at Bluefield College, where he has taught since 2001. Doug's academic focus and research interests have covered a broad spectrum in sport medicine. His undergraduate focus was in exercise physiology and wellness. These interests were strengthened during ethnographic field research in Kyoto, Japan. This research opportunity afforded complete immersion into the Japanese culture. Subsequently, Doug gained an emic perspective into Japanese indigenous health practices, religion, and martial arts. Doug's research evolved into his senior thesis, submitted to Friends World College, Kyoto, Japan.
His master's work at the University of Tennessee promoted specialization in three areas of human performance, including biochemical aspects of exercise physiology, spinal stabilization in therapeutic exercise, and cardiac rehabilitation. During graduate studies at UT, his research focused on ramp protocols for stress testing and prospective coronary risk factors, such as waist circumference and the ear crease sign.
Following graduate studies at UT, he took the position of Clinical Program Director for the cardiopulmonary rehab and therapeutic exercise programs at Wilkes Regional Medical Center in North Wilkesboro, North Carolina. Doug has also worked in the field of Occupational Medicine as a Functional Capacity Evaluator and a therapist.
Doug received his Ph.D. from Virginia Polytechnic and State University in 2010. During his doctoral studies, his research focused on health promotion and sport psychology. His present interest includes the mental and biological aspects of mental toughness in high pressure contexts, such as defensive tactics. Recently, his work in the area of mental toughness was published a text written by Richard Cox; Sport Psychology Concepts and Applications. Doug has also made professional presentations of his work, including the Association of Applied Sport Psychology's 2010 Annual Conference.
Currently, Doug resides in Bluefield, Virginia, along with his wife of 20 years and three children. In his spare time, he practices and teaches karate and kung-fu. He is an active member of his church and enjoys "hanging out" with family.
All Content ©2017 Bluefield College / Powered by
Ekklesia360