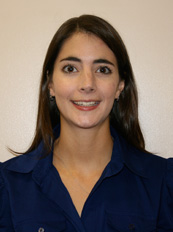 Education
Ph.D. in Biological Sciences, Virginia Polytechnic Institute and State University, 2010
B.S. in Biological Sciences, Concord University, 2005
Bio
Dr. Emily Lambert joined the Bluefield College family in 2010. Prior to teaching at BC, Dr. Lambert was a graduate teaching and research assistant at Virginia Tech. During her time at Virginia Tech, she taught General Biology, Microbiology, and Pathogenic Bacteriology labs. Her graduate research involved using microbial genetics to study germination in Bacillus anthracis, the causative agent of anthrax. The courses that Dr. Lambert teaches at Bluefield College include General and Fundamentals of Biology, Molecular Biology, Microbiology, Genetics, Immunology, Parasitology, and a variety of special topics. Dr. Lambert strives to bring out the best in her students so that they may realize their full potential as students and children of God. In her spare time, Dr. Lambert enjoys spending time with family, farming, and traveling.
Education
Ph.D. in Cell Biology, Vanderbilt University at Nashville, '96
B.S. in Biology, Liberty University at Lynchburg, '88
Bio
Professor Offield came to Bluefield College in the fall of 2011 as Associate Professor of Biology. Prior to this, Prof. Offield spent a year as Research Scientist at Vanderbilt University after completing his Ph.D. work, and then took a second research position at the University of Virginia. His research has involved many aspects of embryological development and the development of new technologies for studying development. Prof. Offield's Ph.D. work led to the discovery of one of the chief genes, PDX-1, which directs the development of the pancreas—and later regulates insulin production. This work has been continued by others as a possible way to cure diabetes. After taking the Research Scientist post at UVa, Prof. Offield was part of a team of researchers who were interested in developing genetic technologies within the Xenopus laevis—clawed toad—so that it could enable them to enhance the research of developmental processes. Prof. Offield also served as Associate Professor of Biology at Liberty University for nine years, just prior to coming to BC—teaching General Biology, Molecular Biology, and Embryology, as well as other courses. Prof. Offield often shares from Psalm 19 how the study of nature just shouts, "Glory to God!" Especially in the area of biology, the more we look into it, the more we are struck by awe and wonder at what God has made.
All Content ©2017 Bluefield College / Powered by
Ekklesia360