Education
Ed.D., Computer Education, West Virginia University, '95
M.A., Computer Education, Virginia Tech, '84
B.S., Industrial Engineering & Operations Research, Virginia Tech, '82
Bio
Professor Anderson joined the Bluefield College family in 1998. His background includes 25 years of academic computing experience. This includes a mixture of faculty and administrative technology roles. He also has practical work experience in computer engineering, systems administration, industrial engineering, and systems analysis. Dr. Anderson strives to keep the College and his classes current and responsive to emerging technologies by continually monitoring discipline developments and engaging in professional development opportunities. As a part of his personal investment in the global IT industry, Professor Anderson has participated in symposiums and work assignments in Europe and the Middle East. He also endeavors to work personally with students interested in the ever changing world of information technology by offering a variety of special topics courses in Information Technology.
Education
Ph.D. in Mass Communication, Ohio University
Master of Business Administration (Marketing Concentration), Ohio University
Bachelor of Fine Arts (Graphic Concentration and Art Education), Denison University
Bio
Dr. Bascom's diverse background encompasses the art, science, and business of communication. Being trained as an artist/designer and then as a businesswoman, she appreciates the aesthetic qualities of all forms of communication, yet understands the dynamic economic forces that shape marketing communication in the U.S. and globally. Courses that she teaches in the Communication and Graphic Communication programs include Fundamentals of Speech, Mass Communication, Advertising, Public Relations II, Media and Society, Senior Seminar, and Senior Project. She is especially honored to have received the Educator of the Year Award (an award voted upon by the student body) her first year teaching at Bluefield College. She has also received the Distinguished Faculty Award and was Bluefield College's first female teacher to be promoted from associate professor to the rank of full professor.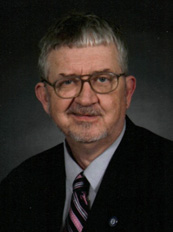 Bio
Mr. English has M.L.M. and M.A. degrees, in addition to graduate training and courses in computer education and course design. He has done studies and readings in adult education online programs. Mr. English is also a community college peer educator recipient.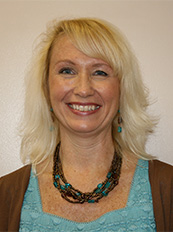 Bio
Dr. Farmer teaches the survey course, Introduction to Criminal Justice, as well as, upper–level courses in Criminology, Criminal Law, and Business Law. She also participated in the development of the original adult degree completion program in Criminal Justice and continues to teach in that program in the on-line format. She attended Bluefield College as an undergraduate and went on to obtain a B.A. in Psychology from West Virginia University and a J.D. from the WVU College of Law in 1989. She began teaching at B.C. in the fall of 1989 creating the Criminal Justice major out of the existing Behavioral Science degree the following year. Dr. Farmer has received numerous service awards and is a member of several professional CRJ organizations.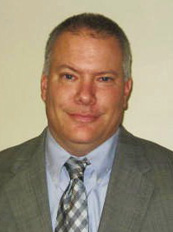 Education
Bachelor of Science in Biology, Virginia Commonwealth University
Master of Business Administration, Strayer University
Doctorate in Industrial and Organizational Psychology, Capella University
Bio
Dr. Gettle is a Board Certified Safety Professional, as well as the founder of Safety Consulting Associates, a third party loss control and risk management consulting firm that now operates in 5 states in the Mid-Atlantic.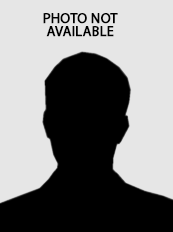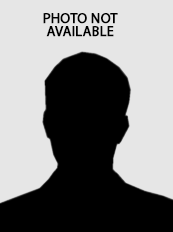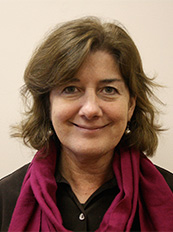 Bio
Mimi has taught journalism and communications law classes at Bluefield College for 11 years. A graduate of Duke University with a bachelor's degree in English, she earned her master's degree in journalism from The University of North Carolina at Chapel Hill. In addition to teaching, Mimi serves as faculty advisor for the online student newspaper, The Rampage; as Director of Student Success; and as secretary of the Faculty Committee, which she chaired for five years. Before coming to Bluefield College, Mimi worked 12 years as a journalist for newspapers in North Carolina and Virginia; as an information specialist at Virginia Tech; as a technical writer and editor for PDR Communications in Lexington, KY; and as a writing tutor and freelance journalist. She has been married 28 years to Rob Merritt (chair of the Language, Literature and Communications division at BC), and they have two children: Charlie, a senior at UNC-CH, and Caroline, a freshman at University of Richmond. Mimi is a member of Christ Episcopal Church in Bluefield, WV, where she has taught Sunday school and served on the Vestry. She served eight years as president of Blue Mountain Performing Arts, a non-profit community concert provider for which she is now a grants writer.
Education
Master of Business Administration, Virginia Tech, '93
Bachelor of Science in Business, Wake Forest University, '91
Bio
Professor Shoemaker joined the Bluefield College family in 1994 as an adjunct professor, moving to a full-time instructor role in the adult degree completion program (inSPIRE) in 1997. In 1998, she became a full-time faculty member in the business department, eventually serving as Chair. As a result of her background in the financial services industry, she has held positions such as administrative assistant in commercial lending, human resource officer, and marketing officer. She serves as the faculty advisor for PBL (the student business organization), Sigma Beta Delta (a national business student honor society), and oversees business internships. Professor Shoemaker was recognized by the traditional faculty at Bluefield College as the outstanding faculty member for the 2011-2012 academic year.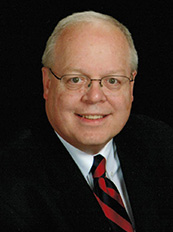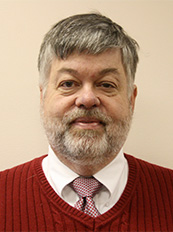 Education
Ph. D. in Management, North Central University, (ABD – '13)
M.S. in Management, University of Texas at Dallas, '83
Bachelor of Music Education, Central Methodist University, '74
Bio
Professor Snodgrass joined the Bluefield College family in the fall of 2008 as an assistant professor of management. Before coming to Bluefield College, he worked for 25 years in the chemical, plastics, polyester, and nylon industry for the same company. Various positions he has held include financial analyst, accounting supervisor, plant controller, director of finance, director of strategy, and vice president of business development. His experiences include global responsibility for marketing, mergers/acquisitions, technology development, and operations management. Professor Snodgrass offers students two pieces of advice and direction for their future in the business world and in life. "Don't follow your heart, but seek God's instead and He will give your heart the joy and peace you seek," states Snodgrass. He also expresses to students that "you can be a person of integrity who loves the Lord and still have success in the business world."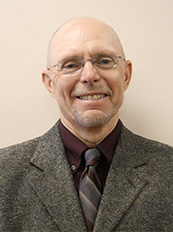 Bio
Dr. Kelly Walls, Assistant Professor of Criminal Justice, became a local police officer in West Virginia at the age of 20, while attending college. During a 24-year career, he was involved in patrol, investigations, K-9, and special operations, including supervision of detectives, D.A.R.E., hostage negotiation, firearms training, and all internal investigations. This includes all allegations of misconduct, as well as officer-involved-shootings. While a police officer, Dr. Walls finished a B.S. degree in Criminal Justice and attended graduate school, earning a doctorate in 1996 from Southwest University in Kenner, La. Dr. Walls is also a Graduate of the FBI National Academy, 142nd session, 1995. He trained and worked as a Special Deputy United States Marshal for nine years.
Dr. Walls has either personally investigated or supervised the investigation of any kind of case imaginable, from petty theft to 1st degree homicide. He has also personally investigated allegations of police misconduct, ranging from misfeasance/malfeasance of duty to improper use of police weaponry resulting in death.
All Content ©2013 Bluefield College / Powered by
Ekklesia360