Education
Ed.D., Computer Education, West Virginia University, '95
M.A., Computer Education, Virginia Tech, '84
B.S., Industrial Engineering & Operations Research, Virginia Tech, '82
Bio
Professor Anderson joined the Bluefield College family in 1998. His background includes 25 years of academic computing experience. This includes a mixture of faculty and administrative technology roles. He also has practical work experience in computer engineering, systems administration, industrial engineering, and systems analysis. Dr. Anderson strives to keep the College and his classes current and responsive to emerging technologies by continually monitoring discipline developments and engaging in professional development opportunities. As a part of his personal investment in the global IT industry, Professor Anderson has participated in symposiums and work assignments in Europe and the Middle East. He also endeavors to work personally with students interested in the ever changing world of information technology by offering a variety of special topics courses in Information Technology.
Education
Ph.D. in Mass Communication, Ohio University
Master of Business Administration (Marketing Concentration), Ohio University
Bachelor of Fine Arts (Graphic Concentration and Art Education), Denison University
Bio
Dr. Bascom's diverse background encompasses the art, science, and business of communication. Being trained as an artist/designer and then as a businesswoman, she appreciates the aesthetic qualities of all forms of communication, yet understands the dynamic economic forces that shape marketing communication in the U.S. and globally. Courses that she teaches in the Communication and Graphic Communication programs include Fundamentals of Speech, Mass Communication, Advertising, Public Relations II, Media and Society, Senior Seminar, and Senior Project. She is especially honored to have received the Educator of the Year Award (an award voted upon by the student body) her first year teaching at Bluefield College. She has also received the Distinguished Faculty Award and was Bluefield College's first female teacher to be promoted from associate professor to the rank of full professor.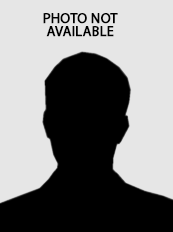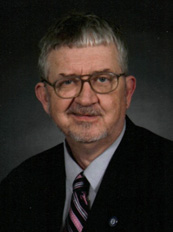 Bio
Mr. English has M.L.M. and M.A. degrees, in addition to graduate training and courses in computer education and course design. He has done studies and readings in adult education online programs. Mr. English is also a community college peer educator recipient.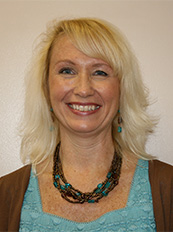 Bio
Dr. Farmer teaches the survey course, Introduction to Criminal Justice, as well as, upper–level courses in Criminology, Criminal Law, and Business Law. She also participated in the development of the original adult degree completion program in Criminal Justice and continues to teach in that program in the on-line format. She attended Bluefield College as an undergraduate and went on to obtain a B.A. in Psychology from West Virginia University and a J.D. from the WVU College of Law in 1989. She began teaching at B.C. in the fall of 1989 creating the Criminal Justice major out of the existing Behavioral Science degree the following year. Dr. Farmer has received numerous service awards and is a member of several professional CRJ organizations.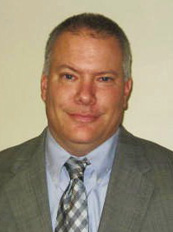 Education
Bachelor of Science in Biology, Virginia Commonwealth University
Master of Business Administration, Strayer University
Doctorate in Industrial and Organizational Psychology, Capella University
Bio
Dr. Gettle is a Board Certified Safety Professional, as well as the founder of Safety Consulting Associates, a third party loss control and risk management consulting firm that now operates in 5 states in the Mid-Atlantic.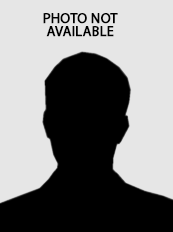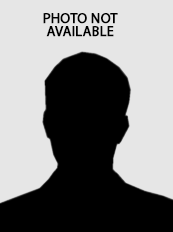 Bio
Allan MacQuarrie, Ph.D., CPA, CMA, FHFMA, has taught a variety of accounting and finance courses. In addition to his duties at Bluefield College, he teaches graduate nursing classes at LaRoche College.
Professor MacQuarrie received a PH.D. from Penn State, is a Certified Public Accountant, and a Certified Management Accountant. He is also a Fellow in the Healthcare Financial Management Association and has earned accounting and finance certification, as well as physician practice financial management certification in the Healthcare Financial Management Association. Dr. MacQuarrie's research includes case studies, survey work, and publications in healthcare financial management. His consulting work includes work in tax, accounting information systems, and healthcare financial management.
Professor MacQuarrie has taught at Penn State University, the University of Pittsburgh, Wheeling Jesuit University, and the University of Massachusetts-Boston. He also has had considerable experience working with the accounting and finance concerns of manufacturing companies, such as Joy Global, Rockwell International, and Incom International.
Allan MacQuarrie has coached championship student teams in intercollegiate accounting tournaments. He also received awards for his classroom teaching and mentorship activities, and received a professional service award for his service in healthcare financial management.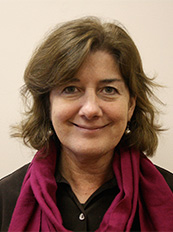 Bio
Mimi teaches journalism and communication law classes at Bluefield College. A graduate of Duke University with a bachelor's degree in English, she earned her master's degree in journalism from the University of North Carolina at Chapel Hill. In addition to teaching, Mimi serves as faculty advisor for the online student newspaper, The Rampage; as Director of Institutional Effectiveness; and as secretary of the Faculty Committee, which she chaired for five years. Before coming to Bluefield College, Mimi worked 12 years as a journalist for newspapers in North Carolina and Virginia; as an information specialist at Virginia Tech; as a technical writer and editor for PDR Communications in Lexington, Kentucky; and as a writing tutor and freelance journalist. She is married to Rob Merritt (Dean of the College of Arts and Letters at BC), and they have two children: Charlie and Caroline. Mimi is a member of Christ Episcopal Church in Bluefield, West Virginia, where she has taught Sunday school and served on the Vestry. She served eight years as president of Blue Mountain Performing Arts, a non-profit community concert provider for which she is now a grants writer.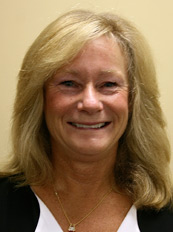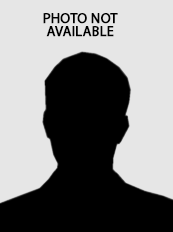 Bio
Mr. Roberts comes to Bluefield College after working for more than a decade in the local news media — first as an editor at the Bluefield Daily Telegraph, and most recently as Internet Director for WVVA-TV.
A lifelong resident of the region, Roberts is a 2002 graduate of Concord University, where he earned a BA in Graphic Design with a minor in Studio Art.
After graduation, Allen spent nearly seven years at the Telegraph, where he was responsible for page layout, headline writing, and editing in the daily edition. He was a two-time winner of 'Best Front Page' from the West Virginia Press Association during this time.
In 2010, Allen joined WVVA, the market-dominating NBC affiliate, where he oversaw all of the station's interactive efforts, including the website, mobile apps, text alert services, social media, and the design of many online ad campaigns. He also appeared on-air as host of the weekly 'Web Minute' segment.
While at WVVA, Allen received the 2014 award for 'Best Use of Digital Media' from the West Virginia Broadcasters Association.
In addition to his full-time duties in the local media, Allen began teaching Graphic Communication classes in an adjunct role at Bluefield College in the spring of 2010, which he continued to do until accepting a full-time position at the college.
Allen is thrilled to be a part of the Bluefield College family and is pursuing his Masters degree in Integrated Marketing Communications at West Virginia University.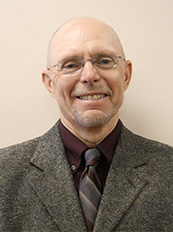 Bio
Dr. Kelly Walls, Assistant Professor of Criminal Justice, became a local police officer in West Virginia at the age of 20, while attending college. During a 24-year career, he was involved in patrol, investigations, K-9, and special operations, including supervision of detectives, D.A.R.E., hostage negotiation, firearms training, and all internal investigations. This includes all allegations of misconduct, as well as officer-involved-shootings. While a police officer, Dr. Walls finished a B.S. degree in Criminal Justice and attended graduate school, earning a doctorate in 1996 from Southwest University in Kenner, La. Dr. Walls is also a Graduate of the FBI National Academy, 142nd session, 1995. He trained and worked as a Special Deputy United States Marshal for nine years.
Dr. Walls has either personally investigated or supervised the investigation of any kind of case imaginable, from petty theft to 1st degree homicide. He has also personally investigated allegations of police misconduct, ranging from misfeasance/malfeasance of duty to improper use of police weaponry resulting in death.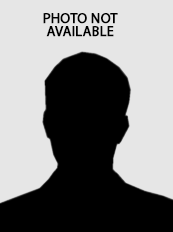 All Content ©2015 Bluefield College / Powered by
Ekklesia360