Education
Ed.D., Computer Education, West Virginia University, '95
M.A., Computer Education, Virginia Tech, '84
B.S., Industrial Engineering & Operations Research, Virginia Tech, '82
Bio
Professor Anderson joined the Bluefield College family in 1998. His background includes 25 years of academic computing experience. This includes a mixture of faculty and administrative technology roles. He also has practical work experience in computer engineering, systems administration, industrial engineering, and systems analysis. Dr. Anderson strives to keep the College and his classes current and responsive to emerging technologies by continually monitoring discipline developments and engaging in professional development opportunities. As a part of his personal investment in the global IT industry, Professor Anderson has participated in symposiums and work assignments in Europe and the Middle East. He also endeavors to work personally with students interested in the ever changing world of information technology by offering a variety of special topics courses in Information Technology.
Education
Ph.D. in Mass Communication, Ohio University
Master of Business Administration (Marketing Concentration), Ohio University
Bachelor of Fine Arts (Graphic Concentration and Art Education), Denison University
Bio
Dr. Bascom's diverse background encompasses the art, science, and business of communication. Being trained as an artist/designer and then as a businesswoman, she appreciates the aesthetic qualities of communication, yet understands the dynamic economic forces that shape marketing communication in the U.S. and globally. Dr. Bascom's career includes working in children's television (Sesame Street and The Muppet Show), new product development in the toy industry, market research for shopping networks, and curriculum development for the Indianapolis Children's Museum. Courses that she teaches in the Communication and Graphic Communication programs include, Fundamentals of Speech, Mass Communication, Advertising, Public Relations II, Media and Society, Senior Seminar, and Senior Project.

She is especially honored to have received the Educator of the Year Award (an award voted upon by the student body) her first year teaching at Bluefield College. She has also received the Distinguished Faculty Award and was Bluefield College's first female teacher to be promoted from associate professor to the rank of full professor.
Education
Ph.D., Economics, George Mason University
M.A., Economics, George Mason University
M.A., Mathematics, Oxford University
B.A., Mathematics, Oxford University
Bio
Paul Bennett completed his Ph.D. in economics from George Mason University, M.A. in economics from George Mason University, M.A. in mathematics from Oxford University, and B.A. in mathematics from Oxford University. He has taught Microeconomics and Macroeconomics at Lord Fairfax Community College and mathematics for economists at George Mason University. He has more than 30 years of experience in information technology, including project management, requirements analysis, software design and development, security architecture, audit control design, risk analysis, configuration management, change management, testing, and deployment.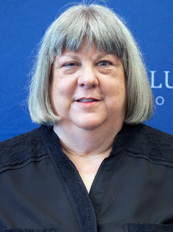 Education
Associate in Applied Science Veterinary Technology, Bel-Rae Institute
Bachelor of Arts Religious Studies, University of Virginia
Master of Divinity, Southern Baptist Theological Seminary
Master of Sacred Theology Psychiatry and Religion, Union Theological Seminary, NYC
Doctor of Philosophy Psychology of Religion, Southern Baptist Theological Seminary
Graduate Certificate in Bioethics (Clinical Emphasis), Union Graduate College
Bio
Bonny Dillon has taught undergraduate and graduate courses as an adjunct or full-time faculty member at universities in the US and abroad, in both traditional and distance learning formats. Her academic disciplines include psychology, practical theology, and bioethics.
Since 2011, Bonny has been an adjunct with Bluefield College's online program, teaching in the area of Human Services. She joined BC's full-time traditional faculty in Fall 2013 as an Associate Professor in psychology.
Clinically, Bonny has been active in healthcare settings for over 30 years as a Board Certified Chaplain (BCC) and clinical educator, serving as well on hospital ethics committees and system-wide Institutional Review Boards. A Licensed Professional Counselor (LPC) since 1987, she has provided pastoral psychotherapy in clinics and in private practice to individuals, couples, families, and groups.
In service to community, Bonny has been deployed as a disaster response volunteer after September 11, the VA Tech shootings, Hurricane Gustav, and Superstorm Sandy. She is trained as an instructor in Disaster Mental Health for the American Red Cross (ARC) and is a member of the Disaster Spiritual Care team, a partner of the ARC.
Bonny is an ordained minister of and endorsed chaplain through the American Baptist Churches, USA.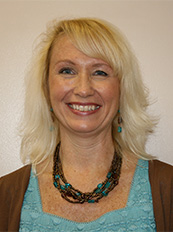 Bio
Dr. Farmer teaches the survey course, Introduction to Criminal Justice, as well as upper-level courses in Criminology, Criminal Law, and Business Law. She participated in the development of the original adult degree completion program in Criminal Justice and continues to teach in the Bluefield College Online Degree Program. She attended Bluefield College as an undergraduate and went on to obtain a B.A. in Psychology from West Virginia University, and a J.D. from the WVU College of Law in 1989. Dr. Farmer began teaching at BC in the fall of the same year, creating the Criminal Justice major out of the existing Behavioral Science degree. She has received numerous service awards and is a member of several professional CRJ organizations.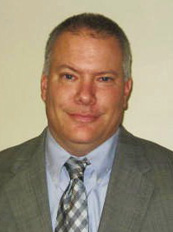 Education
Bachelor of Science in Biology, Virginia Commonwealth University
Master of Business Administration, Strayer University
Doctorate in Industrial and Organizational Psychology, Capella University
Bio
Dr. Gettle teaches a broad array of courses in the Human Services, Management & Leadership, and Entrepreneurism Majors, and participated in the development of several of the online degree programs offered at Bluefield College.
He is an active member in the Virginia Psychological Association and a member of the Virginia School of Applied Psychologists. Dr. Gettle is a Board Certified Safety Professional, as well as the founder of Safety Consulting Associates, a third party loss control and risk management consulting firm that now operates in five states in the Mid-Atlantic.
He has been published with work on the concept of automaticity and emotional intelligence, and is a frequent guest speaker on these topics, as well as behavioral observation, employee engagement, worker motivation, organizational and leadership development, and industrial/organizational psychology.
Other professional competencies include behavioral management and training systems, behavioral auditing and observations, and workplace and organizational behavior and culture modification.
Dr. Gettle has received recognition for his work in private and public organizations and community involvement, working with inner-city families and military support organizations.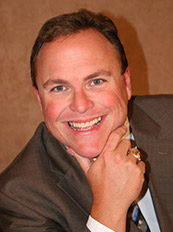 Education
M.S., Business (concentrations in Organizational Development and Instructional eLearning Technologies), University of Tennessee
B.S., Workforce Education and Training (minor in Psychology)
A.S., Computer Science
Bio
David Hite is currently an Assistant Professor of Business at Bluefield College. Prior to joining the faculty team, he was department chair and professor for business programs at Virginia Intermont College for six years. During his time as a professor, David consulted with various clients on leadership skills, team development, coaching and training. As an HR/Training consultant, he has worked with Roadrunner Markets, Volkswagen Group of America, Northup-Grumman, Tempurpedic, U.S. Department of Energy Y-12, Alpha Natural Resources and several others to enhance their operations through human resource development strategies and web technology. He's had the opportunity to work with world-class leadership authors such as John Maxwell, Ram Charan, and Ben Zander and has facilitated hundreds of corporate workshops. Before teaching and consulting, he worked with Eastman Chemical Company, Tennessee Valley Authority, and The University of Tennessee.
David holds an associate degree in Computer Science, a BS degree in Workforce Education and Training (minor in Psychology), and a Master's degree in Business from the University of Tennessee with concentrations in Organizational Development and Instructional eLearning technologies. He has presented at many academic and industry conferences throughout his career. He is currently a doctoral student in Executive Leadership and Organizational Learning at The George Washington University.
He is an avid hiker and loves traveling abroad. He has traveled and studied abroad in over 20 countries, including China, Peru, Greece and most of Europe, which have provided him insight into diverse viewpoints that he incorporates into his teaching, training and research.
Education
Ph.D. in Global Leadership and Organizational Management (ABD), Indiana Tech
M.A. in Teaching and Learning with Technology, Ashford University
B.A. in Humanities and English, Bluefield State College
Academic Leadership Certificate, Baylor University
Bio
Andrew Afton Lawrence, Ph.D. (ABD) has committed 5 years of service to Bluefield College in various faculty, staff, and leadership roles. He joined the Bluefield College academic technology team in 2012 as an Online Course Content Specialist. Shortly thereafter he was promoted to Director of Online Programs where he led the academic technology team and spearheaded a redesign of the online program's pedagogy, policy and procedures, and online learning management system.
In 2015, Andrew accepted the position of Associate Vice President for Online and Distance Education where he led communal efforts to approve and launch multiple online undergraduate and graduate programs and implement the College's first four-week online term, Fall Term III. He was also given oversight for the enrollment management and student services operations under the aegis of online and distance education.
As a faculty member, Andrew has taught courses in Business Administration, Information Technology, and Management and Leadership. He has also devoted time to serve as the Chair of the faculty's Technology Committee and Marketing Committee. As Chair of the Technology committee, he envisioned and launched the first-annual Bluefield College Faculty and Staff Technology Conference.
Recently, he accepted a full-time online faculty appointment and role as the College's online education consultant while focusing on completing his dissertation for a Ph.D. in Global Leadership and Organizational Management titled, "The Presence of Inspirational Motivation: A Study of Executive Level Leadership in Higher Education."
He has served as a member of the Virginia State Advisory Council for SARA, the University of Professional and Continuing Education Association, and Online Learning Consortium. He is happily married to the woman of his dreams, Amanda. They are active members in their church, and in their spare time they operate Once Upon a Pet, a rescue and placement organization for lost animals in Mercer and Tazewell Counties. They have rescued three dogs that they call their own and a cat, named Kitty.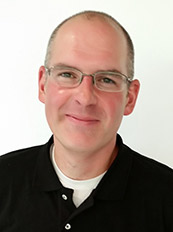 Education
Advanced Coursework in the Ph.D. Program, School of Communication Studies, Bowling Green State University
M.A., Communication Studies, Bowling Green State University
B.A., Speech Communication, Susquehanna University
B.A., Sociology, Susquehanna University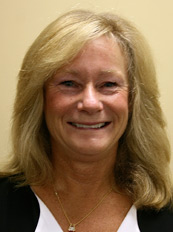 Education
Ed.D., Instructional Technology, Northern Illinois University, '99
M.B.A., Systems Management, DePaul University, '86
B.A., English and Education, Lake Forest College, '77
Bio
Dr. Perot joined the Bluefield College family in 2014 as the Dean of Professional Programs and Associate Professor of Business. In her current position, she teaches courses in Management, Marketing, and Organizational Behavior. Her academic interests include leadership, student assessment, and organizational behavior. Professor Perot has been an international speaker on Distance Education and eLearning in Central America and Scandinavia. Dr. Perot has been a college professor for over a decade and Associate Dean of a regional Chicago graduate business school.
Her professional career outside of academia includes senior leadership in organizational development and training for a large academic healthcare system in Portland, Oregon, and a multi-state large healthcare system where she served as the Chief Learning Officer. Her professional expertise is in succession planning, leadership development, online education, and change management.
As the Dean of Bluefield College's Professional Programs, she is committed to driving innovation and continuous improvement to improve student outcomes and nurture a desire for life-long learning and transformational leadership.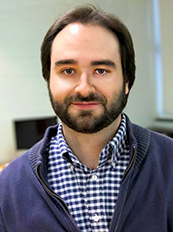 Education
Currently pursuing a Master of Science in Integrated Marketing Communications, West Virginia University
Bachelor of Arts in Graphic Design/Advertising with a minor in Studio Art, Concord University
Bio
Mr. Roberts comes to Bluefield College after working for more than a decade in the local news media — first as an editor at the Bluefield Daily Telegraph, and most recently as Internet Director for WVVA-TV.
A lifelong resident of the region, Roberts is a 2002 graduate of Concord University, where he earned a BA in Graphic Design with a minor in Studio Art.
After graduation, Allen spent nearly seven years at the Telegraph, where he was responsible for page layout, headline writing, and editing in the daily edition. He was a two-time winner of 'Best Front Page' from the West Virginia Press Association during this time.
In 2010, Allen joined WVVA, the market-dominating NBC affiliate, where he oversaw all of the station's interactive efforts, including the website, mobile apps, text alert services, social media, and the design of many online ad campaigns. He also appeared on-air as host of the weekly 'Web Minute' segment.
While at WVVA, Allen received the 2014 award for 'Best Use of Digital Media' from the West Virginia Broadcasters Association.
In addition to his full-time duties in the local media, Allen began teaching Graphic Communication classes in an adjunct role at Bluefield College in the spring of 2010, which he continued to do until accepting a full-time position at the college.
Allen is thrilled to be a part of the Bluefield College family and is pursuing his Masters degree in Integrated Marketing Communications at West Virginia University.
Courses that are taught by Professor Roberts include Typography Design and History, Adobe Illustrator, Adobe Photoshop, Photography, Dreamweaver and Flash, InDesign, Storytelling with Video, Senior Portfolio, and Designing for the Graphic Customer.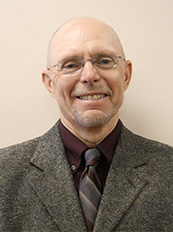 Bio
Dr. Kelly Walls, Assistant Professor of Criminal Justice, became a local police officer in West Virginia at the age of 20, while attending college. During a 24-year career, he was involved in patrol, investigations, K-9, and special operations, including supervision of detectives, D.A.R.E., hostage negotiation, firearms training, and all internal investigations. This includes all allegations of misconduct, as well as officer-involved-shootings. While a police officer, Dr. Walls finished a B.S. degree in Criminal Justice and attended graduate school, earning a doctorate in 1996 from Southwest University in Kenner, La. Dr. Walls is also a Graduate of the FBI National Academy, 142nd session, 1995. He trained and worked as a Special Deputy United States Marshal for nine years.
Dr. Walls has either personally investigated or supervised the investigation of any kind of case imaginable, from petty theft to 1st degree homicide. He has also personally investigated allegations of police misconduct, ranging from misfeasance/malfeasance of duty to improper use of police weaponry resulting in death.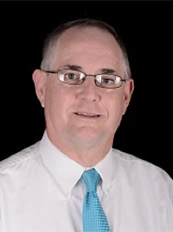 Education
M.S., Accountancy, Liberty University
M.B.A., Old Dominion University
Bio
Jay E. Wright, CPA, CFE, is a seasoned accounting and finance professional with over 20 years of experience in the field. He has worked as a senior level accounting manager in both for-profit and not-for-profit facilities and consults with other clients on the development and management of their accounting systems. He entered the educational field full-time in 2005 and has extensive experience working with a diverse group of students in a traditional classroom setting, as well as in an online environment. He has completed course designs for online programs and also serves as a textbook reviewer for accounting publications. Wright is licensed as a Certified Public Accountant and is nationally accredited as a Certified Fraud Examiner.
Over the last 10 years, Jay completed a Masters of Accountancy degree at Liberty University, as well as a Masters of Business Administration degree with Old Dominion University. He is nearing completion of a Ph.D. degree with a specialization in accounting and healthcare finance. Research-wise, he has a strong interest in the relationships that exist within various types of entities and their propensity to engage in fraudulent accounting activities. He is an avid college sports fan and enjoys being outside as much as possible. He serves his church family of 50 years as a musician and a teacher.
All Content ©2017 Bluefield College / Powered by
Ekklesia360