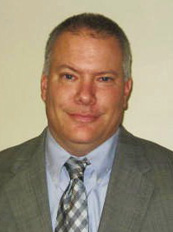 Education
Bachelor of Science in Biology, Virginia Commonwealth University
Master of Business Administration, Strayer University
Doctorate in Industrial and Organizational Psychology, Capella University
Bio
Dr. Gettle teaches a broad array of courses in the Human Services, Management & Leadership, and Entrepreneurism Majors, and participated in the development of several of the online degree programs offered at Bluefield College.
He is an active member in the Virginia Psychological Association and a member of the Virginia School of Applied Psychologists. Dr. Gettle is a Board Certified Safety Professional, as well as the founder of Safety Consulting Associates, a third party loss control and risk management consulting firm that now operates in five states in the Mid-Atlantic.
He has been published with work on the concept of automaticity and emotional intelligence, and is a frequent guest speaker on these topics, as well as behavioral observation, employee engagement, worker motivation, organizational and leadership development, and industrial/organizational psychology.
Other professional competencies include behavioral management and training systems, behavioral auditing and observations, and workplace and organizational behavior and culture modification.
Dr. Gettle has received recognition for his work in private and public organizations and community involvement, working with inner-city families and military support organizations.
All Content ©2017 Bluefield College / Powered by
Ekklesia360