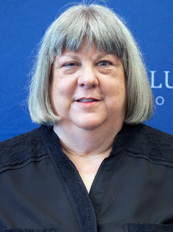 Education
Associate in Applied Science Veterinary Technology, Bel-Rae Institute
Bachelor of Arts Religious Studies, University of Virginia
Master of Divinity, Southern Baptist Theological Seminary
Master of Sacred Theology Psychiatry and Religion, Union Theological Seminary, NYC
Doctor of Philosophy Psychology of Religion, Southern Baptist Theological Seminary
Graduate Certificate in Bioethics (Clinical Emphasis), Union Graduate College
Bio
Bonny Dillon has taught undergraduate and graduate courses as an adjunct or full-time faculty member at universities in the US and abroad, in both traditional and distance learning formats. Her academic disciplines include psychology, practical theology, and bioethics.
Since 2011, Bonny has been an adjunct with Bluefield College's online program, teaching in the area of Human Services. She joined BC's full-time traditional faculty in Fall 2013 as an Associate Professor in psychology.
Clinically, Bonny has been active in healthcare settings for over 30 years as a Board Certified Chaplain (BCC) and clinical educator, serving as well on hospital ethics committees and system-wide Institutional Review Boards. A Licensed Professional Counselor (LPC) since 1987, she has provided pastoral psychotherapy in clinics and in private practice to individuals, couples, families, and groups.
In service to community, Bonny has been deployed as a disaster response volunteer after September 11, the VA Tech shootings, Hurricane Gustav, and Superstorm Sandy. She is trained as an instructor in Disaster Mental Health for the American Red Cross (ARC) and is a member of the Disaster Spiritual Care team, a partner of the ARC.
Bonny is an ordained minister of and endorsed chaplain through the American Baptist Churches, USA.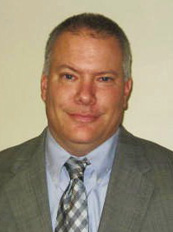 Education
Bachelor of Science in Biology, Virginia Commonwealth University
Master of Business Administration, Strayer University
Doctorate in Industrial and Organizational Psychology, Capella University
Bio
Dr. Gettle teaches a broad array of courses in the Human Services, Management & Leadership, and Entrepreneurism Majors, and participated in the development of several of the online degree programs offered at Bluefield College.
He is an active member in the Virginia Psychological Association and a member of the Virginia School of Applied Psychologists. Dr. Gettle is a Board Certified Safety Professional, as well as the founder of Safety Consulting Associates, a third party loss control and risk management consulting firm that now operates in five states in the Mid-Atlantic.
He has been published with work on the concept of automaticity and emotional intelligence, and is a frequent guest speaker on these topics, as well as behavioral observation, employee engagement, worker motivation, organizational and leadership development, and industrial/organizational psychology.
Other professional competencies include behavioral management and training systems, behavioral auditing and observations, and workplace and organizational behavior and culture modification.
Dr. Gettle has received recognition for his work in private and public organizations and community involvement, working with inner-city families and military support organizations.
All Content ©2017 Bluefield College / Powered by
Ekklesia360