Education
Ph.D. in Mass Communication, Ohio University
Master of Business Administration (Marketing Concentration), Ohio University
Bachelor of Fine Arts (Graphic Concentration and Art Education), Denison University
Bio
Dr. Bascom's diverse background encompasses the art, science, and business of communication. Being trained as an artist/designer and then as a businesswoman, she appreciates the aesthetic qualities of communication, yet understands the dynamic economic forces that shape marketing communication in the U.S. and globally. Dr. Bascom's career includes working in children's television (Sesame Street and The Muppet Show), new product development in the toy industry, market research for shopping networks, and curriculum development for the Indianapolis Children's Museum. Courses that she teaches in the Communication and Graphic Communication programs include, Fundamentals of Speech, Mass Communication, Advertising, Public Relations II, Media and Society, Senior Seminar, and Senior Project.

She is especially honored to have received the Educator of the Year Award (an award voted upon by the student body) her first year teaching at Bluefield College. She has also received the Distinguished Faculty Award and was Bluefield College's first female teacher to be promoted from associate professor to the rank of full professor.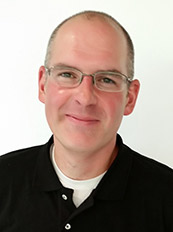 Education
Advanced Coursework in the Ph.D. Program, School of Communication Studies, Bowling Green State University
M.A., Communication Studies, Bowling Green State University
B.A., Speech Communication, Susquehanna University
B.A., Sociology, Susquehanna University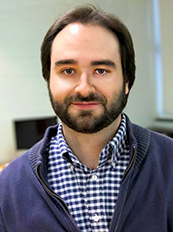 Education
Currently pursuing a Master of Science in Integrated Marketing Communications, West Virginia University
Bachelor of Arts in Graphic Design/Advertising with a minor in Studio Art, Concord University
Bio
Mr. Roberts comes to Bluefield College after working for more than a decade in the local news media — first as an editor at the Bluefield Daily Telegraph, and most recently as Internet Director for WVVA-TV.
A lifelong resident of the region, Roberts is a 2002 graduate of Concord University, where he earned a BA in Graphic Design with a minor in Studio Art.
After graduation, Allen spent nearly seven years at the Telegraph, where he was responsible for page layout, headline writing, and editing in the daily edition. He was a two-time winner of 'Best Front Page' from the West Virginia Press Association during this time.
In 2010, Allen joined WVVA, the market-dominating NBC affiliate, where he oversaw all of the station's interactive efforts, including the website, mobile apps, text alert services, social media, and the design of many online ad campaigns. He also appeared on-air as host of the weekly 'Web Minute' segment.
While at WVVA, Allen received the 2014 award for 'Best Use of Digital Media' from the West Virginia Broadcasters Association.
In addition to his full-time duties in the local media, Allen began teaching Graphic Communication classes in an adjunct role at Bluefield College in the spring of 2010, which he continued to do until accepting a full-time position at the college.
Allen is thrilled to be a part of the Bluefield College family and is pursuing his Masters degree in Integrated Marketing Communications at West Virginia University.
Courses that are taught by Professor Roberts include Typography Design and History, Adobe Illustrator, Adobe Photoshop, Photography, Dreamweaver and Flash, InDesign, Storytelling with Video, Senior Portfolio, and Designing for the Graphic Customer.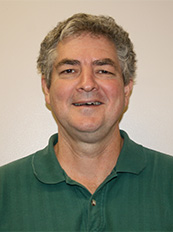 Education
M.F.A., Pennsylvania State University
B.F.A., University of Georgia
Bio
A native of Atlanta, Georgia, Walter Shroyer came to Bluefield College in 1991. Previously, Shroyer taught at Dekalb College in the Atlanta area and Georgia Southern College in Statesboro, Georgia.
Shroyer is the faculty sponsor for the Kappa Pi International Honorary Art Fraternity, the Bluefield College Art Club, and the Bluefield College Outdoor Club.
Shroyer works in several mediums, but ceramics is his first love. In his current ceramic work, he seeks to increase consciousness of the fragility of our environment, employing mosaic-like tree forms that exist at the intersection of man and nature. Using stoneware clay and found objects as his materials, he collapses wheel-thrown vessels, which then become a home to a variety of discarded found objects. Preservation and stewardship of the natural environment is always an important theme in his work. Shroyer also works in printmaking, watercolor, collage, and oil painting. His website is http://www.angelfire.com/va3/inspiringimages.
You may purchase his work online or at Heartwood in Abingdon, Virginia, and the Appalachian Arts Center in Claypool Hill (VA).
All Content ©2017 Bluefield College / Powered by
Ekklesia360