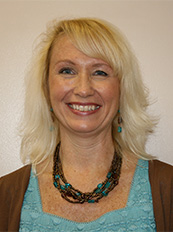 Bio
Dr. Farmer teaches the survey course, Introduction to Criminal Justice, as well as upper-level courses in Criminology, Criminal Law, and Business Law. She participated in the development of the original adult degree completion program in Criminal Justice and continues to teach in the Bluefield College Online Degree Program. She attended Bluefield College as an undergraduate and went on to obtain a B.A. in Psychology from West Virginia University, and a J.D. from the WVU College of Law in 1989. Dr. Farmer began teaching at BC in the fall of the same year, creating the Criminal Justice major out of the existing Behavioral Science degree. She has received numerous service awards and is a member of several professional CRJ organizations.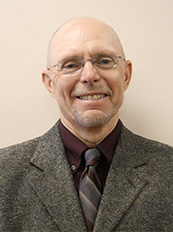 Bio
Dr. Kelly Walls, Assistant Professor of Criminal Justice, became a local police officer in West Virginia at the age of 20, while attending college. During a 24-year career, he was involved in patrol, investigations, K-9, and special operations, including supervision of detectives, D.A.R.E., hostage negotiation, firearms training, and all internal investigations. This includes all allegations of misconduct, as well as officer-involved-shootings. While a police officer, Dr. Walls finished a B.S. degree in Criminal Justice and attended graduate school, earning a doctorate in 1996 from Southwest University in Kenner, La. Dr. Walls is also a Graduate of the FBI National Academy, 142nd session, 1995. He trained and worked as a Special Deputy United States Marshal for nine years.
Dr. Walls has either personally investigated or supervised the investigation of any kind of case imaginable, from petty theft to 1st degree homicide. He has also personally investigated allegations of police misconduct, ranging from misfeasance/malfeasance of duty to improper use of police weaponry resulting in death.
All Content ©2017 Bluefield College / Powered by
Ekklesia360