Meet the Faculty
Education
Ed.D., Computer Education, West Virginia University, '95
M.A., Computer Education, Virginia Tech, '84
B.S., Industrial Engineering & Operations Research, Virginia Tech, '82
Bio
Professor Anderson joined the Bluefield College family in 1998. His background includes 25 years of academic computing experience. This includes a mixture of faculty and administrative technology roles. He also has practical work experience in computer engineering, systems administration, industrial engineering, and systems analysis. Dr. Anderson strives to keep the College and his classes current and responsive to emerging technologies by continually monitoring discipline developments and engaging in professional development opportunities. As a part of his personal investment in the global IT industry, Professor Anderson has participated in symposiums and work assignments in Europe and the Middle East. He also endeavors to work personally with students interested in the ever changing world of information technology by offering a variety of special topics courses in Information Technology.
Education
Ph.D., Economics, George Mason University
M.A., Economics, George Mason University
M.A., Mathematics, Oxford University
B.A., Mathematics, Oxford University
Bio
Paul Bennett completed his Ph.D. in economics from George Mason University, M.A. in economics from George Mason University, M.A. in mathematics from Oxford University, and B.A. in mathematics from Oxford University. He has taught Microeconomics and Macroeconomics at Lord Fairfax Community College and mathematics for economists at George Mason University. He has more than 30 years of experience in information technology, including project management, requirements analysis, software design and development, security architecture, audit control design, risk analysis, configuration management, change management, testing, and deployment.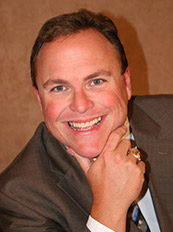 Education
M.S., Business (concentrations in Organizational Development and Instructional eLearning Technologies), University of Tennessee
B.S., Workforce Education and Training (minor in Psychology)
A.S., Computer Science
Bio
David Hite is currently an Assistant Professor of Business at Bluefield College. Prior to joining the faculty team, he was department chair and professor for business programs at Virginia Intermont College for six years. During his time as a professor, David consulted with various clients on leadership skills, team development, coaching and training. As an HR/Training consultant, he has worked with Roadrunner Markets, Volkswagen Group of America, Northup-Grumman, Tempurpedic, U.S. Department of Energy Y-12, Alpha Natural Resources and several others to enhance their operations through human resource development strategies and web technology. He's had the opportunity to work with world-class leadership authors such as John Maxwell, Ram Charan, and Ben Zander and has facilitated hundreds of corporate workshops. Before teaching and consulting, he worked with Eastman Chemical Company, Tennessee Valley Authority, and The University of Tennessee.
David holds an associate degree in Computer Science, a BS degree in Workforce Education and Training (minor in Psychology), and a Master's degree in Business from the University of Tennessee with concentrations in Organizational Development and Instructional eLearning technologies. He has presented at many academic and industry conferences throughout his career. He is currently a doctoral student in Executive Leadership and Organizational Learning at The George Washington University.
He is an avid hiker and loves traveling abroad. He has traveled and studied abroad in over 20 countries, including China, Peru, Greece and most of Europe, which have provided him insight into diverse viewpoints that he incorporates into his teaching, training and research.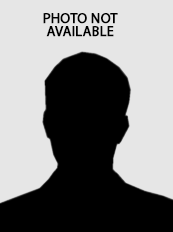 Education
M.S., Information Technology (Enterprise Software Architecture), Capella University, '13
B.S., Management and Leadership, Bluefield College, '09
Bio
Mr. Lambert began teaching courses at Bluefield College in 2013. Before becoming a faculty member, he was also a member of the college's IST department. Mr. Lambert has over 20 years experience in web development and over 10 years experience in traditional software development. He has published two books on web development, as well as produced two video courses, all for Packt Publishing. Mr. Lambert developed the Mobile and Web Development concentration to help share his passion for this area with the students of Bluefield College.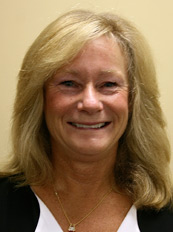 Education
Ed.D., Instructional Technology, Northern Illinois University, '99
M.B.A., Systems Management, DePaul University, '86
B.A., English and Education, Lake Forest College, '77
Bio
Dr. Perot joined the Bluefield College family in 2014 as the Dean of Professional Programs and Associate Professor of Business. In her current position, she teaches courses in Management, Marketing, and Organizational Behavior. Her academic interests include leadership, student assessment, and organizational behavior. Professor Perot has been an international speaker on Distance Education and eLearning in Central America and Scandinavia. Dr. Perot has been a college professor for over a decade and Associate Dean of a regional Chicago graduate business school.
Her professional career outside of academia includes senior leadership in organizational development and training for a large academic healthcare system in Portland, Oregon, and a multi-state large healthcare system where she served as the Chief Learning Officer. Her professional expertise is in succession planning, leadership development, online education, and change management.
As the Dean of Bluefield College's Professional Programs, she is committed to driving innovation and continuous improvement to improve student outcomes and nurture a desire for life-long learning and transformational leadership.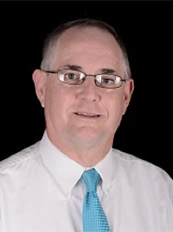 Education
M.S., Accountancy, Liberty University
M.B.A., Old Dominion University
Bio
Jay E. Wright, CPA, CFE, is a seasoned accounting and finance professional with over 20 years of experience in the field. He has worked as a senior level accounting manager in both for-profit and not-for-profit facilities and consults with other clients on the development and management of their accounting systems. He entered the educational field full-time in 2005 and has extensive experience working with a diverse group of students in a traditional classroom setting, as well as in an online environment. He has completed course designs for online programs and also serves as a textbook reviewer for accounting publications. Wright is licensed as a Certified Public Accountant and is nationally accredited as a Certified Fraud Examiner.
Over the last 10 years, Jay completed a Masters of Accountancy degree at Liberty University, as well as a Masters of Business Administration degree with Old Dominion University. He is nearing completion of a Ph.D. degree with a specialization in accounting and healthcare finance. Research-wise, he has a strong interest in the relationships that exist within various types of entities and their propensity to engage in fraudulent accounting activities. He is an avid college sports fan and enjoys being outside as much as possible. He serves his church family of 50 years as a musician and a teacher.
All Content ©2017 Bluefield College / Powered by
Ekklesia360