Meet the Faculty
Education
Ed.D., Computer Education, West Virginia University, '95
M.A., Computer Education, Virginia Tech, '84
B.S., Industrial Engineering & Operations Research, Virginia Tech, '82
Bio
Professor Anderson joined the Bluefield College family in 1998. His background includes 25 years of academic computing experience. This includes a mixture of faculty and administrative technology roles. He also has practical work experience in computer engineering, systems administration, industrial engineering, and systems analysis. Dr. Anderson strives to keep the College and his classes current and responsive to emerging technologies by continually monitoring discipline developments and engaging in professional development opportunities. As a part of his personal investment in the global IT industry, Professor Anderson has participated in symposiums and work assignments in Europe and the Middle East. He also endeavors to work personally with students interested in the ever changing world of information technology by offering a variety of special topics courses in Information Technology.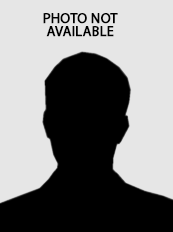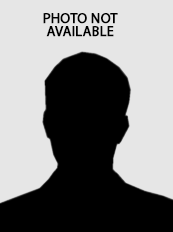 Education/Certifications
Ph.D., Accounting, Pennsylvania State University, '89
M.B.A., Duquesne University, '81
Certificate in Accounting, Bentley University, '78
B.S., Business Administration, Salem State University, '74
Chartered Global Management Accountant, '14
Certified Management Accountant, '96
Certified Public Accountant, '80
Bio
Dr. MacQuarrie has taught a variety of accounting and finance courses. In addition to his duties at Bluefield College, he teaches graduate nursing classes at LaRoche College. He is a Fellow in the Healthcare Financial Management Association, and has earned accounting and finance certification, as well as physician practice financial management certification in the Healthcare Financial Management Association. Dr. MacQuarrie's research includes case studies, survey work, and publications in healthcare financial management. His consulting work includes work in tax, accounting information systems, and healthcare financial management.
Professor MacQuarrie has taught at Penn State University, the University of Pittsburgh, Wheeling Jesuit University, and the University of Massachusetts-Boston. He also has had considerable experience working with the accounting and finance concerns of manufacturing companies, such as Joy Global, Rockwell International, and Incom International. He has coached championship student teams in intercollegiate accounting tournaments. He also received awards for his classroom teaching and mentorship activities, and received a professional service award for his service in healthcare financial management.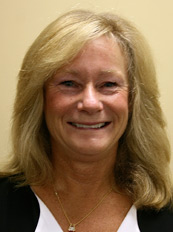 Education
Ed.D., Instructional Technology, Northern Illinois University, '99
M.B.A., Systems Management, DePaul University, '86
B.A., English and Education, Lake Forest College, '77
Bio
Dr. Perot joined the Bluefield College family in 2014 as the Dean of Professional Programs and Associate Professor of Business. In her current position, she teaches courses in Management, Marketing, and Organizational Behavior. Her academic interests include leadership, student assessment, and organizational behavior. Professor Perot has been an international speaker on Distance Education and eLearning in Central America and Scandinavia. Dr. Perot has been a college professor for over a decade and Associate Dean of a regional Chicago graduate business school.
Her professional career outside of academia includes senior leadership in organizational development and training for a large academic healthcare system in Portland, Oregon, and a multi-state large healthcare system where she served as the Chief Learning Officer. Her professional expertise is in succession planning, leadership development, online education, and change management.
As the Dean of Bluefield College's Professional Programs, she is committed to driving innovation and continuous improvement to improve student outcomes and nurture a desire for life-long learning and transformational leadership.
All Content ©2015 Bluefield College / Powered by
Ekklesia360