Meet the Faculty - Arts and Letters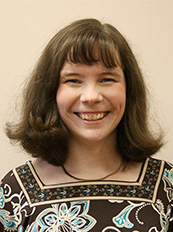 Education
M.A., History; Virginia Tech
B.A., History; Bluefield College
B.S., Mathematics; Bluefield College
Bio
Wendy Beavers teaches World Civilizations survey and upper level courses in European history. She holds a M.A. in History from Virginia Tech and a B.A. in History and B.S. in Mathematics from Bluefield College. Her research interests include pre-modern military and ancient history. She has participated in workshops and seminars focusing on the ancient Greek world. She frequently team teaches courses in conjunction with other departments, several of which have included overseas trips. She has traveled to England, France, Belgium, Luxembourg, Germany, Italy, Greece, Scotland, and Ireland.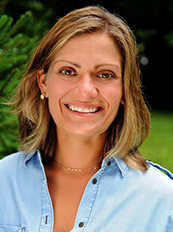 Education
Ph.D., English Literature, Nineteenth-Century, Transatlantic. Wayne State University, 2013
M.A., English Literature, Nineteenth-Century, University of Louisville, 2009
M.A., Humanities, Literature and Art History, University of Louisville, 2008
B.A., Summa Cum Laude, double major Honors English and Humanities, University of Louisville, 2007
Bio
In the children's book The Rope Trick, Lloyd Alexander creates a fantasy world where love is the source of real magic. If there is any magic in teaching, I think it comes from love: loving your audience and loving your subject matter. It is the thread that runs through narratives like What the Best College Teachers Do – it unites different teaching approaches and ignites the classroom. I believe that all the research and scholarship invested in being a college professor does not truly come to life until it is brought into the classroom.
My current book, The Fairy Tale Legacy of Jane Eyre at Home and Abroad: Constructions and Deconstructions of National Identity, led me to design a transhistorical course on women in literature: Literature By and About Women: Discourses on Writing Women. I began the course with excerpts from Chaucer, Shakespeare, and Milton. We examined the ways in which these authors set the stage for the revolution in women's writing in the nineteenth century. The class then moved on to Jane Eyre and her broad body of transatlantic progeny into the present, including post-colonial authors such as Jean Rhys and the recent best selling novel The Thirteenth Tale. Focusing on the specific network of women writers responding to Jane Eyre allowed conversations about community, transatlantic context, and the evolution of ideas since Chaucer, undermining assumptions about both medieval and modern texts. I look forward to teaching on these topics here at Bluefield College.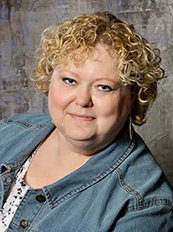 Education
M.A., Literature and Writing, Union Institute and University, '11
B.S., Organizational Management, Bluefield College, '06
Bio
Crystal White Kieloch has been with Bluefield College since 2000 and currently teaches literature and writing in the English Department. She is also the Director of the QEP (Quality Enhancement Plan) entitled The Confident Communicator which is a writing program designed to reinforce writing skills throughout the majors and curriculum of the College.
Kieloch's thesis: Quest Divina: A Journey into the Feminine Spiritual Memoir explores five memoirs by women from diverse spiritual traditions and further solidified her journey toward completing her own memoir and encouraging women to share their stories. She is currently writing a personal memoir which tells the story of her Appalachian coming-of-age. When teaching memoir writing workshops she encourages women and senior citizens to write their stories. She says, "Your messy, beautiful story matters. Tell it!" Her poetry focuses on the complexity of relationships and the grandeur of the Appalachian region and has won several local and regional awards. She is also at work editing several unpublished novels written by her late husband.
She serves on the Board for the New Opportunity School for Appalachian Women (NOSW) which reaches out to underserved Appalachian women and is a part of the local board for NOSW at Bluefield College. When the New Opportunity School is in session, she teaches a workshop on creative writing and a workshop on personality styles. Additionally, she is an advocate for libraries and is a part of the Tazewell County Friends of the Library and has been a part of this group for many years.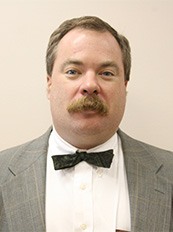 Education
Ph.D., History, Case Western Reserve University, 1998.
M.A., History, Case Western Reserve University, 1992.
B.A., History, University of Maine, 1990.
Bio
At Bluefield College since 2004, Dr. Thomas A. Kinney teaches survey and upper-level courses in U.S. history, Virginia history, the Civil War, historiography and historical methods. After graduating from the University of Maine he earned advanced degrees in history at Case Western Reserve University. During graduate school he contributed to The Encyclopedia of Cleveland History and American National Biography and in the course of his doctoral dissertation researched over a hundred nineteenth-century Cleveland businesses. Adjuncting at several northeast Ohio colleges after graduation, he also published a history of the U.S. wagon and carriage industry, The Carriage Trade: Making Horse-Drawn Vehicles in America (Johns Hopkins, 2004), co-winner of the 2005 Hagley Prize in Business History. During that time he continued his research on industry and manufacturing while editing a reprint of Knight's American Mechanical Dictionary, a landmark nineteenth-century reference work. Here in Bluefield, besides teaching classes, advising students, and serving on faculty committees, Dr. Kinney speaks at college and community functions and has provided historical commentary for the local evening news. He continues to write for the scholarly and popular history markets and is currently researching the history of the Brewster carriage-making companies of New York. A firm believer in the value of inspired classroom teaching, he employs everything from voice imitations and historical music to wooden drill muskets and WWII-vintage copies of Time magazine. As one of his students put it, "the energy and enthusiasm Dr. Kinney shows about his love for history makes all the difference!"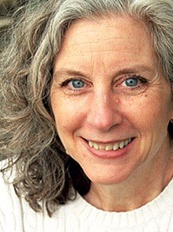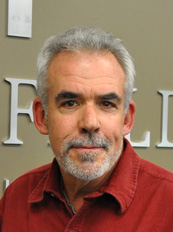 Education
Ph.D., English, University of Kentucky, 1990
M.A., English, University of North Carolina, Chapel Hill, 1981
B.A., English, University of North Carolina, Chapel Hill, 1974
Bio
A native of North Carolina, Rob Merritt came to Bluefield College in 1990, after completing his PhD at the University of Kentucky where he focused on British and American Modernism and completed a dissertation about Ezra Pound and music. He is interested in the interrelation of the arts, and in his literature classes he often uses examples of music and painting to help explain the stylistic choices made by writers of a given period.
His critical writing includes articles about Pound, Yeats, and Joyce and the book, Early Music and the Aesthetics of Ezra Pound.
Dr. Merritt is a poet who has been published in a variety of journals. He has published two books: Landscape Architect (2006) and The Language of Longing (2012). In these books, he is interested in the power of place and the continual search for home. His poems demarcate journeys through West Virginia, North Carolina, Virginia, Maine, Oregon, Florida, Spain, Ireland, and China. His writing often concerns how the sensibilities of Appalachia can engage with other consciousnesses for a global synthesis of growth and acceptance.
About the title of his recent book, he says "The longing is for the longing to continue. Desire is life." He wants students to share his zeal for writing. He says, "One great pleasure I find in writing is to discover and invent pattern—in this case of my wandering." Every student has the power to shape his or her life. Often writing can be a great help. He is a board member of the National Association for Poetry Therapy.
Dr. Merritt is Director of the Honors Program at Bluefield College and faculty advisor for The Bluestone Review, the college literary magazine he founded in 1992.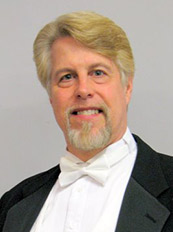 Bio
Dr. John-Scott Moir [basso] began his profesional career as a chorister with the San Diego Opera. John-Scott worked alongside great artists such George London, Joan Sutherland, Sherrill Milnes, Richard Leech, Aprile Millo, and Beverly Sills; conductors such as Richard Bonynge, Eduardo Müller, and Theo Alcantara. His PBS-TV debut (in the SDO's stunning production of 'The Merry Widow," with Sills and Alan Titus) decided his future career goals for him. In his fifteen seasons with the company, John proceeded to advance to comprimario parts, solo outreach, and (much to his surprise) as a featured dancer in the SDO's Russian Arts Festival production of Boris Godunov!
A founding member of the San Diego Gilbert and Sullivan Company (SDG&S, later S.D. Comic Opera) John worked under three former D'Oyly Carte veterans, who praised his 'impeccable diction and powerful voice,' – (Kenneth Sandford) as much as the critics praised his acting: "Easily the member of the cast with the greatest comic flair was John-Scott Moir as Poo-Bah" (San Diego Union). John-Scott also performed in musicals and operettas with the San Diego Civic Light Opera (Starlight), working under some of Hollywood's Golden Age musical personnel, including MGM studio conductor, Johnny Green.
A graduate of the Eastman School of Music (M.M.) and Shenandoah University (DMA), John's singing has been compared to "…a voice reminiscent of Hans Hotter" – (Tom Paul). Dr. Moir has studied with Bard Suverkrop, Gérard Souzay, Jane Randolph, Rudolph Piernay, and Craig Fields; sung with San Diego Opera, Opera Pacific, Pacific Chamber Opera, Santa Barbara Civic Opera, Akron Opera, Opera Lucca (Italy); as chorister/soloist with the Roger Wagner Chorale, Eastman Chorale, and the San Diego Master Chorale. In Minnesota, he has sung as soloist with Minnesota Chorale, Saint Paul Chamber Orchestra, St. Kate's Oratorio Society, Opera 101, Minneosta Center Chorale, Dakota Valley Symphony, Anoka Opera and numerous community theaters.
Dr. Moir has recorded for Pro Arte and Delos. His students have performed with the MN. Chorale, MN. Opera, Dale Warland Singers, been on the faculties of a number of Collegiate institutions, have toured in Hal Prince productions, been in National Tours of Broadway Musicals, adjudicated for International Singing Competitions, and performed on some of the most prestigious operatic stages in the world, including the Met.
As a Choral conductor, Dr. Moir came to direction with the express desire to be a conductor with first-hand knowledge of the human voice. When studying under choral directors such as Frank Almond, (SDSU) Zoltan Rosenyai, (USIU) Don Nueun (Eastman, USC) and Deen Entsminger (Belmont) Dr. Moir consistently sought to approach his conception of choral sound, with a decidedly 'free voice' model in mind. Dr. Moir was Director of Choirs most recently at Southwest Christian High School, Chaska, MN. Dr. Moir formed and was Founding Artistic Director for a decade with a Twin Cities semi-professional chorus, 'CORO!' - which sang with Minnesota Sinfonia, Dakota Valley Symphony, and joined with the MacPhail Center for the Arts' chorus (Sonomento) for a series of concerts during the Verdi Bicentennial year. Dr. Moir has been interviewed on Minnesota Public Radio.
Bio
Dr. Charles Priest received his D.M.A. from The Southern Baptist Theological Seminary in Louisville, Kentucky, M.C.M. from New Orleans Baptist Theological Seminary, and his undergraduate degree from Bryan College. He is an experienced private instructor of trumpet, guitar, and piano. His published works include articles, hymn texts, anthems, and hymn treatments. Dr. Priest has led and participated in music mission trips within the United States and internationally. He previously taught on the faculty of Boyce College and The Southern Baptist Theological Seminary. He currently directs the Concert Band and Community Orchestra. Additionally, Dr. Priest teaches Applied High Brass lessons, Music Theory, and Music Literature. He, his wife, Lenore, and daughter, Katy, reside in Bluefield, Virginia.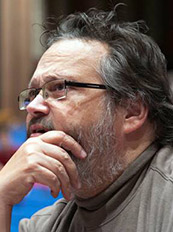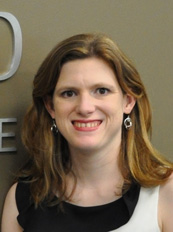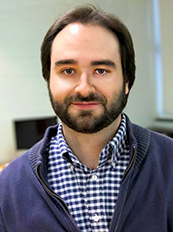 Education
Currently pursuing a Master of Science in Integrated Marketing Communications, West Virginia University
Bachelor of Arts in Graphic Design/Advertising with a minor in Studio Art, Concord University
Bio
Mr. Roberts comes to Bluefield College after working for more than a decade in the local news media — first as an editor at the Bluefield Daily Telegraph, and most recently as Internet Director for WVVA-TV.
A lifelong resident of the region, Roberts is a 2002 graduate of Concord University, where he earned a BA in Graphic Design with a minor in Studio Art.
After graduation, Allen spent nearly seven years at the Telegraph, where he was responsible for page layout, headline writing, and editing in the daily edition. He was a two-time winner of 'Best Front Page' from the West Virginia Press Association during this time.
In 2010, Allen joined WVVA, the market-dominating NBC affiliate, where he oversaw all of the station's interactive efforts, including the website, mobile apps, text alert services, social media, and the design of many online ad campaigns. He also appeared on-air as host of the weekly 'Web Minute' segment.
While at WVVA, Allen received the 2014 award for 'Best Use of Digital Media' from the West Virginia Broadcasters Association.
In addition to his full-time duties in the local media, Allen began teaching Graphic Communication classes in an adjunct role at Bluefield College in the spring of 2010, which he continued to do until accepting a full-time position at the college.
Allen is thrilled to be a part of the Bluefield College family and is pursuing his Masters degree in Integrated Marketing Communications at West Virginia University.
Courses that are taught by Professor Roberts include Typography Design and History, Adobe Illustrator, Adobe Photoshop, Photography, Dreamweaver and Flash, InDesign, Storytelling with Video, Senior Portfolio, and Designing for the Graphic Customer.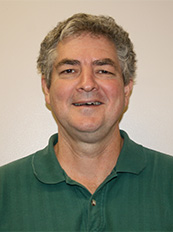 Education
M.F.A., Pennsylvania State University
B.F.A., University of Georgia
Bio
A native of Atlanta, Georgia, Walter Shroyer came to Bluefield College in 1991. Previously, Shroyer taught at Dekalb College in the Atlanta area and Georgia Southern College in Statesboro, Georgia.
Shroyer is the faculty sponsor for the Kappa Pi International Honorary Art Fraternity, the Bluefield College Art Club, and the Bluefield College Outdoor Club.
Shroyer works in several mediums, but ceramics is his first love. In his current ceramic work, he seeks to increase consciousness of the fragility of our environment, employing mosaic-like tree forms that exist at the intersection of man and nature. Using stoneware clay and found objects as his materials, he collapses wheel-thrown vessels, which then become a home to a variety of discarded found objects. Preservation and stewardship of the natural environment is always an important theme in his work. Shroyer also works in printmaking, watercolor, collage, and oil painting. His website is http://www.angelfire.com/va3/inspiringimages.
You may purchase his work online or at Heartwood in Abingdon, Virginia, and the Appalachian Arts Center in Claypool Hill (VA).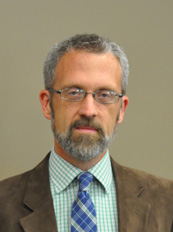 Bio
Tracey joined the faculty of Bluefield College in 2003 after completing doctoral work at Baylor University. He teaches courses in theology, philosophy, church history, and biblical studies. He is especially concerned with the relation between Christian belief, ethics, and spirituality in the life of the church. Doctrine, ethics, and spiritual formation are inseparable for his theology. Christians need to be able to draw from the varied streams of Christian tradition as we engage in Christian life in the twenty-first century. He is the author of A Fellowship of Baptism: Karl Barth's Ecclesiology in Light of His Understanding of Baptism.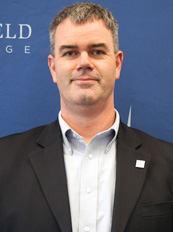 Education
Ph.D. in Hebrew Bible, University of Edinburgh, '13
M.A. Theology in Hebrew Bible, Acadia Divinity College, '99
M.Div., Acadia Divinity College, '97
B.Sc. in Biology-Chemistry, University of New Brunswick, '94
Bio
Shawn made his way to Bluefield College in 2009 after three years of study in the Ph.D. program at New College, University of Edinburgh, Scotland. A native of Canada, Shawn spent eight years in pastoral ministry (Ordination 1999) as Associate and then Senior Pastor before pursuing doctoral studies. Shawn serves as the faculty representative for Theta Alpha Kappa (a national Religion and Theology Honors Society) and, besides teaching courses in English Bible, also offers instruction in both biblical Greek and Hebrew. Shawn continues to be actively involved in church life while teaching, including serving as interim pastor for churches in transition. Keenly aware that today's church needs leaders who both understand the theological foundations of ministry and the ability to carry on the many tasks of ministry, Shawn blends academic awareness and skill training into every course.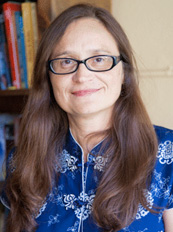 All Content ©2017 Bluefield College / Powered by
Ekklesia360