Meet the Faculty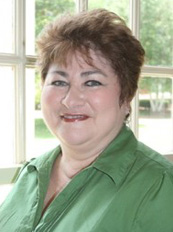 Bio
Mrs. Susan Allen received her Bachelor of Arts degree with a double major in piano and voice from Mt. Vernon College. Mrs. Allen received her Master of Music degree at Radford University. She has served as a minister of music for over 30 years and as a private piano instructor. Mrs. Allen directs Praise Singers and serves as staff accompanist.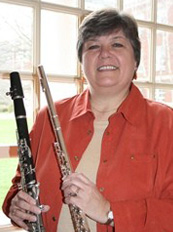 Bio
Ms. Teresa Hedrick serves on the faculty of Roanoke College and Hollins University as an Adjunct Instructor of Woodwinds. She has degrees from Central Florida Community College and Elon College. Additionally, she has studied at the University of South Carolina. Ms. Hedrick has extensive experience as a private teacher and as a performer. She has shared the stage with The Temptations, Maureen McGovern, Shirley Jones, and Gladys Knight. Ms. Hedrick also serves as a consultant in Marching Band Drill Design and Instruction. Ms. Hedrick teaches Applied Woodwinds.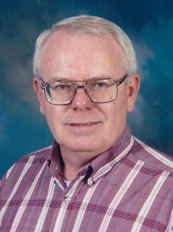 Bio
Mr. Leon Landreth received a Master of Music Education from Shenandoah University and a Bachelor of Science in Music Education from Concord University. Additionally, Mr. Landreth is retired with the rank of Lieutenant Colonel from the West Virginia National Guard. Mr. Landreth served for many years as Band Director for various schools in the region, including Princeton High School and Pikeview High School. Mr. Landreth teaches Applied Percussion.
Bio
Dr. Andrew Necessary received his Ph. D. and Masters in Music Education from the University of North Carolina at Greensboro and a Bachelors in Music Education from Elon University. For nine years, Dr. Necessary was a Professor of Music Education and Director of Bands at Concord University in Athens, WV. Dr. Necessary directed the Marching Band, Wind Ensemble, Jazz Band, and taught trombone, euphonium, and tuba, along with courses in band literature, jazz improvisation, brass methods, conducting, and music education. In 2002, Dr. Necessary was chosen by the Student Government Association at Concord University to receive the Joseph Friedl Outstanding Faculty Award. A trombonist, Andy has performed with luminaries such as Ray Charles, Guy Lombardo Band, Jimmy Dorsey Band, Ringling Brothers and Barnum Bailey Band, and Joe Williams.
Dr. Necessary serves frequently as an adjudicator for marching and concert band festivals, and as a clinician for trombone workshops and all county band events. Dr. Necessary lives in Tazewell, VA with his four boys, Spenser, Carter, Conner, and Parker. Dr. Necessary teaches Applied Low Brass lessons, Music Education courses, directs Jazz Band, and is coordinator of Athletic Bands.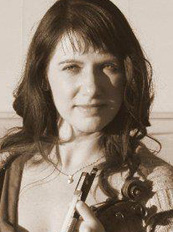 Bio
Nicole Paglialonga has performed nationally and internationally as an orchestral and chamber musician and teacher. Her collaborations have brought her to various parts of Europe and South America, with teaching trips to Asia planned for 2015. Prior to moving to Virginia, she performed with piano trio Osud Trio, Sarasota Orchestra, Opera Tampa, and at Disney World as a member of baroque ensemble Nova Era. She was also on the faculty of Bethune-Cookman University and Patel Conservatory. Currently, she performs with the Roanoke Symphony, Ash Lawn Opera, and instructs the Radford Youth Strings, which is in its first year. Nicole lives in Blacksburg with her husband, clarinetist Phillip Paglialonga, where she also enjoys teaching yoga.
Bio
Dr. Charles Priest received his D.M.A. from The Southern Baptist Theological Seminary in Louisville, KY, M.C.M. from New Orleans Baptist Theological Seminary, and his undergraduate degree from Bryan College. Dr. Priest is an experienced private instructor of trumpet, guitar, and piano. His published works include articles, hymn texts, anthems, and hymn treatments. Dr. Priest has led and participated in music mission trips within the United States and internationally. Dr. Priest has previously taught on the faculty of Boyce College and The Southern Baptist Theological Seminary. He will be directing the Concert Band and Community Orchestra. Additionally, Dr. Priest teaches Applied High Brass lessons, Music Theory, and Music Literature. Dr. Priest, his wife, Lenore, and daughter, Katy, reside in Bluefield, VA.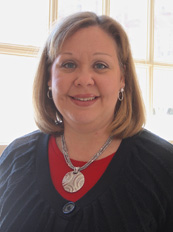 Education
Master of Musical Arts, Yale School of Music
Bachelor of Music, University of Illinois
Bio
Colleen Thorburn teaches Music Appreciation in the online program as well as elective harp lessons for Bluefield College music majors. She also serves as a staff accompanist in the music department and a music instructor for Bluefield College's Fine Arts Community School, where she teaches all ages and levels of harp and piano students. Prior to teaching at Bluefield College, Ms. Thorburn taught as an adjunct lecturer at several Connecticut colleges, including the Yale School of Music as an instructor for graduate-level musicianship courses and Naugatuck Valley Community College, where she taught music appreciation and harp lessons. An avid performer on the harp, Ms. Thorburn has won top prizes as a soloist at the American Harp Society's Anne Adams Awards, performed with musical ensembles and festivals across the United States, and continues to perform as Principal Harpist with the Eastern Connecticut Symphony Orchestra in New London, CT, and as a Touring Artist at venues throughout Virginia for the Virginia Commission for the Arts. She has recently commissioned and premiered several new pieces for harp and French horn with her New-England-based duo, Apple Orange Pair, and released her first CD in 2013 featuring this unique chamber music. Ms. Thorburn holds a Master of Musical Arts degree from the Yale School of Music as well as a Bachelor of Music degree from the University of Illinois. Her primary teachers include June Han, Ann Yeung, and Laura Hearne.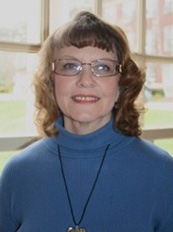 Bio
Ms. Sharon Ziegler teaches Applied Piano, Fundamentals of Music Theory, and serves as accompanist for private voice, PAC, vocal studio, juries, and ensembles. Ms. Ziegler recently retired after a distinguished career as a music educator in the Bluefield area. Ms. Ziegler performs regularly in various community events, including performances through the Summit Theatre. She is also active in the music ministry of First United Methodist Church of Bluefield, VA. Ms. Ziegler received a Bachelor of Music Education and a Master of Music Education from Southern Illinois University in Carbondale, Illinois.
All Content ©2014 Bluefield College / Powered by
Ekklesia360