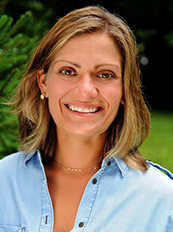 Education
Ph.D., English Literature, Nineteenth-Century, Transatlantic. Wayne State University, 2013
M.A., English Literature, Nineteenth-Century, University of Louisville, 2009
M.A., Humanities, Literature and Art History, University of Louisville, 2008
B.A., Summa Cum Laude, double major Honors English and Humanities, University of Louisville, 2007
Bio
In the children's book The Rope Trick, Lloyd Alexander creates a fantasy world where love is the source of real magic. If there is any magic in teaching, I think it comes from love: loving your audience and loving your subject matter. It is the thread that runs through narratives like What the Best College Teachers Do – it unites different teaching approaches and ignites the classroom. I believe that all the research and scholarship invested in being a college professor does not truly come to life until it is brought into the classroom.
My current book, The Fairy Tale Legacy of Jane Eyre at Home and Abroad: Constructions and Deconstructions of National Identity, led me to design a transhistorical course on women in literature: Literature By and About Women: Discourses on Writing Women. I began the course with excerpts from Chaucer, Shakespeare, and Milton. We examined the ways in which these authors set the stage for the revolution in women's writing in the nineteenth century. The class then moved on to Jane Eyre and her broad body of transatlantic progeny into the present, including post-colonial authors such as Jean Rhys and the recent best selling novel The Thirteenth Tale. Focusing on the specific network of women writers responding to Jane Eyre allowed conversations about community, transatlantic context, and the evolution of ideas since Chaucer, undermining assumptions about both medieval and modern texts. I look forward to teaching on these topics here at Bluefield College.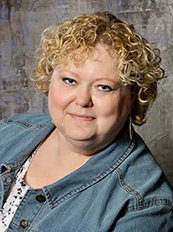 Education
M.A., Literature and Writing, Union Institute and University, '11
B.S., Organizational Management, Bluefield College, '06
Bio
Crystal White Kieloch has been with Bluefield College since 2000 and currently teaches literature and writing in the English Department. She is also the Director of the QEP (Quality Enhancement Plan) entitled The Confident Communicator which is a writing program designed to reinforce writing skills throughout the majors and curriculum of the College.
Kieloch's thesis: Quest Divina: A Journey into the Feminine Spiritual Memoir explores five memoirs by women from diverse spiritual traditions and further solidified her journey toward completing her own memoir and encouraging women to share their stories. She is currently writing a personal memoir which tells the story of her Appalachian coming-of-age. When teaching memoir writing workshops she encourages women and senior citizens to write their stories. She says, "Your messy, beautiful story matters. Tell it!" Her poetry focuses on the complexity of relationships and the grandeur of the Appalachian region and has won several local and regional awards. She is also at work editing several unpublished novels written by her late husband.
She serves on the Board for the New Opportunity School for Appalachian Women (NOSW) which reaches out to underserved Appalachian women and is a part of the local board for NOSW at Bluefield College. When the New Opportunity School is in session, she teaches a workshop on creative writing and a workshop on personality styles. Additionally, she is an advocate for libraries and is a part of the Tazewell County Friends of the Library and has been a part of this group for many years.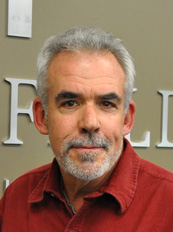 Education
Ph.D., English, University of Kentucky, 1990
M.A., English, University of North Carolina, Chapel Hill, 1981
B.A., English, University of North Carolina, Chapel Hill, 1974
Bio
A native of North Carolina, Rob Merritt came to Bluefield College in 1990, after completing his PhD at the University of Kentucky where he focused on British and American Modernism and completed a dissertation about Ezra Pound and music. He is interested in the interrelation of the arts, and in his literature classes he often uses examples of music and painting to help explain the stylistic choices made by writers of a given period.
His critical writing includes articles about Pound, Yeats, and Joyce and the book, Early Music and the Aesthetics of Ezra Pound.
Dr. Merritt is a poet who has been published in a variety of journals. He has published two books: Landscape Architect (2006) and The Language of Longing (2012). In these books, he is interested in the power of place and the continual search for home. His poems demarcate journeys through West Virginia, North Carolina, Virginia, Maine, Oregon, Florida, Spain, Ireland, and China. His writing often concerns how the sensibilities of Appalachia can engage with other consciousnesses for a global synthesis of growth and acceptance.
About the title of his recent book, he says "The longing is for the longing to continue. Desire is life." He wants students to share his zeal for writing. He says, "One great pleasure I find in writing is to discover and invent pattern—in this case of my wandering." Every student has the power to shape his or her life. Often writing can be a great help. He is a board member of the National Association for Poetry Therapy.
Dr. Merritt is Director of the Honors Program at Bluefield College and faculty advisor for The Bluestone Review, the college literary magazine he founded in 1992.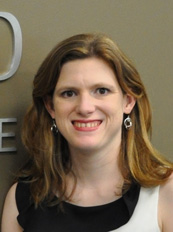 All Content ©2017 Bluefield College / Powered by
Ekklesia360