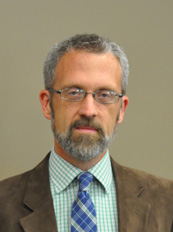 Bio
Tracey joined the faculty of Bluefield College in 2003 after completing doctoral work at Baylor University. He teaches courses in theology, philosophy, church history, and biblical studies. He is especially concerned with the relation between Christian belief, ethics, and spirituality in the life of the church. Doctrine, ethics, and spiritual formation are inseparable for his theology. Christians need to be able to draw from the varied streams of Christian tradition as we engage in Christian life in the twenty-first century. He is the author of A Fellowship of Baptism: Karl Barth's Ecclesiology in Light of His Understanding of Baptism.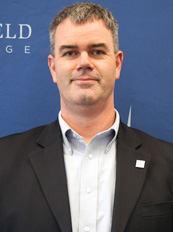 Education
Ph.D. in Hebrew Bible, University of Edinburgh, '13
M.A. Theology in Hebrew Bible, Acadia Divinity College, '99
M.Div., Acadia Divinity College, '97
B.Sc. in Biology-Chemistry, University of New Brunswick, '94
Bio
Shawn made his way to Bluefield College in 2009 after three years of study in the Ph.D. program at New College, University of Edinburgh, Scotland. A native of Canada, Shawn spent eight years in pastoral ministry (Ordination 1999) as Associate and then Senior Pastor before pursuing doctoral studies. Shawn serves as the faculty representative for Theta Alpha Kappa (a national Religion and Theology Honors Society) and, besides teaching courses in English Bible, also offers instruction in both biblical Greek and Hebrew. Shawn continues to be actively involved in church life while teaching, including serving as interim pastor for churches in transition. Keenly aware that today's church needs leaders who both understand the theological foundations of ministry and the ability to carry on the many tasks of ministry, Shawn blends academic awareness and skill training into every course.
All Content ©2017 Bluefield College / Powered by
Ekklesia360