Ace Staff
Bio
Lelia Fry joined the Bluefield College community in 2016, bringing over 15 years of insight gained from working with students of all ages. Her background in higher education includes experience in academic advising and coaching, teaching, student support, and residence and student life. Lelia earned a B.A. in Geography, History, and Philosophy from Concord College in Athens, West Virginia, and a M.A. in Biblical Studies from Regent University in Virginia Beach, Virginia. She is currently working on a Ph.D. in Biblical Studies through Emmanuel College at the University of Toronto in Canada.

A native of Princeton (WV), Lelia spent several years away from the area pursuing her education and making friends from all over the world. These experiences ignited a passion for engaging and learning from other cultures and disciplines. She returned to the area in 2015 to spend more time with her family and pets. She is a proud aunt, daughter, granddaughter, sister, and dog-lover. Lelia is also an active member of First United Methodist Church in Princeton and an oboist in the East River Mountain Town Band of Bluefield (WV).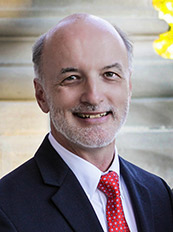 Bio
After 37 years as a high school teacher, Wayne Pelts has graduated to college.
A graduate of Bluefield High School and Bluefield State College, he taught subjects that he was passionate about – World History, American Literature, and Speech. This was at Oakvale High School (15 years), PikeView High School (five years), and Bluefield High School (17 years).
His master's degree was earned at the Graduate School of Education, Reformed Theological Seminary, Jackson, Mississippi (a degree program now offered at Covenant College).
He and his beautiful bride have four grown children, three are graduates of Covenant College, and one is a graduate of Marshall University.
Actively involved in Westminster Presbyterian Church, he serves as an elder, and his wife, Beverly, is Director of Children's Ministries. A strong supporter of the Mercer County Bible in the Schools program, he serves that organization as chairman of the board of directors.
Wayne loves capturing moments of celebration and emotion with his camera, and has photographed weddings since 1989.
Twice a week, he tries not to pass out or die, as the "senior member" (polite, politically correct way of saying oldest member) of the Bluefield (Virginia) Cross Fit box.
All Content ©2017 Bluefield College / Powered by
Ekklesia360